Horner: Melbourne could resemble a MotoGP race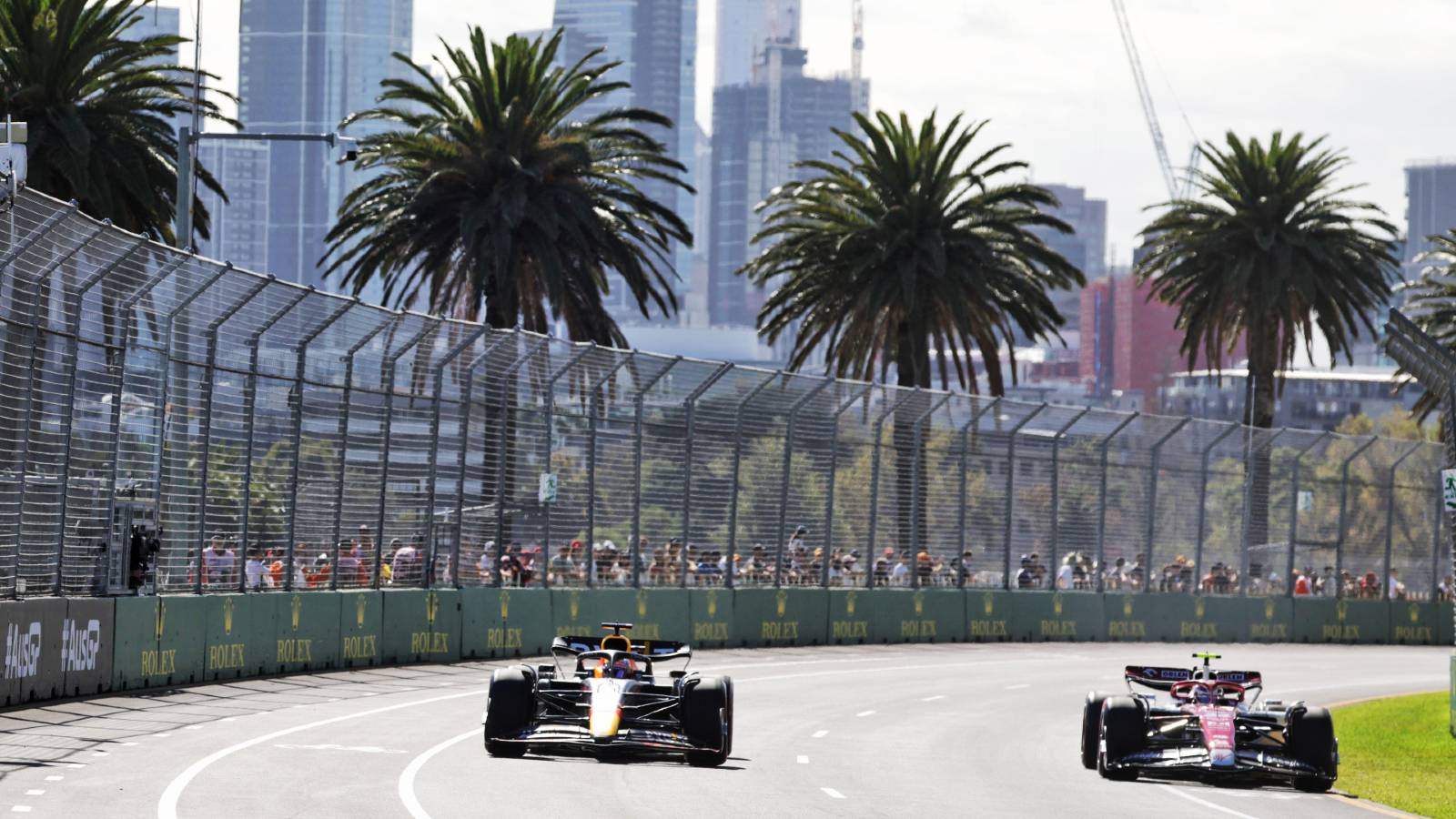 Christian Horner fears the Australian Grand Prix could turn into a "MotoGP race" due to the proliferation of DRS zones at Albert Park.
The Melbourne circuit has been revamped for its first grand prix since 2019, now faster and with fewer corners – but more DRS zones, a whopping four on a track that was taking under 1min 20sec to complete in free practice.
That suggests the "cat and mouse game" to which Horner, the Red Bull team principal, had referred to being played in Saudi Arabia between Max Verstappen and Charles Leclerc could potentially be witnessed again.
It involved the duo, when battling for the lead, braking just before the DRS detection point to try and ensure they were behind in order to get the drag reduction boost in the activation zone. That could potentially be dangerous if other cars were following them closely.
Of course, the continuation of the "game" all depends on how Red Bull and Ferrari are matched competitively, but in Friday free practice there looked to be little change from two weeks earlier as Leclerc and Verstappen were 1-2 in the second track session.
FP1 ✅ FP2 ✅ The flag falls for Friday with Max in P2 and Checo in P5 🏁 #AusGP 🇦🇺 pic.twitter.com/NfGz8aJBfg

— Oracle Red Bull Racing (@redbullracing) April 8, 2022
Speaking to Sky Sports, Horner said he did not want to see drivers playing 'chicken' at the DRS line – but suggested the abundance of DRS zones at Albert Park could lead to a MotoGP-style race with cars swapping position frequently.
"I think in Jeddah, for example, if the DRS line had been later, or you're actually in the corner itself, then there wouldn't have been that tactical play coming in," said Horner.
"I think what will be interesting here, four zones, it's pretty much the whole lap behind.
"Now what you don't want the DRS to be is too easy that it's just a cruise past. What the DRS should be is to enable you to get more of a slipstream effect. It should be a run but without just cruising past either side.
"The distances of these DRS zones will be quite interesting in the race on Sunday to see how big an effect [it has] because it could be like a MotoGP race where you could be changing [position] two or three times a lap.
"It depends on the length of those zones and how it affects…if it's just too easy to overtake, that's not good."
Verstappen finished FP2 just under a quarter of a second slower than Leclerc, with Ferrari's Carlos Sainz third and Sergio Perez in the other Red Bull pipped to P4 by Alpine's Fernando Alonso.
Horner predicts "MotoGP race" in Melbourne
Red Bull team boss Christian Horner believes with the new changes the Albert Park circuit will make the Australian GP feel like a "MotoGP race".