Christian Horner is hearing 'big numbers' from a potential surprise F1 2023 rival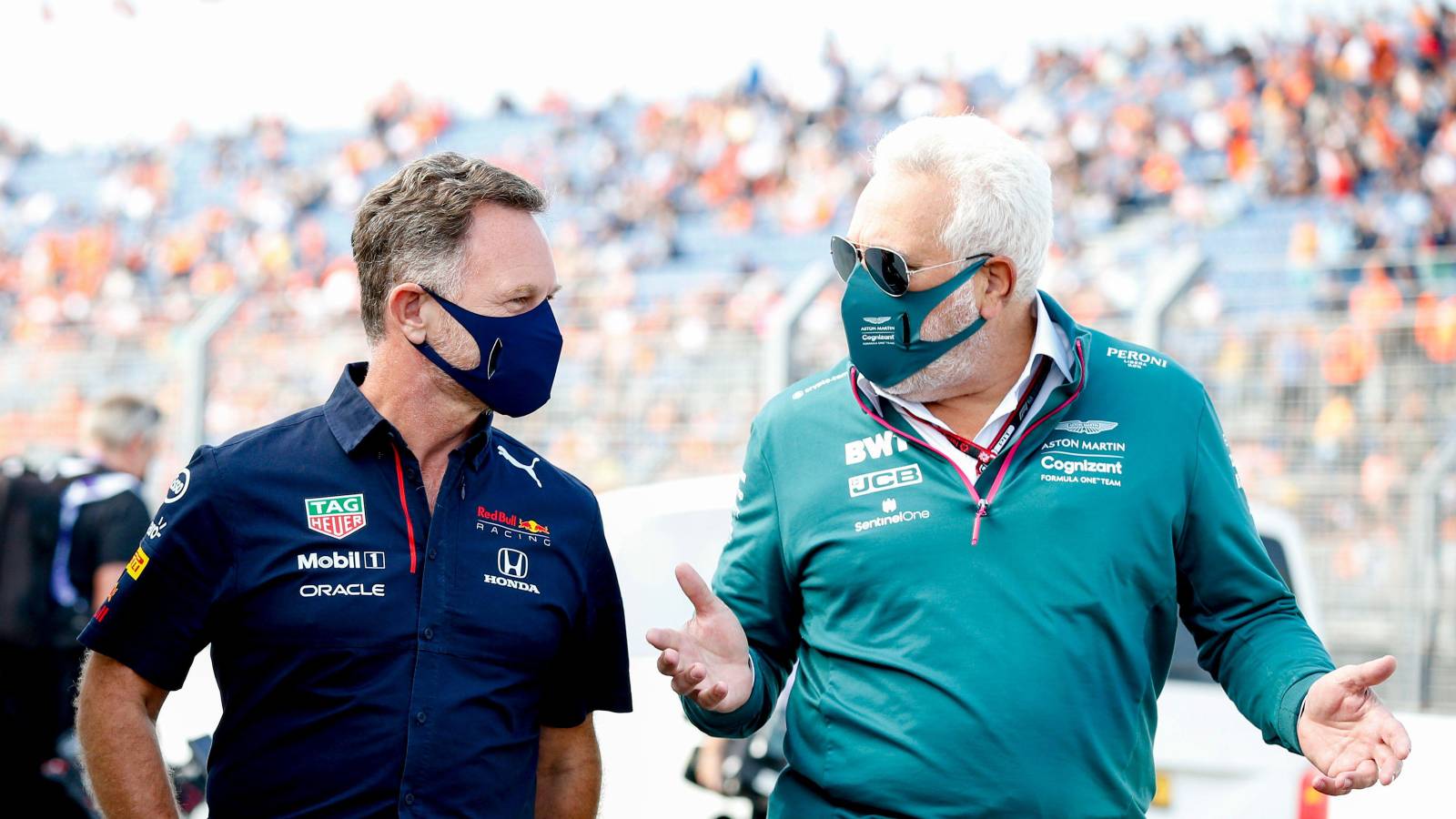 When discussing possible surprise rivals for Red Bull in F1 2023, Christian Horner namedropped a very confident Aston Martin team.
Red Bull head into the new season as clear title favourites after their dominant 2022 campaign, Max Verstappen securing the Drivers' title with four rounds to spare while Red Bull also cruised to their first Constructors' crown since 2013.
The chasing pack then will be looking to stop Red Bull's roll going any further, with Ferrari and Mercedes expected to be their main challengers. But, could any of the remaining seven teams step up?
Alpine would appear the most likely, having topped the 2022 midfield battle after a successful string of upgrades brought consistent improvement, though Aston Martin are another team that Horner is paying attention to.
Now armed with the services of two-time World Champion Fernando Alonso, Aston Martin are investing heavily in their facilities and workforce for a push to the top of Formula 1, with the AMR23 challenger therefore needing to be a marked improvement on its predecessor.
And with the bullish Aston Martin talking "big numbers", it makes them one to watch for Horner.
Asked by Auto Motor und Sport if a surprise contender could emerge in F1 2023, Horner replied: "You never know, I mean Alpine made progress in the second half of the year.
"Aston Martin, we keep hearing big numbers coming out of there in their expectations, so you just don't know in terms of what the running order will be.
"But McLaren maybe even will get it together this year. So inevitably, the grid should with stable regulations start to close up."
The thought of an F1 2023 season where six teams are candidates for victory sounds like heaven, but even if half that number were ultimately involved in the conversation, then it would make it hard for Red Bull to repeat their incredible tally of 17 wins from 22 grands prix in 2022.
As such, Horner believes even half of that tally, and their 2022 total of 759 points, 454 coming from Verstappen, could be enough for Red Bull to retain the silverware in 2023.
"We had an amazing season in 2022," Horner stated. "It's only now when you look back at what we did, 17 victories, two sprint race victories, Constructors' Champion, Drivers' Championship, it was an unbelievable year.
"So if we achieve 50% of that, in terms of race wins and end points, it may well still be enough to win the championship.
"But of course, Ferrari had a very good car last year, they're going to come out fighting hard this year. Mercedes, I'm sure will recover from their annus horribilis last year. So let's see, the competitors are going to be very, very strong."
PlanetF1.com recommends
Fernando Alonso on what Aston Martin need to do to become F1 World Champions
Aston Martin boss hopes Sebastian Vettel feels regret over F1 retirement
Is Fernando Alonso about to turn Aston Martin from nice losers into ugly winners?
Horner would not be pushed though into naming either of those teams as a more potent threat than the other.
"I think both of them," said Horner when asked whether Ferrari or Mercedes were the bigger threat. "I think we don't underestimate any of them.
"And we've just got to focus on ourselves and the team have been working hard over the winter months and the RB19, hopefully we'll draw on all the positives that we had in the RB18."
Christian Horner need not worry about Aston Martin yet
It certainly seems like Aston Martin are putting all the puzzle pieces together to at least get close to the title picture, their brand new factory, wind tunnel, and hiring of key new staff like technical director Dan Fallows, formerly Red Bull's engine chief, all serving as statements of intent.
But, for a team that in 2022 narrowly missed out on P6 in the Constructors' Championship, to suddenly be giving Red Bull headaches at the front in 2023, would be a remarkable turn of events.
The more likely scenario is Fernando Alonso doing something similar to what Michael Schumacher did at Mercedes from 2010-12, playing a crucial part in laying the foundations for the success to come.
Of course though, as Brawn showed us back in 2009, it is never wise to say never in Formula 1. And if we have to eat our words as Aston Martin light up the timing screens at the top in F1 2023, then we will happily take that one for the benefit of the show.