Horner: 'Boring' one-stop races need mixing up
Christian Horner has joined Lewis Hamilton in citing one-stop races as a reason why Formula 1 is becoming boring.
The Belgian Grand Prix followed the Spanish in being a dull spectacle dominated by Hamilton, who led from start to finish each time.
Even the rain that had been forecast for Spa on all three days of the race weekend failed to materialise and spice things up.
Towards the end in Belgium, the leading runners were looking after their tyres and merely coasting home, trying to avoid a repeat of the late punctures that littered the British Grand Prix, rather than risking losing track position with a second pit-stop.
Hamilton said afterwards: "I can imagine it was definitely not the most exciting race for those watching. If I was watching as a fan today, I would have just tuned in for the highlights."
The World Champion hopes the big regulation changes in 2022 will bring "a different form of racing where we can follow closely and have closer races".
Now Red Bull team principal Horner has also weighed in on the matter after his driver Max Verstappen, who finished third at Spa, described the race as "boring" and "not enjoyable".
Get your hands on the official Red Bull 2020 collection via the Formula 1 store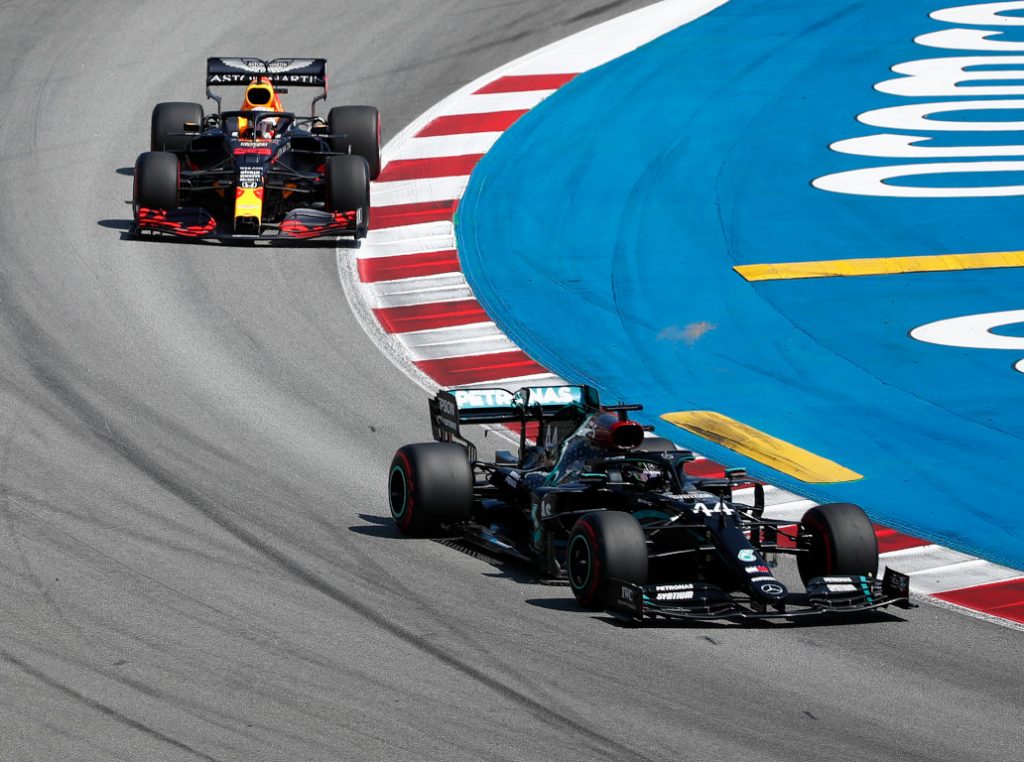 Horner, quoted by Autosport, said: "I think one-stop races are always boring. I think you need to have two to three-stop races. I think that mixes the order up, mixes the strategy up.
"I think we've always seen that one-stop races, where drivers are driving under the tyre, trying to conserve the tyre, it's very tough.
"I think you need some more variability of strategy in order to create offsets between the cars, and that the most fundamental thing we need to do is to increase the amount of strategies that you can go into a race with.
"Pretty much everyone elected to take a one-stop strategy in Belgium and that's never going to produce an exciting grand prix."
F1 race director Michael Masi is not as convinced one-stops are necessarily the cause of the problem though.
"I think it's probably a bit harsh connecting one-stop races and boring races because I think we've seen some exciting one-stop races," he said.
"We've also seen some boring two-stop races and some exciting two-stop races, so I think from that perspective it's not a notion I would support."
Follow us on Twitter @Planet_F1 and like our Facebook page