Horner expects British GP to take new date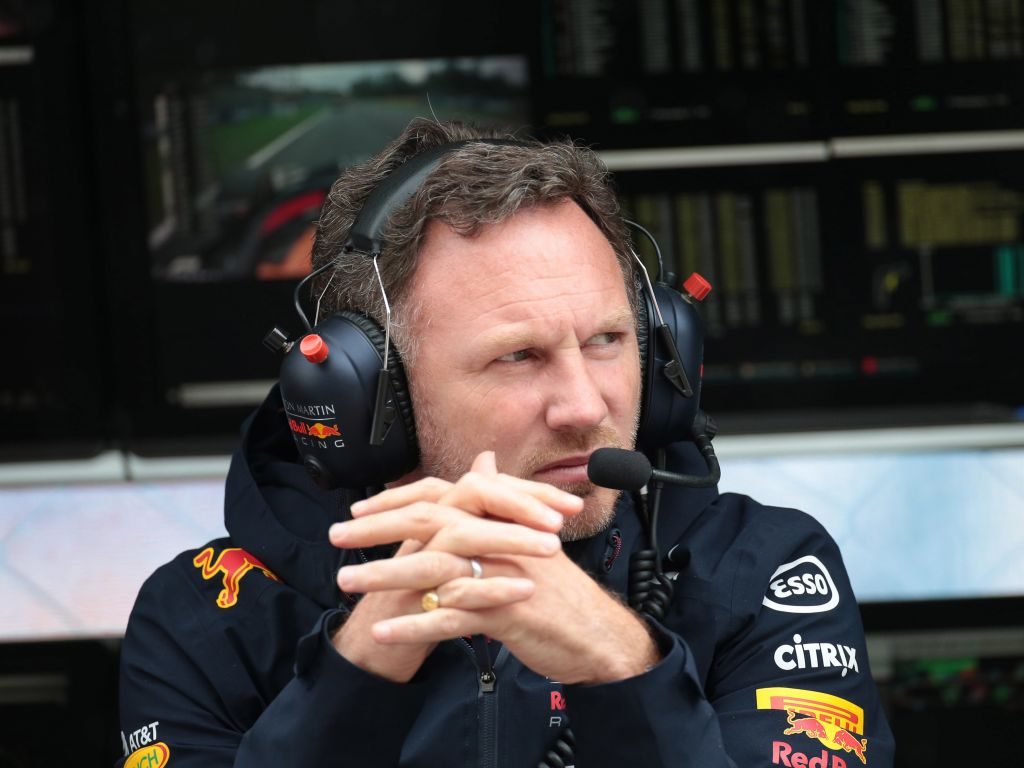 Red Bull principal Christian Horner thinks the British GP will be "bolted on" to the end of the European schedule, rather than dropped.
The new quarantine rules coming in to force in the UK mean that the British Grand Prix on July 19 may not be possible after Formula 1 was denied exemption from the rules for now.
They state that people arriving into the country from June 8 will have to self-isolate for 14 days, meaning F1 would have to take at least a two-week break before their previous race and a British GP.
Hockenheim and the Hungaroring are circling to take Silverstone's spot, but Horner thinks the race will probably be added to the end of the European leg of the season instead of being dropped.
"We might find they bolt a race on the end," Horner told The Race.
"We might go Austria, Austria, other European race, then back to the UK. By which time, that will take us pretty much into August.
"And you would hope certainly by then that if things continue to improve, more movement will be allowed.
"Let's face it, we are going to all be tested enormously wherever we go. We're talking about testing every other day in Formula 1 at the moment.
"There'll be more data on F1 personnel. Why couldn't that group effectively be in isolation at an event?
"The people that are travelling are effectively isolating anyway, why couldn't they be in isolation at that event?
"They're not going to be interacting with crowds or externals. It's just that one specific group of people that are in the circus going to the events."
An idea that has been thrown out there is to have four race weekends in a row to start the season before a two-week break when personnel can isolate before a British Grand Prix.
Horner said teams would support that, but hopes things don't have to progress to that stage.
"I think that's a possibility, that we could have a period away," he said.
"We know that Austria will be the first couple of races and then we're just going to have to see where we go from there.
"We've all just spent two and a half months at home so therefore to have four to five weeks away isn't the worst thing in the world if that means getting a grand prix season up and running. We're racers at the end of the day.
"I don't think it'll come to that. Situations are evolving daily and the UK is a bit behind the rest of Europe at the moment, but hopefully that situation will change.
"It is being evaluated every three weeks. As the numbers come down those stipulations could be eased.
"The calendar is very flexible at the moment because obviously there aren't crowds attending these European races.
"It's effectively like hiring a test circuit."
Follow us on Twitter @Planet_F1 and like our Facebook page.