Christian Horner blasts Mercedes and Ferrari for 'bang out of order' accusations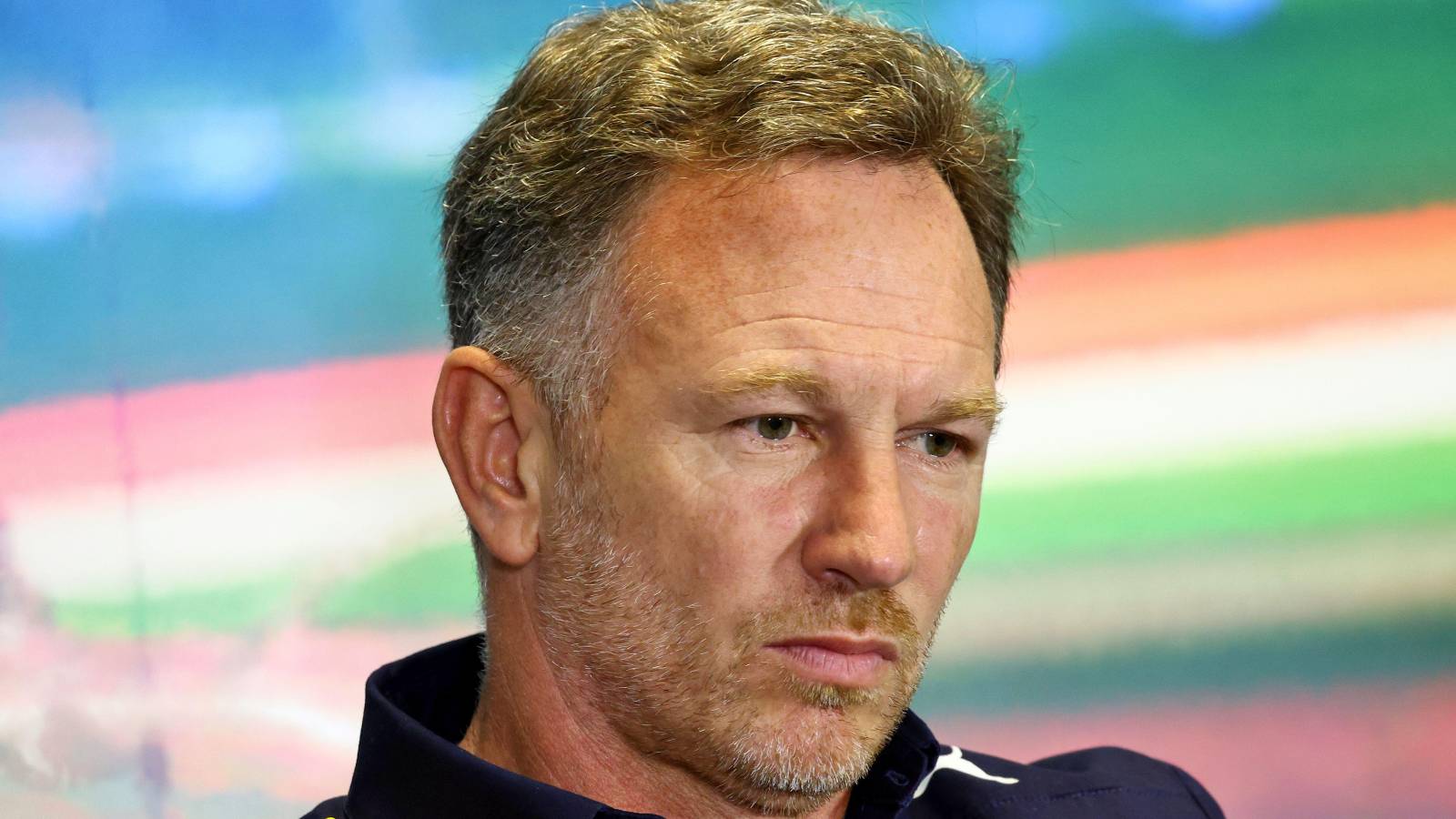 Christian Horner has blasted Red Bull's rivals for "totally unacceptable" remarks about his team's alleged budget cap breach – and hinted at possible legal action.
Mercedes head of motorsport Toto Wolff told the PA news agency in Singapore that "the catalogue of potential penalties is huge…if we are talking about something big", amid reports that claimed Red Bull may have gone $10million over budget last year.
That was the season, of course, in which Red Bull's Max Verstappen pipped Mercedes' Lewis Hamilton to the Drivers' World Championship in controversial circumstances.
Red Bull advisor Helmut Marko has expressed concern that information, to which only the team and the FIA should be party until any official details are released, has been leaked and deemed it "defamatory".
Horner used that same word as he hit out at Mercedes and Ferrari, with the Italian giants' team principal Mattia Binotto having previously inferred both in May and August this year that he is perplexed how Red Bull are able to afford certain car developments under the budget cap.
"We were a little bit taken aback by comments that were coming from two of our rival teams yesterday," Horner told reporters at the Singapore Grand Prix constructors' press conference.
"The submission between the team (Red Bull) and the FIA is one that's confidential.
"I have no idea what the outcome of our rivals' submissions are, or the accounting treatment or so on, so I would be intrigued to know where their source of information for these fictitious claims have come from.
"They are hugely defamatory and we take umbrage to them.
"One can only assume it's not coincidental this is at a point where Max [Verstappen] has his first strike [this season] at a World Championship.
"And how on earth do they have this information? Where do they have this knowledge? The FIA have even stated they haven't even completed their process.
"So unless there is a clear withdrawal of those statements, we will be taking it incredibly seriously and looking at what the options available to us are.
"It's absolutely unacceptable to be making comments of the type that were made yesterday that are totally defamatory to the team, to the brands and even to Formula 1.
"I would be intrigued to know where their source of information has come from."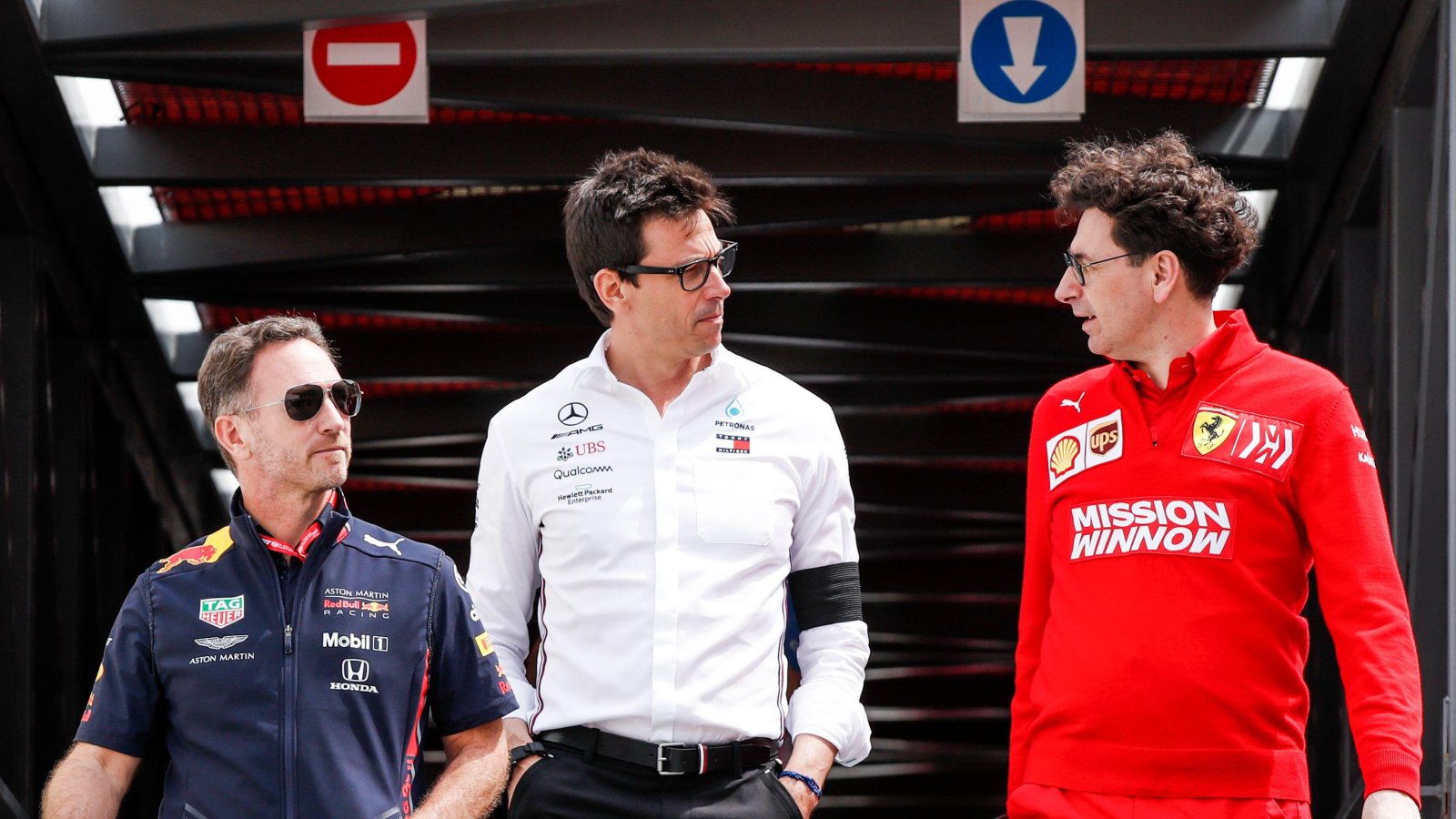 With Red Bull ahead of second-placed Ferrari by 139 points in the Constructors' standings and 174 clear of eight-time consecutive champions Mercedes, he suggested it may well be a case of sour grapes.
"It is, of course, a process and one that this administration of the FIA has inherited and they are looking to do the very best job they can," added Horner.
"But I just reiterate, what is totally unacceptable is for teams that are not party to any form of the submission to be making claims about our submission, about perspective penalties. It's just bang out of order.
"Perhaps when these accusations are made, people in glass houses shouldn't throw stones.
"I think it's an underhand tactic deployed to detract from perhaps a lack of performance on track this year.
"And of course when references are made to last year, this year, next year, we will take this extremely seriously.
"This is an issue for the FIA to deal with but also an issue for Red Bull to consider what our position is with those comments that have been made."
Read more: Helmut Marko labels leaked FIA budget cap report 'defamatory'