Exclusive: Christian Horner responds to Charles Leclerc's Red Bull dominance claim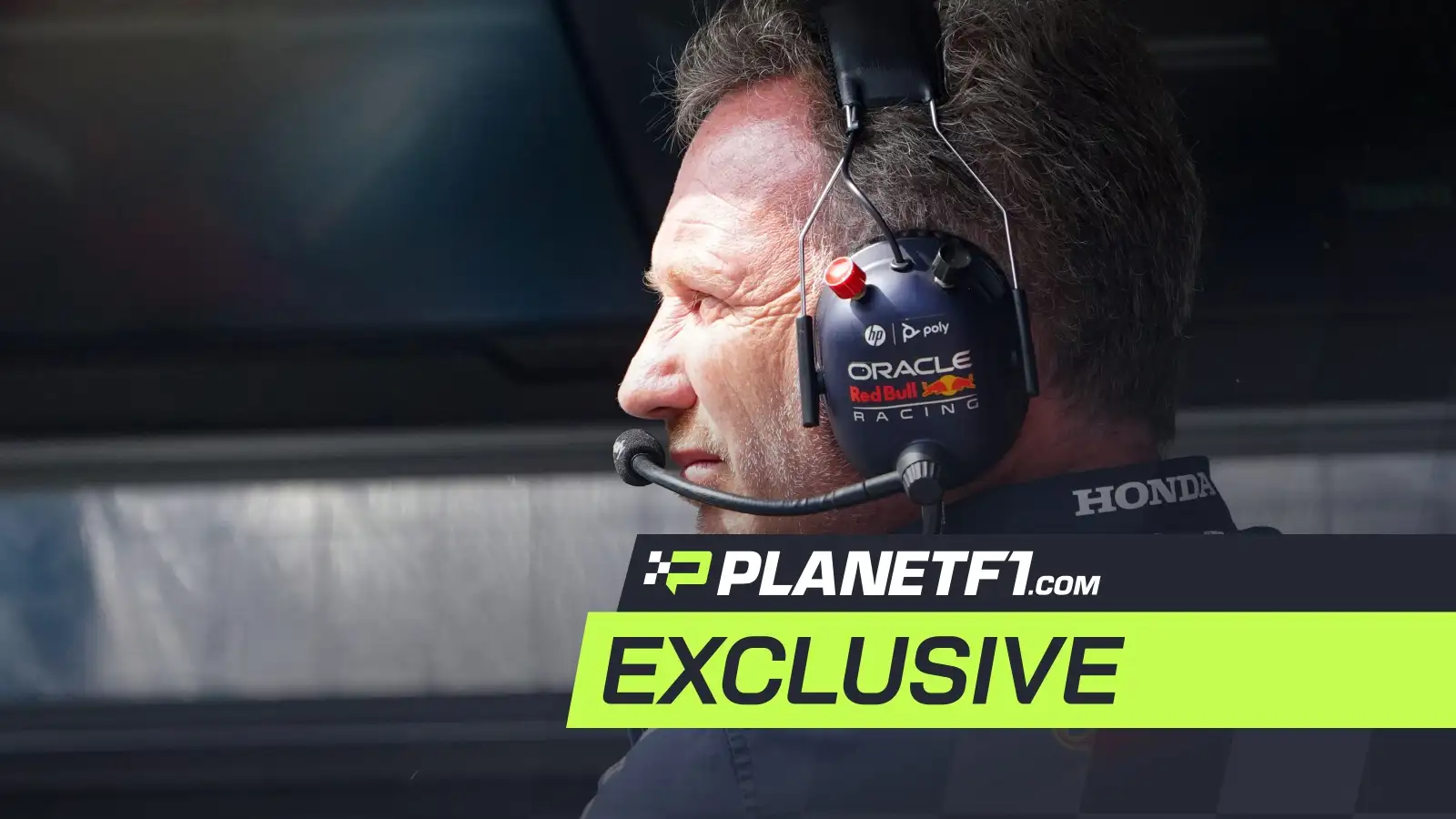 Christian Horner hopes Charles Leclerc is right after the Ferrari driver predicted no one could catch Red Bull before 2026.
With Red Bull having won every race so far this season, they have 10 left to go to make it a perfect campaign and right now, that looks a distinct possibility.
Such is Red Bull's dominance that Ferrari driver Leclerc warned they could keep their advantage until at least 2026 when new power unit regulations come in.
Christian Horner hopes Charles Leclerc proven right but warns against complacency
Leclerc made the surprise admission in the build-up to the race in Zandvoort and while his fellow drivers were not in agreement, it is a sign of just how far Red Bull is ahead that such an opinion was given.
"That's what we are trying to work towards," Leclerc said. "But for sure they have a really big margin and it's going to be very, very difficult to catch them before the next change of regulations."
For Horner though, he admitted he hoped Leclerc was right in his assessment but reiterated Red Bull were not taking anything for granted.
"I hope he's right!" Horner exclusively told PlanetF1.com. "But nobody's got a crystal ball and things move very quickly in this business. I mean, look at the jump that Aston Martin made this year.
"We're not resting on our laurels. We expect competition in the second half of this year and certainly next year and beyond.
"It's not like everybody's going, 'okay, let's all focus on 2026'. There are no chassis regulation changes available for play so everybody's focused on now.
"The one thing that we've always seen is when there is stability in regs, there is convergence and we fully expect that to happen over the next 12 months."
Horner's sentiment was shared by chief engineer Paul Monaghan who said the team is too competitive to sit back and look at records.
PlanetF1.com recommends
Fastest F1 pit stops: Ferrari set Spa benchmark, backmarkers surge in pit lane standings
F1 driver contracts: What is the current contract status of every driver on the 2023 grid?
"I've not really made that comparison," he responded when asked if the RB19 was the greatest car of his time with the team. "You tend to deal with the immediacy of it.
"Maybe if we get to the end of the season and we've remained successful, there may be a look back and think 'wow, that was really quite something.' But when you're in it, you don't look at it as such.
"Races come up in fairly quick succession. It's to avoid complacency so there's no discussion in the team. We're in the fight, we're in the thick of it. It'll be a challenge again this weekend and next weekend. So it's not a moment to look back and think that was a good one or not such a good one."
Read next: Charles Leclerc paints worrying F1 picture with major Red Bull prediction