Christian Horner 'appalled' by rivals' claims of Red Bull budget-cap 'cheating'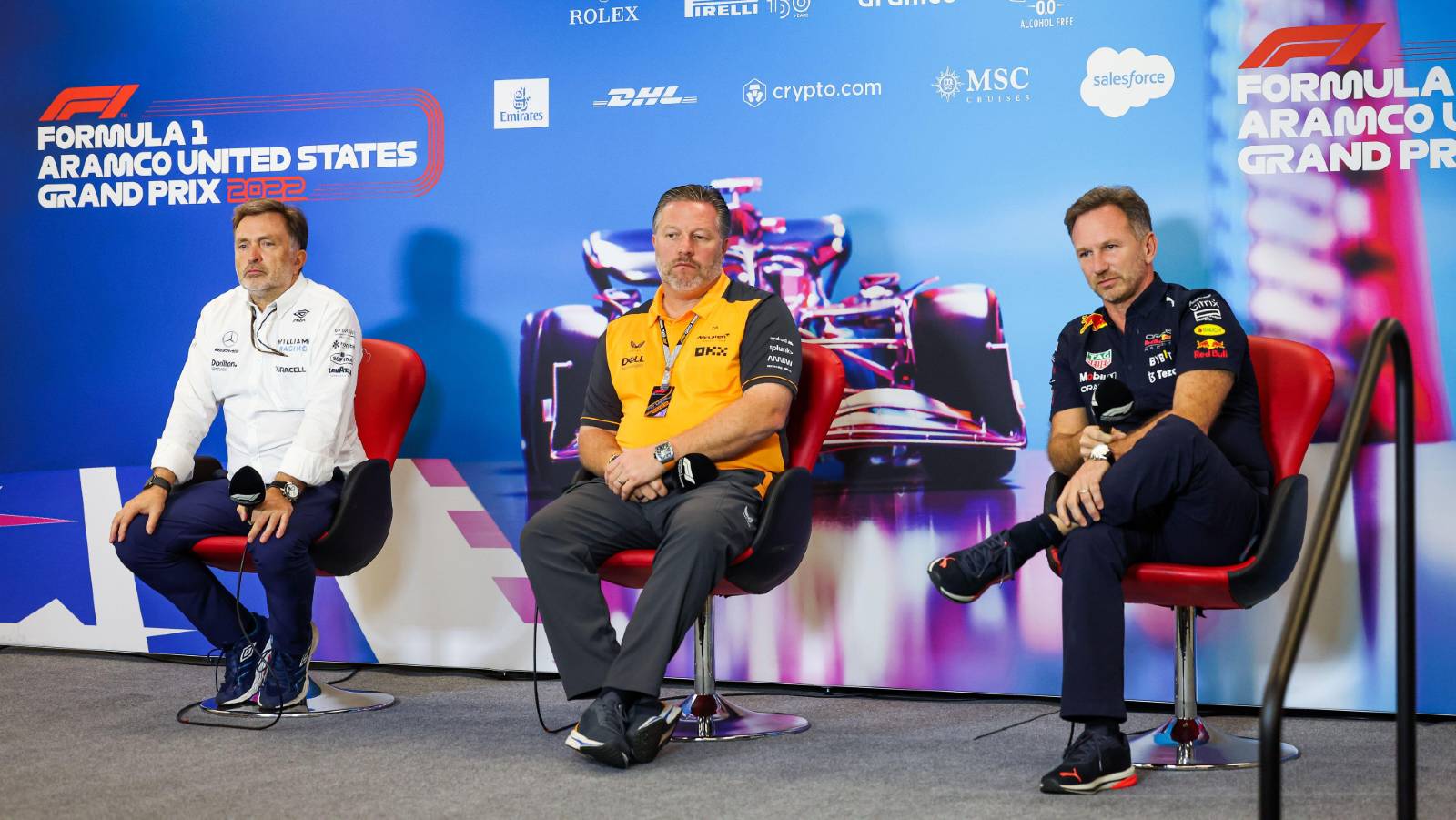 Christian Horner has angrily hit back at Zak Brown's inference that Red Bull had cheated over the budget cap – claiming it had led to "bullying" of staff members' children.
As Red Bull and the Formula 1 world in general await the outcome of the FIA's final verdict regarding Red Bull's 'minor overspend breach' of the 2021 cost cap, team principal Horner again let fly during a constructors' press conference, this time at the United States Grand Prix.
Horner was sitting alongside Brown, the McLaren CEO, in front of the media and inevitably all of the questions from the gathered journalists, and also for Williams boss Jost Capito, were about the budget cap.
Having said he was hoping for "closure" on the matter as soon as this weekend at Austin, Horner was asked for his opinion about a letter Brown had sent to the FIA and Formula 1 which said an overspend breach would "constitute cheating by offering a significant advantage across technical, sporting and financial regulations".
A furious Horner responded: "Zak's letter wasn't copied to us. Obviously, we've had sight of that letter and it's tremendously disappointing for a fellow competitor to be accusing you of cheating – to accuse you of fraudulent activity is shocking.
"It's absolutely shocking that another competitor without the facts, without any knowledge of the details, can be making that kind of accusation.
"We've been on trial because of public accusations since [the] Singapore [Grand Prix]. And the rhetoric of cheats, the rhetoric that we've had this enormous benefit. The numbers that have been put out in the media are miles out of reality.
"And the damage that does to the brand, to our partners, to our drivers, to our workforce, in an age when mental health is prevalent, we are seeing significant issues now within our workforce.
"We are getting kids that have been bullied in playgrounds that are our employees' children – that is not right through fictitious allegations from other teams, and you cannot go around just making that kind of allegation without any facts or substance.
"So we are absolutely appalled at the behaviour of some of our competitors."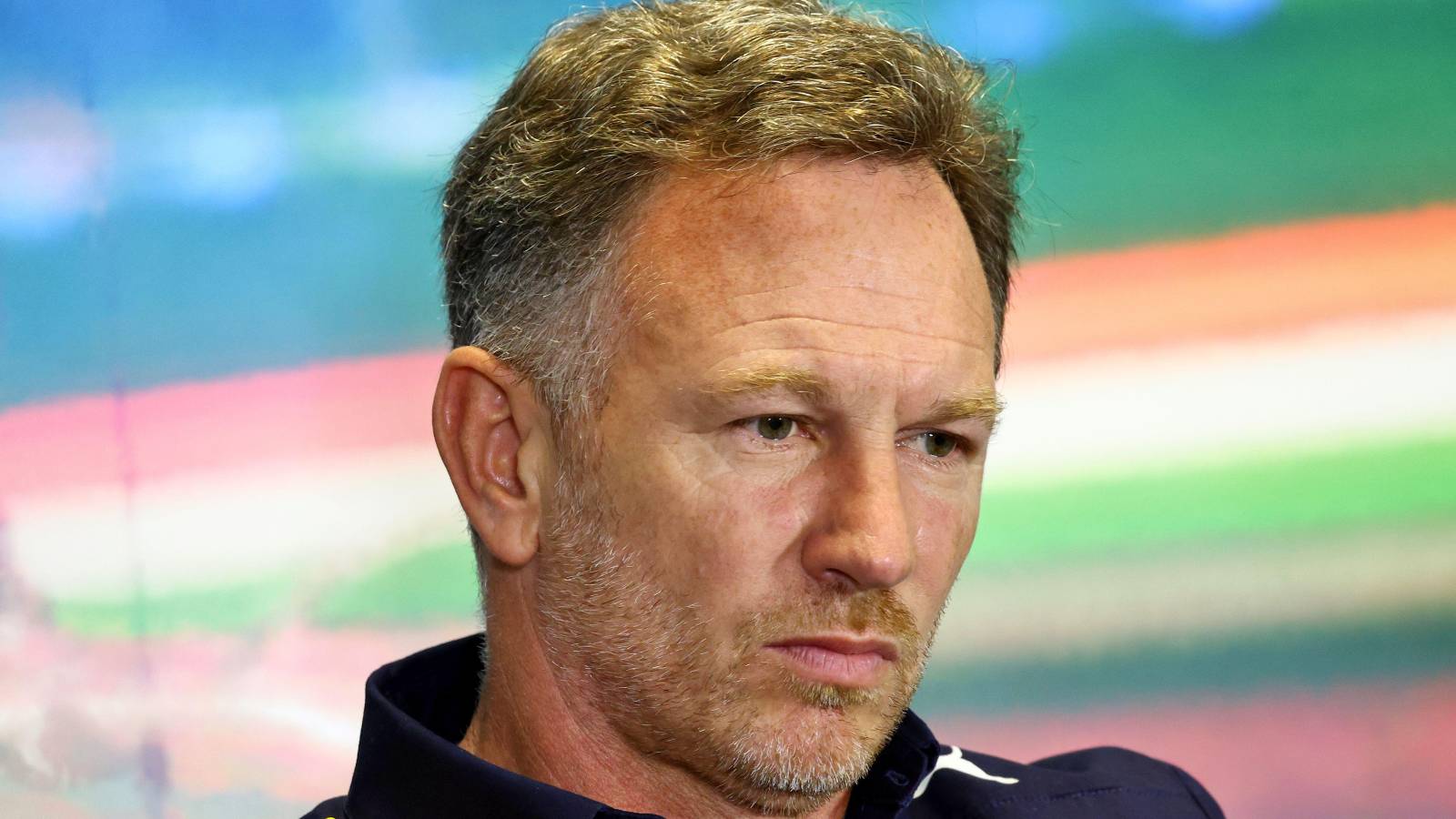 Brown responded by saying: "My letter set out that I think if a team spends more than the cap, they're gonna get an advantage and the cap was a rule, no different than the technical rules in the sport.
"We are not taking a view whether they did or didn't. My letter was if someone has, then here are the things we think should be addressed.
"We didn't mention any teams. It was a general response, now we are into the cost-cap era, that if someone breaches that, here's what we think some of the ramifications are."
Still Horner was not finished though, saying rival teams had been seeking a "draconian" penalty for what he indicated had been a wrangle concerning "a couple of hundred thousand dollars" and which he promised to explain at the conclusion of the FIA's investigations.
"What has been just tremendously disappointing through this whole process is the leakage that happened," said Horner, referring to it having been an open secret, in Toto Wolff's words, within the F1 community in advance that Red Bull would not be receiving a certificate of compliance with the budget cap.
"That then suddenly we were tried and subjected to what, three weeks of effective abuse.
"Zak's got a very convenient memory of the letter he wrote, accusing us of cheating and being fraudulent.
"It's just not right and this has to stop."
Read more: 'Red Bull have known the FIA's punishment for a week, have made counter offer'