Horner clarifies stance on 'radical' Mercedes design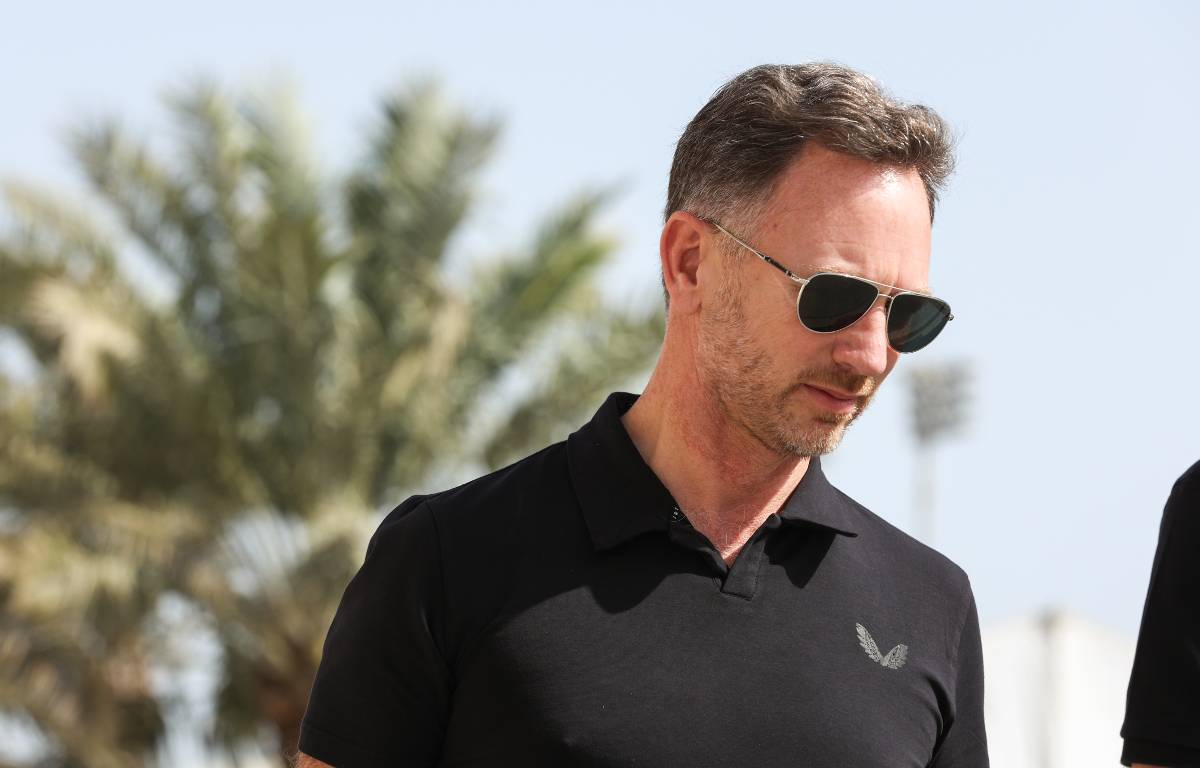 Christian Horner has clarified his position on the design of the Mercedes W13 – saying he is now convinced it is "absolutely legal".
There was confusion on the opening day of official pre-season testing in Bahrain regarding comments the Red Bull team principal had been quoted as making about the new Mercedes.
German outlet Auto Motor und Sport reported Horner as saying "for us, there are some parts that are not legal". Red Bull then insisted the team had made no official comment, with the mystery appearing to be about whether the remarks had been on the record or not.
But speaking at a press conference midway through day two of testing, Horner backtracked from anything he may – or may not – have said about the eye-catching W13 and its lack of sidepods, stating he has no problems with the car's validity in relation to F1's much-revised regulations for 2022.
— Mercedes-AMG PETRONAS F1 Team (@MercedesAMGF1) March 11, 2022
"What is so good about this sport is you get a clean sheet of paper and you get 10 different interpretations," said Horner.
"Mercedes have come up with an extreme one that's a different interpretation but to answer whether we think it's legal or not, yes, absolutely. It looks like it ticks all the boxes.
"I think it's interesting. It's very innovative what Mercedes have come up with. It's quite a different concept to what we have pursued and certainly some of the others have.
"It shows the creativity that exists, even within restrictive regulations in Formula 1, that very different solutions can come out.
"Whether it's the right route, time will tell. What we see in Formula 1 is there tends to be convergence over a period of time of design philosophies."
Horner also repeated his team's assertion that he had been misrepresented by Auto Motor und Sport.
"I think comments have been quoted that certainly weren't made," he said. "The (Mercedes) car is obviously innovative, it's an interesting solution.
"As far as we are concerned, the Mercedes car looks like it complied with the regulations. It's just a different interpretation and a different solution."
Asked whether the design is in keeping with the spirit of the regulations, Horner added: "There isn't really anything that defines the spirit of the regulations, it either complies or it doesn't.
"It's not really for us to judge. The FIA have access to all of the drawings. A design like that would have surely been submitted in advance.
"It's an interesting concept, a radical concept."
Red Bull deny Horner made Mercedes comments
Red Bull have denied that Christian Horner made comments surrounding the W13.