Horner: 'Maybe we will copy Aston Martin for once'
Aston Martin have attracted attention with their new rear wing – and Christian Horner has wryly suggested Red Bull may "copy" it.
The irony is that earlier this season, at the Spanish Grand Prix, Aston Martin rolled out a B-spec version of the AMR22 that looked uncannily like the Red Bull RB18.
That certainly did not go unnoticed by Horner and co right from the get-go, with the Red Bull team principal making his point by having a green can of the company's energy drink beside him on the pit wall during Friday practice in Barcelona.
However, the FIA found no evidence of wrongdoing even though a number of former Red Bull employees are now working for Aston Martin.
Now the boot could be on the other foot, because the Silverstone-based team have come up with an innovative rear wing design that has caught the eye of their rivals at the Hungarian Grand Prix.
Sky F1 presenter Ted Kravitz in particular was also very taken with it, describing the "different interpretation, those little armchair rear wing endplates" as being "potentially game-changing". Kravitz explained the benefits of the upgrade and said he "absolutely loves it".
The first encouraging signals performance-wise came when Sebastian Vettel, who this week announced he will retire at the end of the season, was a promising seventh fastest in FP2 at the Hungaroring.
So if the upgrade proves to be a significant step forward for Aston Martin, would Red Bull develop something similar themselves?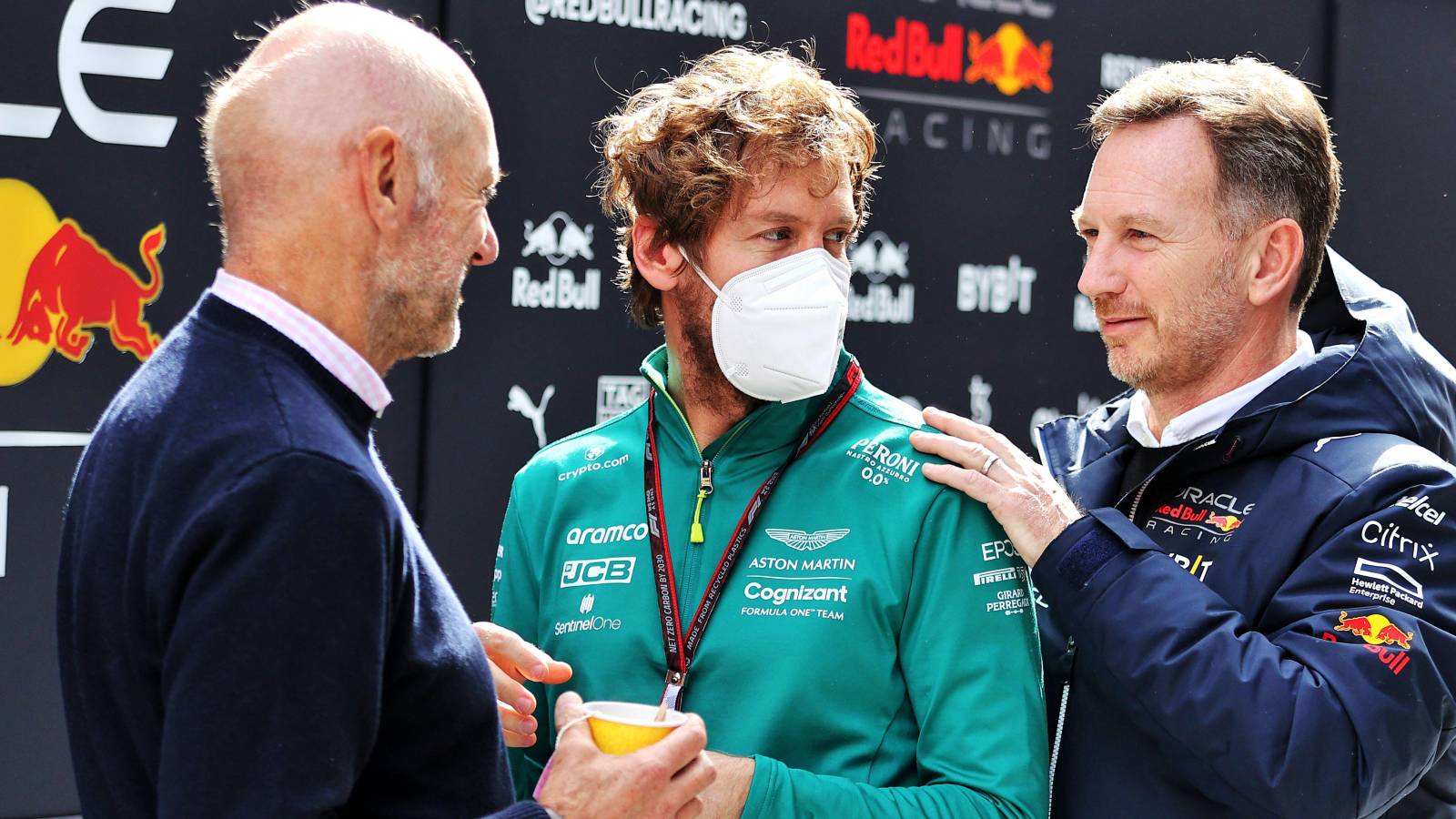 "I guess if it complies with the regs, that's the main thing," Horner told reporters. "It opens up another avenue, which is interesting.
"Maybe for once we will copy something off an Aston Martin rather than the other way around, so you never know."
In terms of the new part's future, Aston Martin team principal Mike Krack is confident it will be accepted, despite potentially being deemed to be against the spirit of the new regulations as its design could potentially make the car harder to follow.
And while describing the upgrade as "nothing special", Krack said the team would be prepared to backtrack if necessary.
"When developing a wing or developing ideas, you normally don't wait until the last moment before you show it," said Krack.
"We were in touch with the FIA all along the development to understand if this was something that could be accepted, and it finally was. That for us was the moment when we said 'we'll go for it'.
"It's nothing special, at the end of the day. It's an interpretation of the rules. We developed the wing according to that, in conjunction with the FIA, and that's that."
Asked whether he feared the part could be voted on and vetoed, he added: "I'm not concerned about a super-majority or anything.
"If the rules change and these kinds of designs are not allowed, we will cope with it."