Horner takes issue with Mercedes' 'intimidating' behaviour
Christian Horner questioned whether or not it was "fair" of Mercedes to bring a lawyer to Abu Dhabi when they protested the race result.
Mercedes called upon the services of Paul Harris QC while the team were in Abu Dhabi, in case they felt a protest against any decision of the FIA was necessary.
They duly lodged two protests after the race following the controversial restart for the final lap of the race, which saw Max Verstappen pass Lewis Hamilton to take the World Championship.
A lengthy hearing between Mercedes, Red Bull and the stewards followed after Mercedes accused FIA race director Michael Masi of breaking the FIA's own rules in getting the race back underway.
While the protests were eventually dismissed, Horner thinks it was "intimidating" behaviour from Mercedes to bring a professional lawyer with them to the race – and felt they had no grounds to appeal anyway.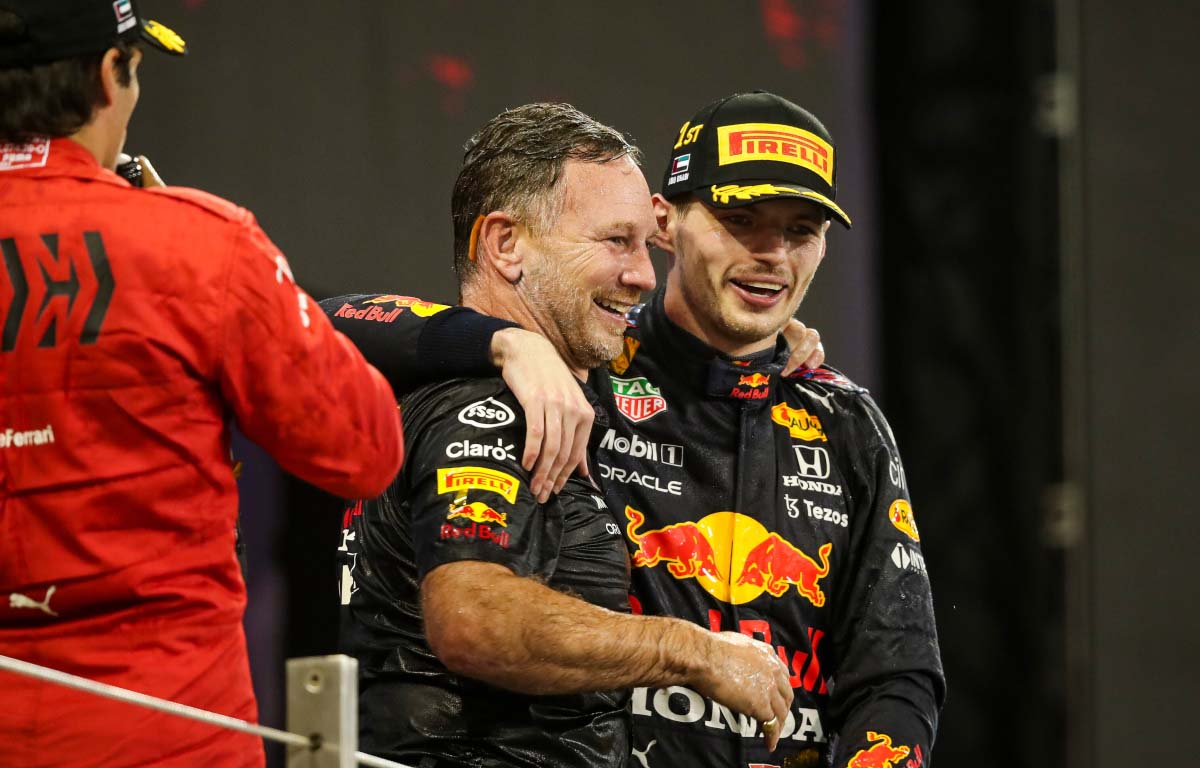 "We were summoned to the stewards' hearing and confronted with a barrister I had last seen dealing with a tyre issue that they had back in 2013," Horner said in an interview with the Telegraph.
"Suddenly you're in the thick of it. The stewards in the room, they weren't professional lawyers. There was a finance guy, the drivers' steward and a local steward in there.
"Is it fair then to be faced with a QC? That can be quite intimidating. He's not an operational member of the team, he's not a sporting director. This is an issue that needs to be considered by the FIA. We don't want to be taking lawyers, let alone barristers, racing."
Mercedes team principal Toto Wolff was heard on FIA radio chastising Masi for getting the race back underway, after Red Bull sporting director Jonathan Wheatley had spoken to him to try and restart before the race ended.
The entire Mercedes team could not hide their disappointment at the end of the race, and the garage was largely muted while their rivals celebrated in the aftermath of the race.
The Red Bull boss, meanwhile, thinks it was a "shame" to see them not celebrate Hamilton's podium when the ceremony was taking place.
"I did find it disappointing that there wasn't a single member of the Mercedes team below the podium," said Horner.
"And it's a shame that they've taken it in the manner they have. Emotions run high. They have been a winning machine for eight years now, and at some point that has to come to an end."
PlanetF1 verdict
Horner hits out at Mercedes' intimidating behaviour
Christian Horner has hit out at Mercedes having a QC present with them at the Abu Dhabi GP.