Horner dismisses flexi-floor suspicion as 'total rubbish'
Christian Horner has declared Toto Wolff's claims that Red Bull's floor flexes "total rubbish", adamant he has no concerns about the legality of the RB18.
Following the Canadian Grand Prix a report emerged claiming that FIA's proposed technical directive aimed at limiting porpoising had discovered a grey area in the rules that some teams were exploiting.
Two teams named in The Race's report were Red Bull and Ferrari.
They were said to be exploiting an area where the plank and skid block meet, allowing them to exceeded the 2mm flexibility regulation.
Wolff wasn't at all impressed, saying it was a "surprise to say the least – more of a shocker" as the "intent of the regulations, is pretty clear."
Horner, though, is adamant Red Bull have done nothing wrong.
"Total, total rubbish," he told Sky F1. "The floor… I think we're getting issues mixed up here."
Pressed as to whether Red Bull have concerns about their floor, he replied: "No, zero.
"I mean, I don't know. Maybe he's referring to… I don't know, cars that are around him at the moment. I've no idea but absolutely no issues or concerns on our floor."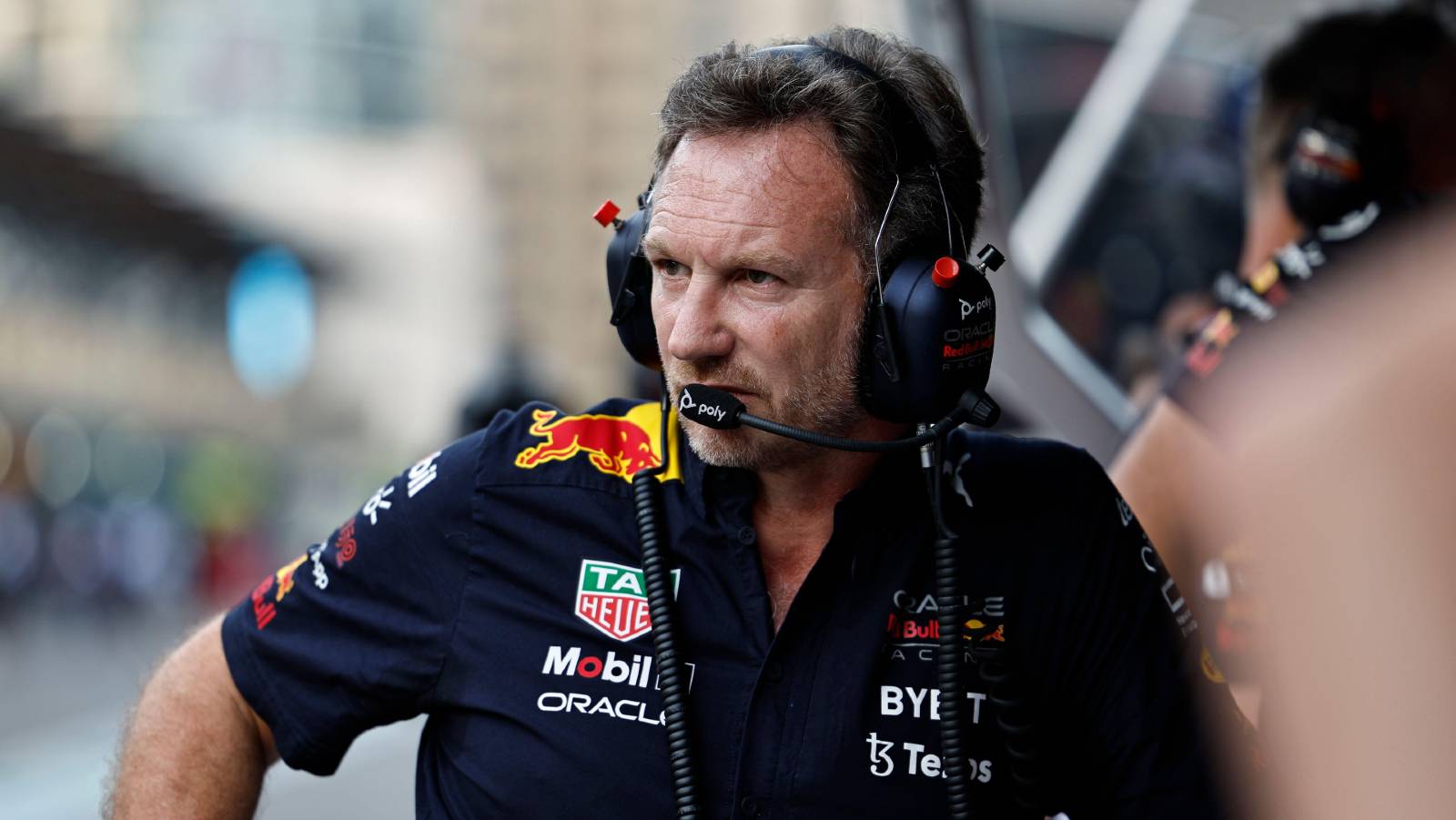 The F1 Commission met on Friday to discuss various topics including the porpoising TD, which while introduced in Canada had been delayed until the French Grand Prix.
That was further delayed, pushed back to Belgium.
Horner reiterated that he believes it is up to each team to solve their own porpoising problems, not the FIA by changing the regulations.
"The technical directive is obviously focused on the bouncing or porpoising which only certain cars have struggled with," he said.
"It is due for further discussion in the technical working group which is the correct forum for it.
"As we saw at Silverstone, no cars were really affected by it so the argument being: Is it the duty of the competitor of ensuring the car is safe or is it the duty of the FIA to ensure that a competitor runs their car safely?"
Red Bull driver Max Verstappen was asked for his thoughts on the flexi-floor issue, telling the Dutch media that he is perplexed as to why Mercedes are up in arms.
"I haven't heard anything about it, but we'll see," Motorsport.com reports him as having said.
"I don't really have an idea of what they want to do yet.
"What I don't quite understand is that at Mercedes they complain about the flexible floors, while theirs still flexes the most."