Horner dismisses Max's out-laps complaint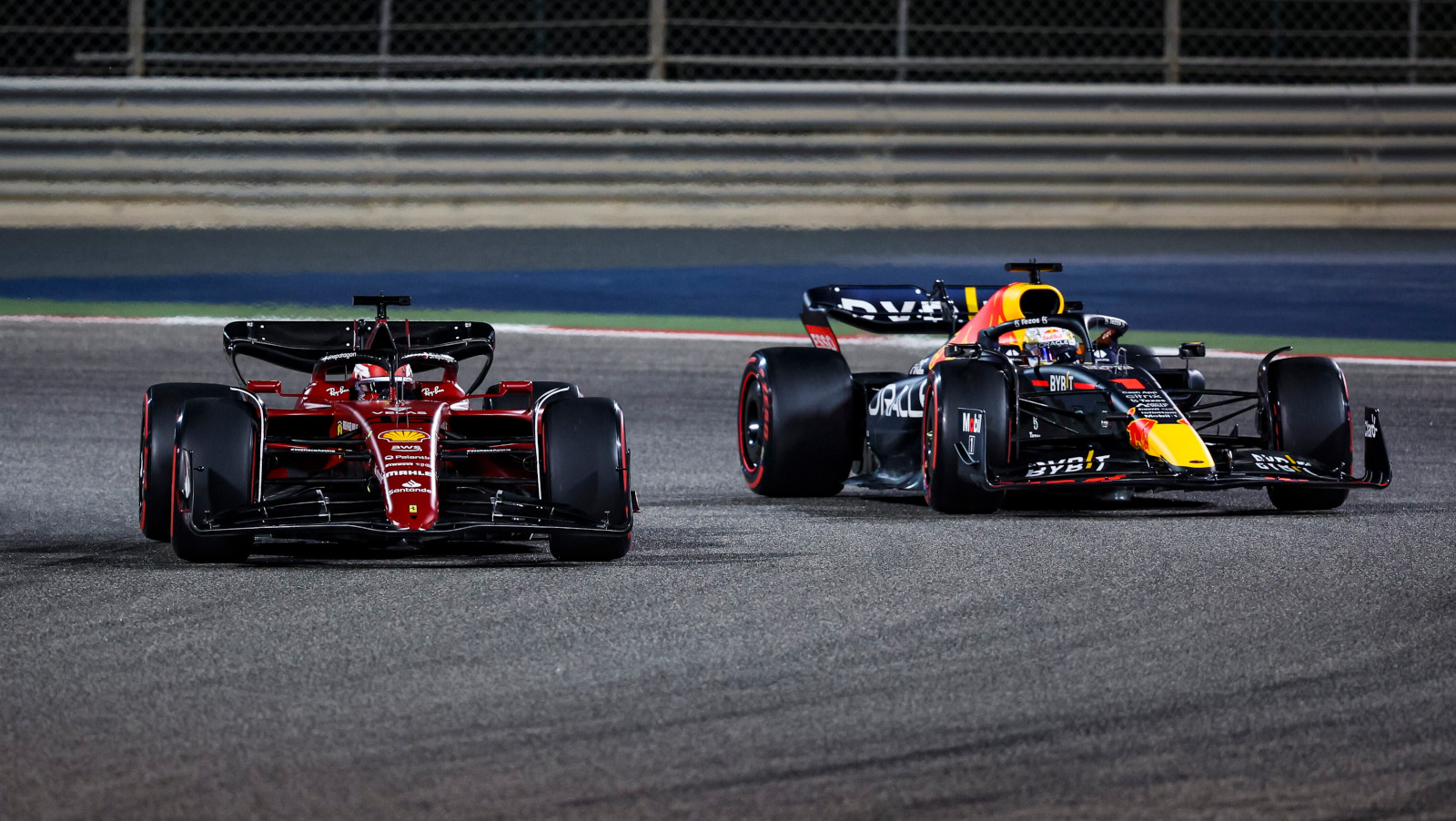 Christian Horner reckons even if Max Verstappen had edged Charles Leclerc in the pit stops, the Ferrari driver would have easily retaken P1.
Racing Leclerc for the victory in the season-opening Bahrain Grand Prix, the reigning World Champion trailed the Ferrari for most of the grand prix with Red Bull turning to pit stop strategy to try to give their driver an advantage.
Twice they undercut Leclerc, and twice it failed, Verstappen unable to take the lead.
The Dutchman blamed Red Bull's call for him to bring his tyres in "gently", saying that tactic cost him.
He raged over the radio: "Okay this is now two times I have taken it easy on the out lap and I could have easily been in front. I'm never, ever doing it again!"
Horner, however, feels such was the pace of the Ferrari, and the power of the DRS, that had Verstappen come out just ahead of Leclerc, the Monégasque driver would have been back in front after a few corners.
These two put on one heck of a show!@Charles_Leclerc ⚔️ @Max33Verstappen #BahrainGP #F1 pic.twitter.com/Zl5Szg0qDv

— Formula 1 (@F1) March 20, 2022
"I think it's always a fine margin," he told Sky F1.
"He felt that he could have done more, and I think that, combined with a slightly quicker stop than the Ferrari, had put us very very close to them.
"But I think even if we'd have made the pass, I think their pace was such that they would have, with overtaking being a little bit easier now, they would have just overtaken.
"They just had a quicker car, so congrats to them on their one-two finish, zero point for us is tough.
"But I think the positives we can take is we've had a competitive car, we were fighting for the race win at different points of that race.
"We've got to get on top of these issues quickly and it's a long long season, 23 races, got to get this behind us, get stuck into the next event."
Unfortunately for Verstappen and Red Bull even P2 was lost in the end, Verstappen's RB18 suffering a fuel pump problem that saw him crawl into the pits on lap 55.
His team-mate Sergio Perez retired on the very last lap of the grand prix with the same issue.
But while the result was not what Red Bull wanted, Horner at least enjoyed the racing on the night.
"It looked great, I think the feedback from the drivers has been generally it's been a little easier to follow," he said.
"And I think the race between Max and Charles was terrific, it was exactly what we want, if we got a season of that, it's going to be a hell of a season.
"We just didn't quite have their pace, their pace in Sector 2…we were quick in Sector 1, Sector 2 they would nick a couple of tenths out of us and we couldn't live with that."
A disastrous weekend for Red Bull
A double DNF for Red Bull left a sour taste at the team on Sunday.