Horner: What's EJ drinking after Hamilton comments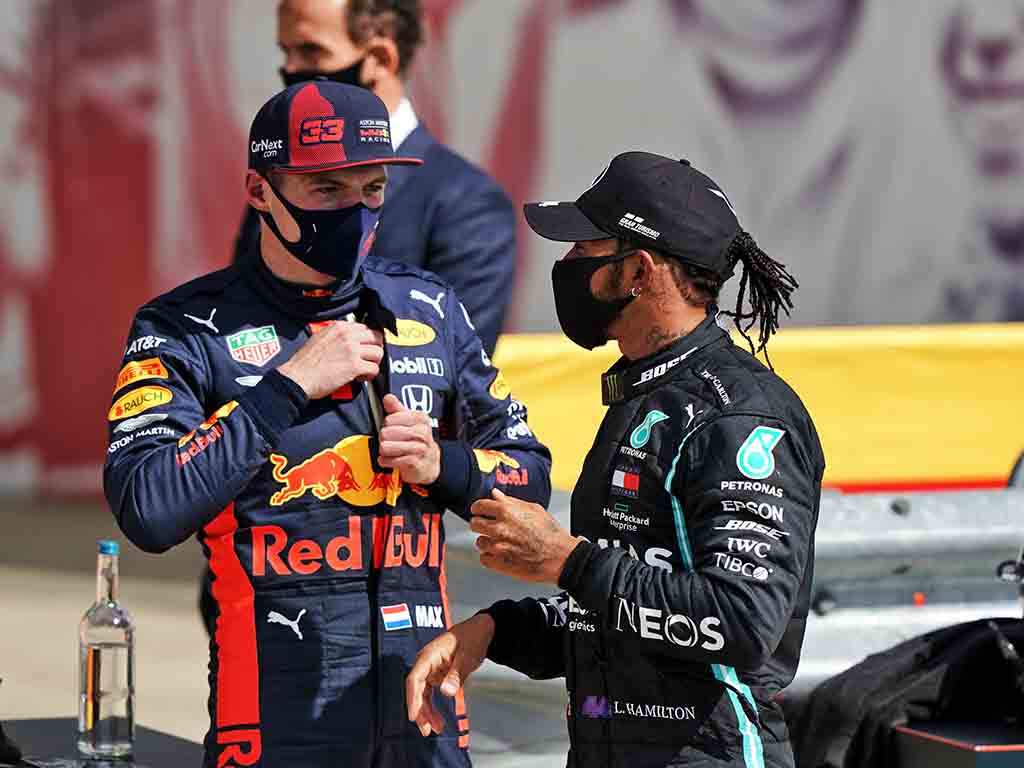 Christian Horner wonders if Eddie Jordan was hitting the bottle when he suggested Lewis Hamilton join Max Verstappen at Red Bull.
Yet to commit to Mercedes, there is speculation that Hamilton is looking at his options as rumours of Daimler's imminent exit from Formula 1 continue.
This led former team boss Jordan to suggest that Hamilton heads to Red Bull in what he believes would be a phenomenal battle.
"I personally believe Lewis should go to Red Bull and not to Ferrari," said Jordan, speaking to Dutch TV channel Ziggo Sport and quoted by Motorsport.com.
"I'll tell you that's perfect because… the best young driver of all in Formula 1 at the moment is Max Verstappen. There's no question about it.
"His style, his speed, his intellect, his control on the track. Also his arrogance. And grand prix winners and grand prix champions need a level of arrogance. That's obvious, and he has that.
"Whether he got it from (his father) Jos or whatever I have no real idea, but the facts are that he has an unbelievable talent.
"And what I believe is if he had a team-mate like Lewis Hamilton, then I do believe he would be able to beat him."
Horner, though, says it is never going to happen.
Asked by the media in Sochi what he thought of Jordan's comments, the Red Bull team boss said: "I wondered what Eddie had been drinking.
"Look, from a fan's perspective he's absolutely right, but I've not heard from Lewis recently, so I can only imagine he's staying where he is.
"I think everyone wants to see Verstappen and Hamilton go head-to-head and hopefully we can give Max the tools to do that, certainly in the remaining races of this year but very much so next year and the year after."
Get your hands on the official Red Bull 2020 collection via the Formula 1 store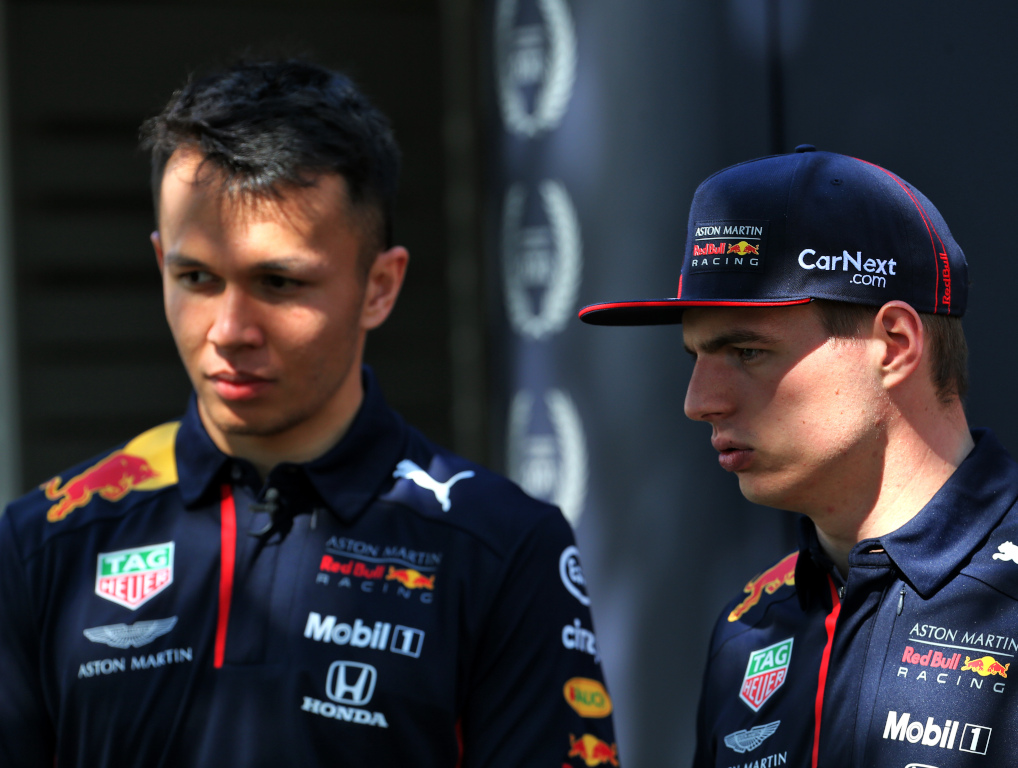 Horner yet again insisted that Red Bull will be sticking with Alexander Albon, who last time out bagged his maiden Formula 1 podium at the Tuscan Grand Prix.
Thanking the team for "sticking" with him, Horner says the only reason Albon has any doubts about his future is because the media keeps harping on about it.
"He only feels vulnerable because you guys keep telling him every week that we should put someone else in the car," he said.
"I think it was really good for him to get that result. He came close in Brazil last year, he could have won the opening race in Austria, and obviously got turned out of that race, so to get that first podium… and he had to do it the hard way.
"Daniel is one of the hardest racers on the track and to pass him around the outside of Turn 1 as he did, it was a great performance from him.
"You can already see him walking a little bit taller. That confidence that it will give him, hopefully he'll build on that.
"He has got the full support of all the team. I think the team is doing a good job with him. His race engineer is extracting more from him and that confidence is growing."
Follow all the action from the Russian Grand Prix with the PlanetF1 live centre