Horner: 'Element of theatre in team bosses' meeting'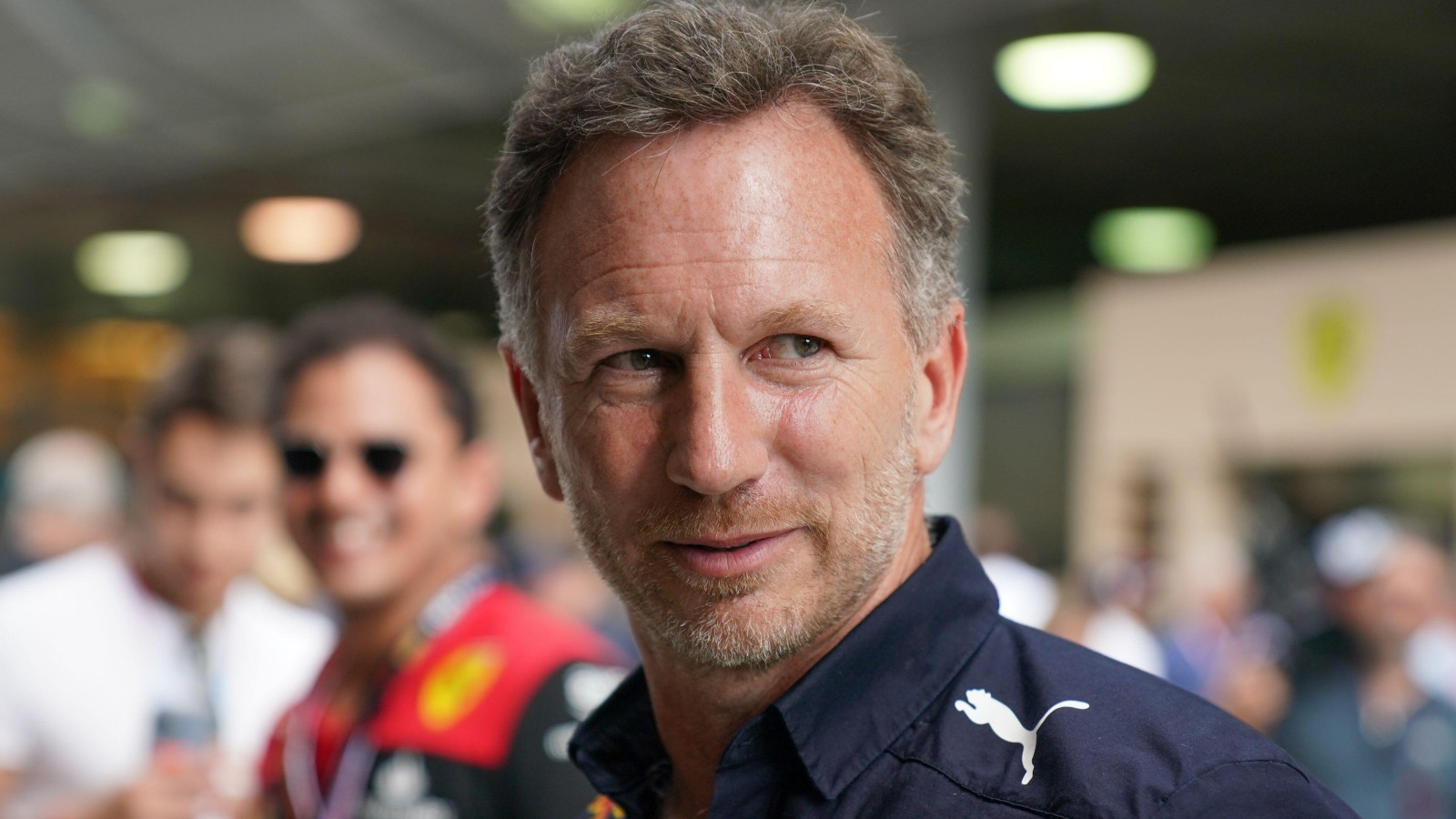 Christian Horner has said there was an "element of theatre" in a recent meeting between the team bosses about the porpoising issues.
Reports have emerged that a heated meeting between the team principals took place at the Canadian Grand Prix with Horner and Toto Wolff said to be the main culprits of the rise in tensions.
The Netflix cameras, who are filming the fifth season of Drive to Survive, were also present when the altercation took place.
Speaking afterwards, Horner, who has never been one to back down from a vocal confrontation, remarked "there was an element of theatre" in the meeting and also referenced the recently announced Lewis Hamilton-produced movie.
"I think there was an element of theatre going on in that meeting," he told Motorsport.com.
"So you know, maybe with Lewis's new movie coming along, [they're] getting him enrolled for it."
The issue on the table was the FIA directive introduced ahead of the Canadian Grand Prix which looks to tackle the porpoising effect as concerns for the drivers' long-term health rises.
The porpoising debate rages on
The FIA issued a technical directive last week to combat porpoising, and not all the teams agree on the issue.
Wolff, whose Mercedes team suffers the worst from porpoising, complained that other team bosses' behaviour was "pitiful" and "disingenuous."
"This is a sport where you're trying to keep a competitive advantage or gain it," Wolff said, as reported by Motorsport.com. "But this situation has clearly gone too far.
"All drivers, at least one in every team, have said that they were in pain after Baku, that they had difficulty in keeping the car on track or blurred vision.
"Team principals trying to manipulate what is being said in order to keep the competitive advantage and trying to play political games when the FIA tries to come up with a quick solution, to at least put the cars in a better position, is disingenuous. And that's what I said.
"I'm not only talking about the Mercedes: all of the cars suffered in some way or other in Baku, and still do it here. The cars are too stiff. The cars bounce or whatever you want to call it.
"We have long term effects that we can't even judge. But at any time this is a safety risk, and then coming up with little manipulations in the background, or Chinese whispers, or briefing the drivers, is just pitiful."
Considering Red Bull suffer the least from the problem, and are currently leading both the Drivers' and Constructors' Championships, it should come as no surprise that Horner was not in favour of any mid-season changes.