Horner: 'Hollywood script' wouldn't have beaten F1 finale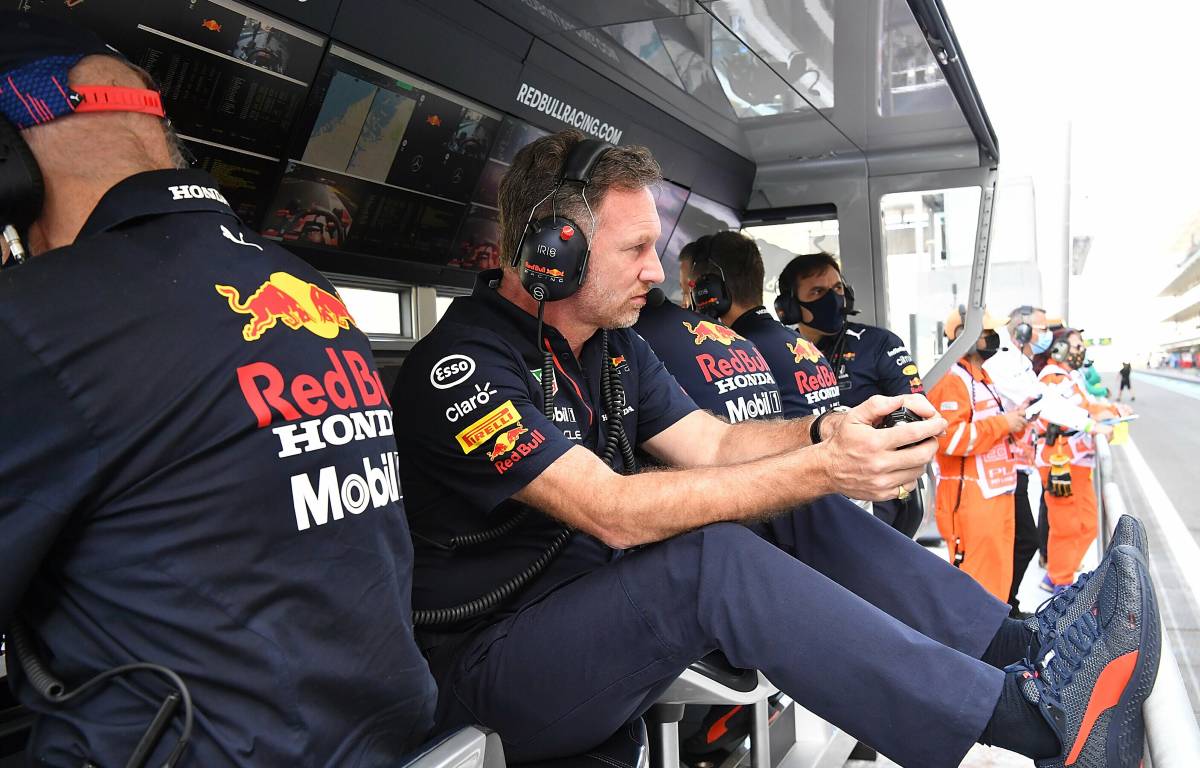 Red Bull boss Christian Horner says even the Hollywood film directors could not have written a more dramatic Formula 1 season.
The 2021 campaign delivered a classic year of racing for Formula 1, one of the best the series has seen, headlined by Lewis Hamilton and Max Verstappen who slugged it out across the season in pursuit of the Drivers' Championship.
Behind this duo though, the midfield pack more than held its own in the entertainment department, with McLaren's Daniel Ricciardo and Alpine's Esteban Ocon both emerging to claim victory.
Ricciardo led home a McLaren one-two at Monza, in a season where Lando Norris in the other MCL35M made himself a contender for pole on several occasions, while hopes of his first F1 victory were dashed in Russia by a heavy rain shower which caught him out while leading.
Ocon's first career win came in Hungary after a dramatic race where his team-mate Fernando Alonso worked wonders, holding Hamilton up for several laps as he cut back through the pack.
Ferrari too proved a threat at the top multiple times, with Charles Leclerc taking back-to-back poles in Monaco and Azerbaijan.
The season-ending Abu Dhabi Grand Prix then was the perfect climax as Hamilton and Verstappen went into the decider level on points.
Hamilton controlled much of the race, but just as he looked well on his way to the title, a late Safety Car bunched the pack up, allowed Verstappen to pit for fresh soft tyres, and pass Hamilton on the last lap, going on to crown himself World Champion as he took the chequered flag.
"I think it was 47 years ago that this championship last went to a race where drivers were tied on points," said Horner, as quoted by Motorsport.com.
"I don't think even a Hollywood script writer could have come up with the ins and outs of this year. And Formula 1's popularity as we've seen has gone through the roof.
"He [F1 president Stefano Domenicali] has probably got the biggest sporting event in the world this year as the finale.
"And the amount of new fans that we've welcomed into the sport has been astounding, phenomenal."
Ferrari principal Mattia Binotto was keen to praise their former team boss Domenicali for his work in what was his first season at the helm of Formula 1 after replacing Chase Carey as CEO and president.
"He's doing very well," Binotto said of Domenicali.
"I think that as well Liberty Media is doing very well. Since Liberty Media started, they have improved a lot the show and the way that we are presenting the show to the fans, not only in terms of broadcasting but social media and all of that.
"Certainly we have stepped up the level of communication and the way we are engaging with the fans.
"I think that Stefano simply after a year is doing very well. It's not easy for him after Chase to keep the level, because Chase has done a fantastic job.
"But I know Stefano and I'm pretty sure even in the future he will continue doing very, very well."
Brawn 'preparing to leave F1 role'
Ross Brawn is reportedly preparing to leave his F1 role next year.