Bottas, Albon have F1's hardest jobs – Horner
Christian Horner believes Valtteri Bottas and Alex Albon have "two of the hardest seats in F1" because of who their team-mates are.
Most drivers on the grid would bite your hand off for the chance to drive a Mercedes or Red Bull.
But with Lewis Hamilton and Max Verstappen proving themselves to be the sport's undoubted superstars in 2020, it's something of a thankless task to be in the team's other car.
Bottas and Albon have been struggling to live with the exceptional performances of their respective colleagues this season – and Horner understands the pressure they are under.
"Both are in enviable seats," the Red Bull team principal told the F1 Nation podcast.
"Valtteri has a lot more experience than Alex. I mean, going up against Max, arguably the most in-form driver in Formula 1 at the moment, would be tough for any driver.
"But Alex is still very young, and young in experience. He's only six races into his second season, so we see the potential in him.
"We are seeing on Sundays that his race-craft is very strong and I think it's only a matter of time before it all comes together for him.
"But I think they are probably two of the hardest seats in Formula 1, to be either the team-mate to Max or indeed to Lewis."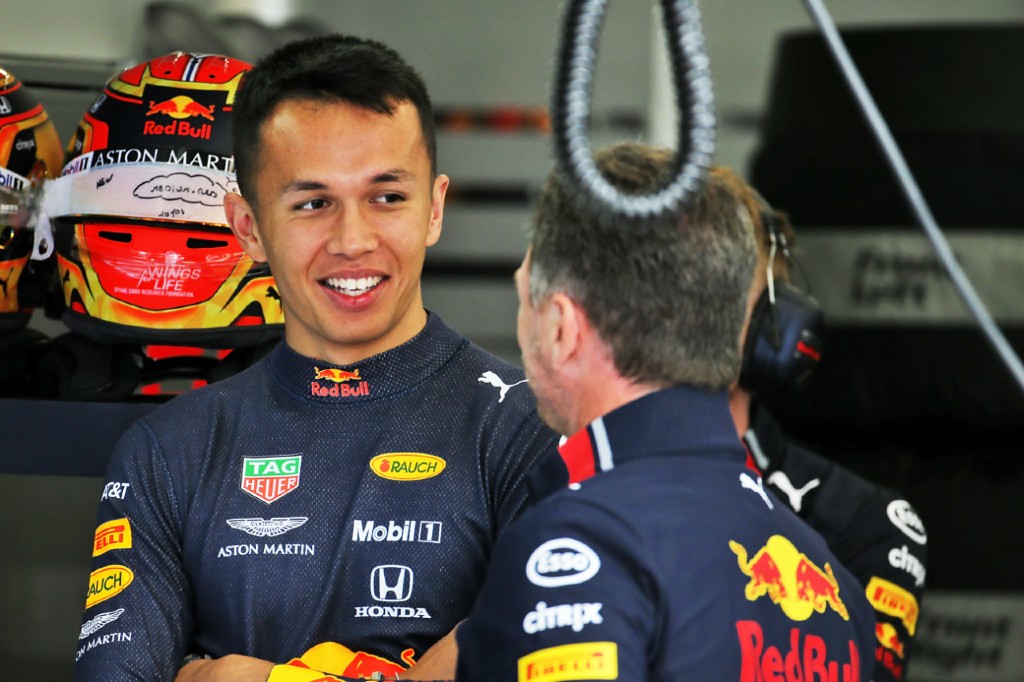 Get your hands on the official Red Bull 2020 collection via the Formula 1 store
Albon has been widely criticised this season for failing to replicate Verstappen's pace in the Red Bull, but Horner has consistently defended the London-born Thai driver.
"He has raced incredibly well throughout this season and I think we just need to get him qualifying [better]," said Horner.
"Our car is a little tricky to drive at the moment over a single lap and I think it's a little insecure in certain areas.
"Whereas Max has the confidence to drive through that, Alex needs the car to be a bit more settled and I think that will come as we improve the car and hopefully, therefore, we'll see Alex's Saturday performances continue to improve.
"He's a very deep-thinking driver rather than a seat-of-the-pants driver, so he's trying to understand the car. He's very sensitive to what the car is doing, whereas Max is far more robust in that respect.
"I think with Alex, it's time in the seat and it's just getting him comfortable, which is important for him. You can overthink in this game and he just needs experience, and I think with time that will come."
Follow us on Twitter @Planet_F1 and like our Facebook page.