Christian Horner laughs off F1 team principal gathering after Sebastian Vettel dinner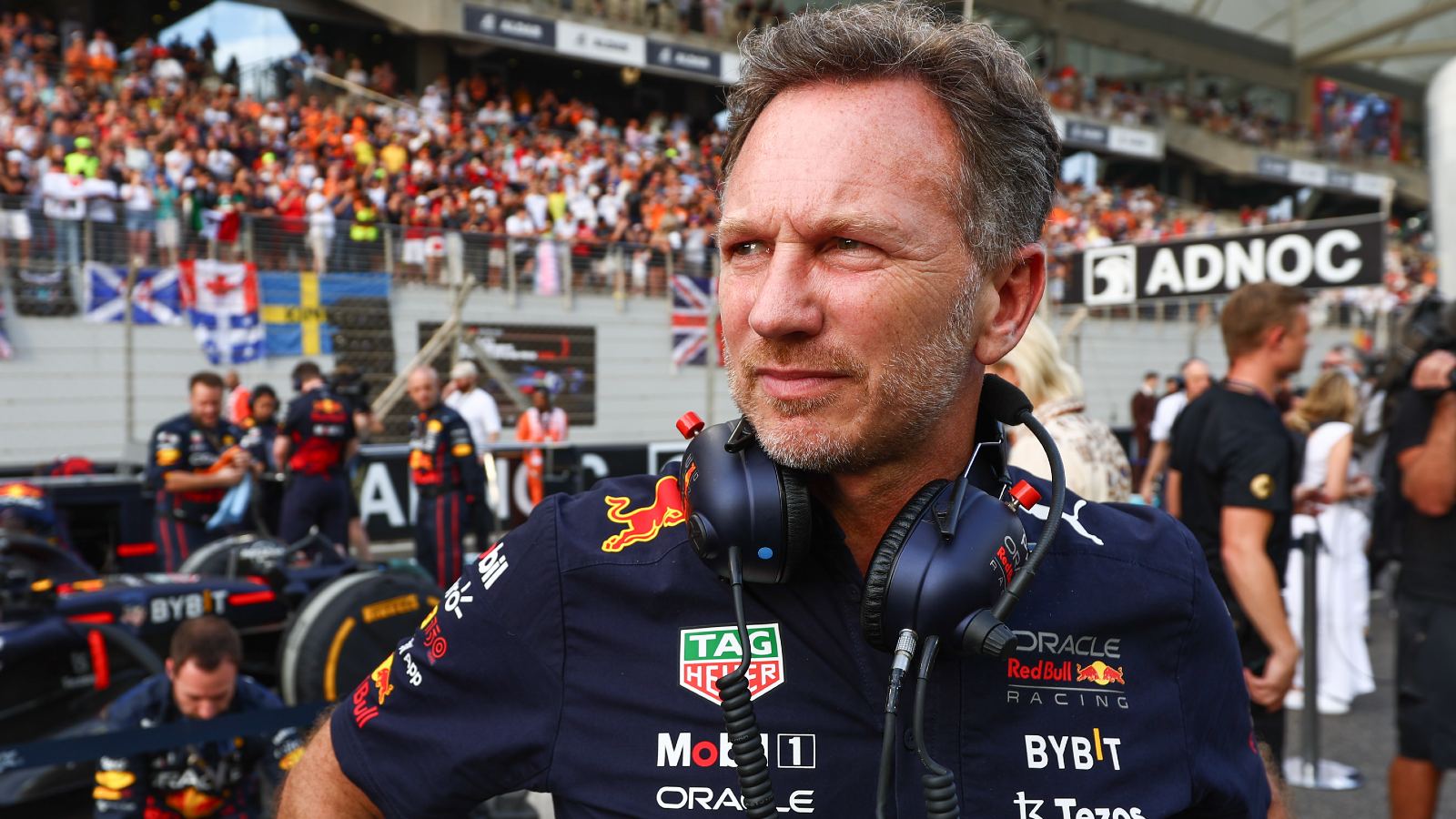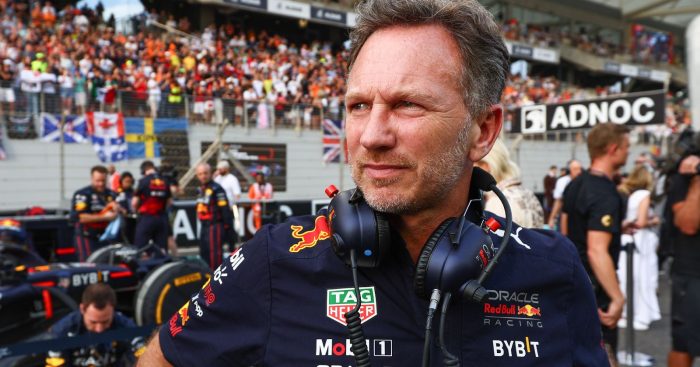 Red Bull's Christian Horner has laughed off the idea that Formula 1's team principals might be minded to enjoy a meal together in the same spirit as the drivers.
Images circulated last month of Formula 1's 20 drivers meeting for a dinner on the eve of the season-ending Abu Dhabi Grand Prix to bid farewell to four-time World Champion Sebastian Vettel, who brought an end to his glittering career at the Yas Marina track.
Organised and paid for by his former rival Lewis Hamilton, Vettel's last supper was noted as a rare show of camaraderie among the drivers.
Appearing at a charity event at Red Bull's factory, Horner was asked if the team bosses would be open to sitting down together as the drivers did in Abu Dhabi with the boss of the 2022 Constructors' Champions delivering a one-line response to the suggestion.
"Unfortunately, the same amount of love isn't shared around the team principals as the drivers," he said, according to the Mirror.
Horner also joked that he noticed Max Verstappen piling on the pounds after clinching his second consecutive Championship with four races to spare.
He added: "Of course Max, having won the Drivers' and the Constructors' Championships with a couple of races to go – they're a little bit like jockeys where they have to come in under a certain weight, and we saw that weight starting to creep up a little, through the steakhouses in Austin and the taquerias in Brazil.
"He'll be back on weight, I'm sure, by the time he gets back in the car in February next year."
Despite Horner's amusing response, the team principals have been known to meet socially on occasion with an image circulating of them – along with Formula 1 bosses Stefano Domenicali and Ross Brawn, Pirelli chief Mario Isola and Alpine chief executive Laurent Rossi – enjoying a meal ahead of the Emilia Romagna GP in April.
One notable omission from the photograph was Aston Martin team principal Mike Krack, who put his absence down to a communication issue.
Back in 2020, meanwhile, Mercedes boss Toto Wolff told F1's Beyond the Grid podcast that he had once hosted a dinner party for his fellow team principals but resolved never to do so again after they started "slagging each other off like children in a kindergarten."
"I think it was Friday or Saturday night and then they all started fighting with each other so it was pretty unpleasant," he revealed.
"So I didn't invite any afterwards anymore. Or when I did only one or two of them."
F1's warlords are better kept apart
It is often said that when Formula 1's team bosses meet on a grand prix weekend to confront the major issues, the only thing they end up agreeing on is the date of the next meeting.
So the chances of Horner, Wolff and Guenther Steiner – not to mention Franz Tost – gathering around a table and managing to avoid making a passive-aggressive (or actually outright hostile) comment or two are fanciful to say the least.
For Mattia Binotto – presumably no longer welcome at one of these gatherings – maybe there is a silver lining to resigning as Ferrari team principal after all.
Indeed, the thought of a team principals' dinner brings to mind the so-called 'Battle of the Buffet' between Manchester United and Arsenal in 2004, when at the end of a hotly contested match Sir Alex Ferguson took a pizza to the face from an unnamed Arsenal player (spoiler: Cesc Fabregas) as tempers flared in the tunnel.
Picture the scene at one of these meetings – of Horner being ambushed with a cake (to borrow a phrase) by Wolff, only just resisting the temptation to smear it in his face following their war or words throughout 2021 – and we can agree F1's warlords are better kept apart.
Read more: Luca di Montezemolo's damning assessment of Ferrari: A company without a leader