Horner 'fascinated' to watch Russell's Mercedes move
Christian Horner says it will be "fascinating" to see how George Russell deals with his Mercedes promotion, but that the Brit has shown he's a "talent for the future".
Mercedes announced after the summer break that they had decided on a new team-mate for Lewis Hamilton for 2022, putting Russell in the car and saying farewell to Valtteri Bottas.
The decision, many pundits feel, is the right one but also a brave one given that Russell is unlikely to be the "wingman" that Bottas was, the youngster keen to prove his worth.
Both Russell and Mercedes have already spent time downplaying talk of potential conflict with Hamilton, adamant their partnership will not be a repeat of the Nico Rosberg years.
Horner is keen to see how it plays out.
"For sure, he strengthens the team," the Red Bull team boss said of Russell. "He is a great talent. You've seen that in a Williams.
"He has achieved front-row starts and podiums and he is obviously a talent for the future.
"You can see why Toto has taken him for next year and I think he really deserves that chance. How that will play out only time will tell."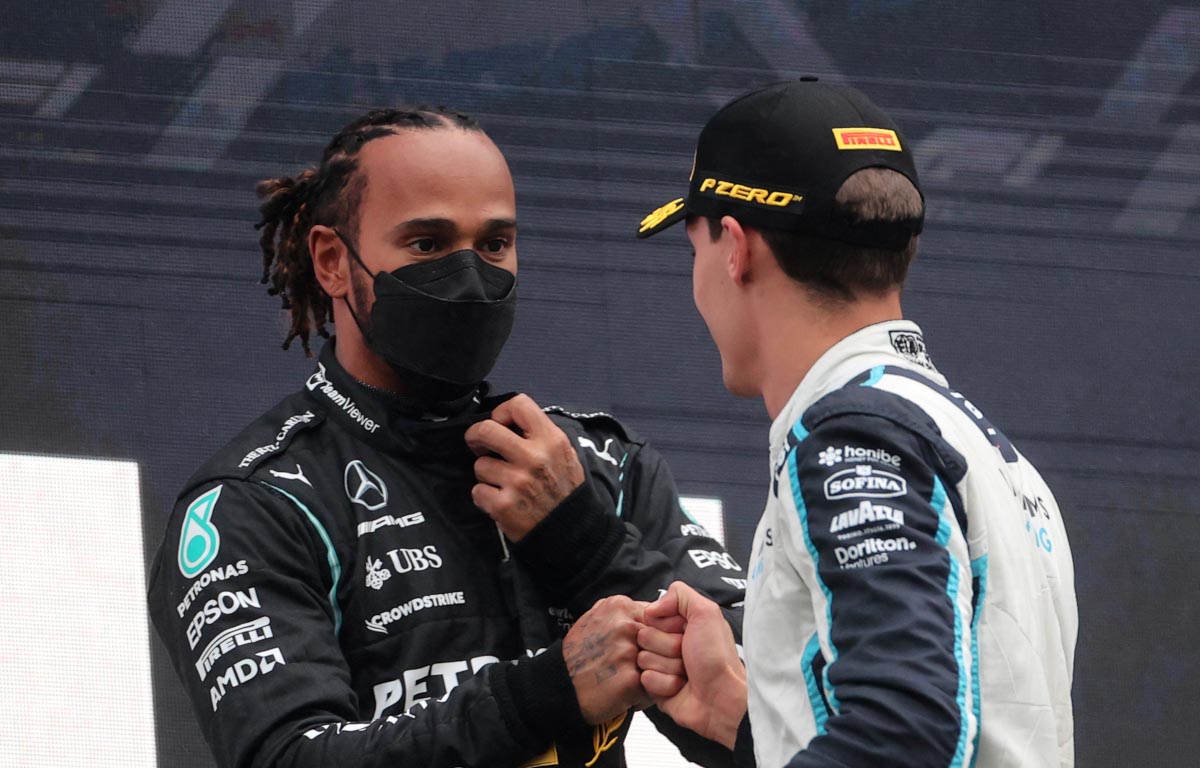 Show your support for Williams with their latest official merchandise collection
He added: "I think it's exciting for everyone to see because the one thing that doesn't stand still in this sport or any sport is time and there's always an emerging talent, there's always somebody coming through.
"We've seen that with Max, and George is from the same sort of era and the same sort of ilk and it's going to be fascinating to see how he gets on in that sort of environment, stepping up onto the main stage."
Next season Formula 1 will be giving a platform to the sport's next generation with the teams having to run a young driver in a few Friday practice sessions, the number of which has yet to be decided.
Asked if he was in favour of that, Horner said Red Bull support the idea but he hopes it is talent, not money, that puts the youngsters in the cars.
"Yeah," he said, "at Red Bull we do a huge amount to give youth a chance and I think that applies not just to the drivers.
"It's a good thing, anything that gives young drivers an opportunity to get some time.
"You hope that it's based on merit rather than finance available, but I think it's a positive thing to ensure that young drivers are getting a chance."
PlanetF1 verdict
George Russell has earned his Williams success
George Russell has been doing fantastic things this year, and it's all down to the fact that he is a great driver.