Horner fears Championship could be decided in court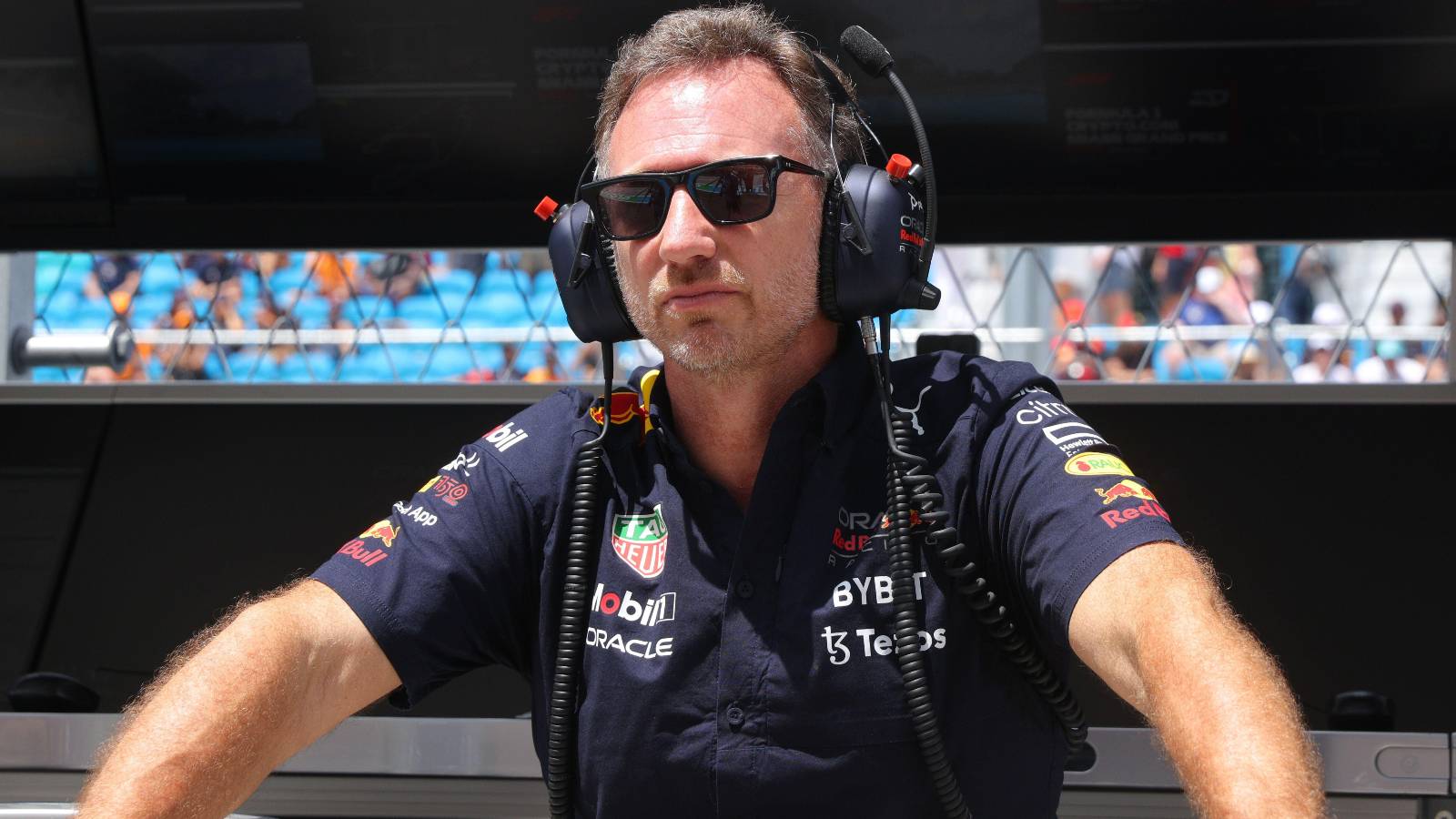 Christian Horner has warned that teams are getting close to breaching the budget cap and said that "we don't want a Championship decided in law courts."
Of all the team principals to oppose the budget cap, it is Horner who has been the most vocal. As early as March this year, he was arguing that the $140 million cap should be raised and he has escalated that, going as far as warning there could be a "catastrophe" if things do not change.
Horner's main bone of contention was the budget was set before the Covid pandemic and that the rise of inflation has presented challenges that no one could have foreseen.
Red Bull's base is in Milton Keynes in the UK and Horner said that the predicted inflation for the country was at 11% and that unlike other parts of the sport, inflationary costs was not something teams could control.
"The way you design your car is within your control," Horner told Sky Sports F1. "That is something that you, together with your group of designers, you create. You're in control of your own destiny.
"What we're seeing in the world at the moment, we're not in control of the inflationary costs that are affecting households around the world. In the UK, we're seeing predicted inflation at 11 per cent.
Red Bull's one good, one bad weekend
Max Verstappen got the win, but Sergio Perez didn't even reach the quarter mark in a mixed race for Red Bull.
"That's a direct effect on staff, on raw materials, on electricity, on commodities, on supplied parts. I think it genuinely is a force majeure situation that the FIA need to deal with."
If a team does breach the limit then they could be hit with a penalty but Horner has said he does not want to see the "Championship decided in law courts, or in Paris in front of the FIA."
"We've got six months of the year to address this, we need to act now," he said.
"I think the top teams would have to get rid of circa two, three hundred people each, to get anywhere near addressing it. Is that right?
"The problem is if the cost cap fails badly, it'll be gone forever.
"We need to find a solution to this issue. Nobody could have predicted this. We lowered the cost cap by $35m during the pandemic, and nobody could have predicted the issues that we've got."
The FIA have yet to give any indication that they would be willing to raise the cap but it is an issue that is only likely to continue as the season goes on and teams get closer to the cap.