Horner's 'sour taste' over Ferrari's 2019 wins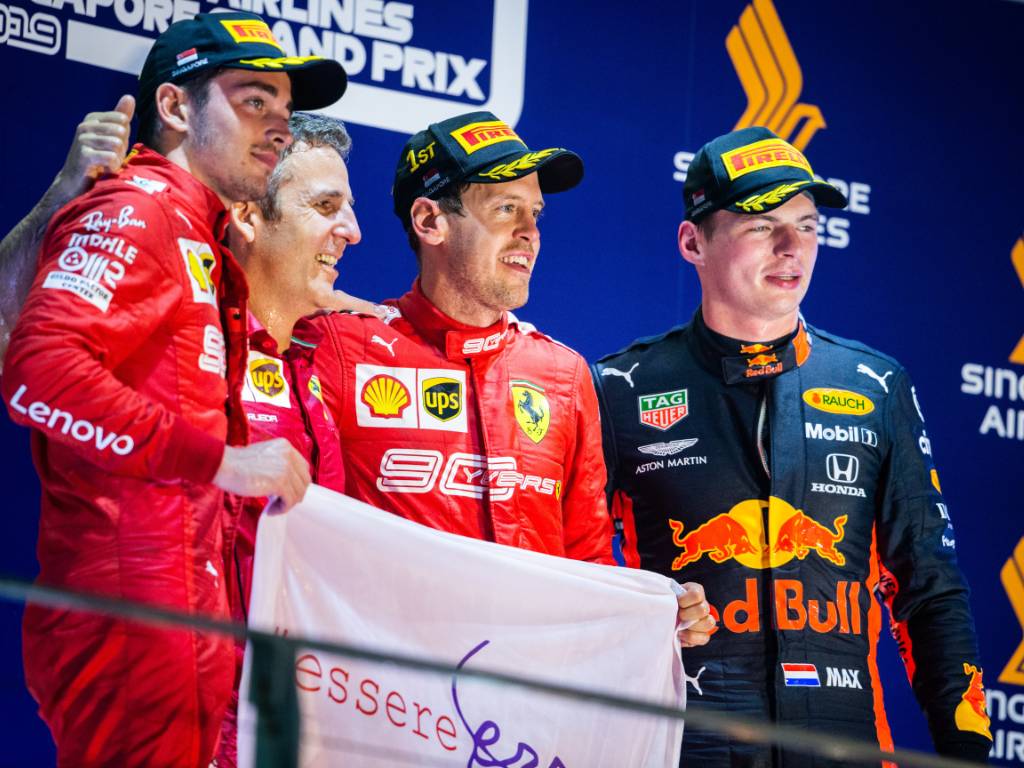 Christian Horner has been left with a "sour taste" over races he feels Ferrari should not have been winning last year courtesy of a controversial engine.
In September 2019, Ferrari claimed three consecutive race victories in Belgium, Italy and Singapore. However, a subsequent FIA investigation into their engine led to Ferrari reaching an undisclosed settlement before this season began.
Since then, Ferrari have been well off the pace and, at the Belgian Grand Prix, they were the only team setting slower lap times than 12 months ago. Whereas they locked out the front row at Spa last year, this time Ferrari's two cars both qualified for and finished the race in P13 and P14.
Ferrari admitted changes to the engine regulations had affected the performance of their cars – and it has left Red Bull boss Horner thinking the Singapore Grand Prix last September ought to go down in the record books as a win for his team, with Max Verstappen having finished second.
Quoted by RaceFans, Horner said "the whole thing has left quite a sour taste" and suggested the power advantage Ferrari enjoyed before the settlement helped them to victory.
"Obviously you can draw your own conclusions from Ferrari's current performance," said the Red Bull team principal.
"But in those races we should have won last year, arguably, if they'd have run with an engine that seems to be quite different to the performance they had last year."
Although Horner refers to "races" plural, it was actually only Singapore in which Red Bull were the leading non-Ferrari. In Belgium and Italy respectively it was Lewis Hamilton and Valtteri Bottas for Mercedes.
Get your hands on the official Red Bull 2020 collection via the Formula 1 store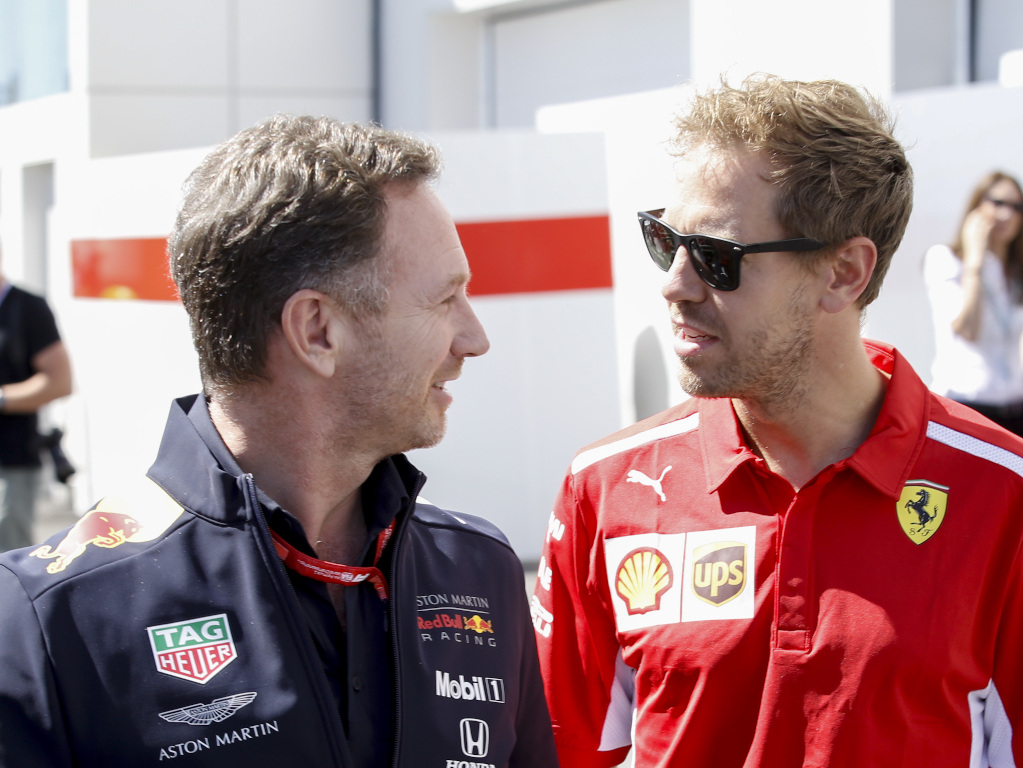 Ferrari's current situation "is obviously very tough for them", added Horner. "But I think it's that their focus has obviously been in the wrong areas in previous years, which is why they obviously seem to be struggling a little with whatever it was in that agreement."
He believes Ferrari now have the least competitive engine in Formula 1.
"You've got Mercedes a clear leader," he said. "Then I think Honda and Renault are reasonably close depending on circuits and conditions. And then you've got Ferrari, obviously, at the back of the queue."
Horner's Mercedes counterpart Toto Wolff echoed those comments, saying: "Ferrari is an iconic brand and fantastic people that build these cars.
"I don't want to put any more oil into this. But we were really stretched so much last year, and the year before that we suffered and we lost some people in terms of just being at the end of their heads. And this is why I would probably follow Christian's comment."
Follow us on Twitter @Planet_F1, like our Facebook page and join us on Instagram!