Christian Horner calls for 'sensible conversation' as F1 v FIA war brews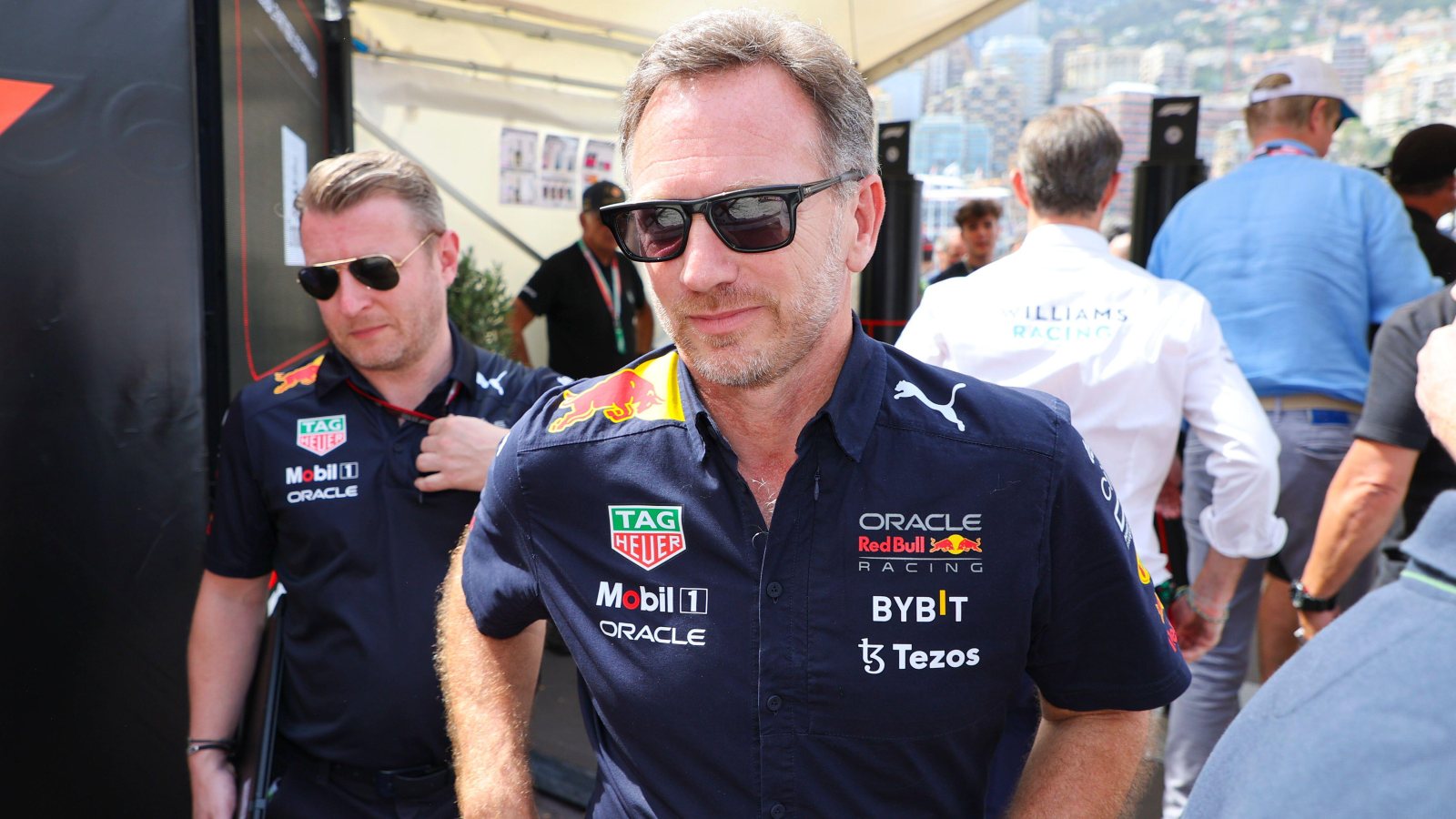 Red Bull team principal Christian Horner hopes to see a "sensible conversation" happen between Formula 1, the FIA and the teams surrounding the proposed Andretti-Cadillac entry into the sport.
News of the American team's prospective bid to reach the Formula 1 grid has been a divisive topic among the paddock, with FIA president Mohammed Ben Sulayem having opened up an 'expressions of interest' process for new teams to join the field, and welcoming Andretti's interest, through their tie-in with General Motors and Cadillac.
But the news was greeted in a more tepid fashion by Formula 1 itself and some of the current teams on the grid, with a statement from the sport reminding people that the teams, F1 and FIA must all agree on expanding the grid in future.
Some team principals have been vocal in their opposition to putting the grid beyond the current 10 teams, with fears over 'dilution' of prize money – despite a $200million entry fee having to be paid to the current teams by new entrants to address this issue, as per the current Concorde Agreement.
The specifics surrounding Andretti have been discussed for a while, however, with team owner Michael Andretti having previously failed in his attempts to buy Sauber, Haas and form his own constructor – effectively being instructed by the FIA to team up with a manufacturer if his entry is to have any weight.
He has done so in Cadillac, but with Formula 1 still seemingly dragging its heels and failing to warm to the idea, Horner dismissed the notion that any misgivings are to do with Andretti specifically.
Instead, the Red Bull team boss thinks the negotiations surrounding the next Concorde Agreement – the terms under which the teams operate with the FIA and Formula 1 – would be a good place to iron out the issues they currently face against each other.
PlanetF1.com recommends
Top 10 greatest Formula 1 seasons to end in championship heartbreak
F1 fathers and sons: The famous racing names that could return to F1
Sky F1 presenters: Confirmed line-up for the new F1 2023 season
"This view would be common to any team — it's irrelevant," Horner said about the caution surrounding Andretti's interest in an interview with RACER.
"As I said, to have the Andretti brand and name and Cadillac in Formula 1 would be fantastic, and hopefully a solution can be found.
"You can understand the FIA, they've got no financial consequence of this because they don't participate in the prize fund, and they'd receive further entry fees for more teams coming in.
"So you can understand the FIA potentially wanting more teams on the grid. But I think they need to find alignment with the commercial rights holder, and the 2026 Concorde Agreement would seem the right place to deal with that.
"It just needs all parties to have a sensible conversation and agree something that is practical and workable."