'Four identical Red Bulls in 2021 if RP20 is legal'
Formula 1 could have four Red Bull cars on the track next year to go with the four Mercedes cars, that's the warning if Racing Point's RP20 is deemed legal.
Putting a pink Mercedes, as it has been dubbed, onto the track this season, Racing Point's 2020 challenger raised eyebrows throughout the paddock.
It was, however, only Renault who protested the car, specifically the brake ducts.
Those were declared illegal from a sporting point of view because as of this season all the teams have to design their own ducts and the F1 stewards declaring the ones on the RP20 to be Mercedes' design.
Docked 15 points and fined 400,000 euros, Racing Point appealed the verdict as too did Ferrari and Renault.
The latter has since requested the withdrawal of its appeal. Ferrari, however, is going ahead with its.
One person keeping a close eye on the proceedings is Red Bull team boss Christian Horner.
Red Bull owns two Formula 1 teams, Red Bull Racing and AlphaTauri, with the latter taking several of the non-listed parts – parts that teams can buy from other teams – from the senior team.
However, if Racing Point wins the appeal, Horner says Red Bull could go as far as to put four "identical looking cars" on the grid next.
"From a Red Bull perspective, it's just important for us, because we just want to know what is allowed and what isn't," said the Briton.
"Red Bull uniquely own 100 percent of two teams. There's not another two teams in that situation.
"So of course if the Racing Point model is allowed, we will go that route and turn up with four identical looking cars next year.
"But I believe that in what has been agreed and in what is presented and which will be voted on has addressed that."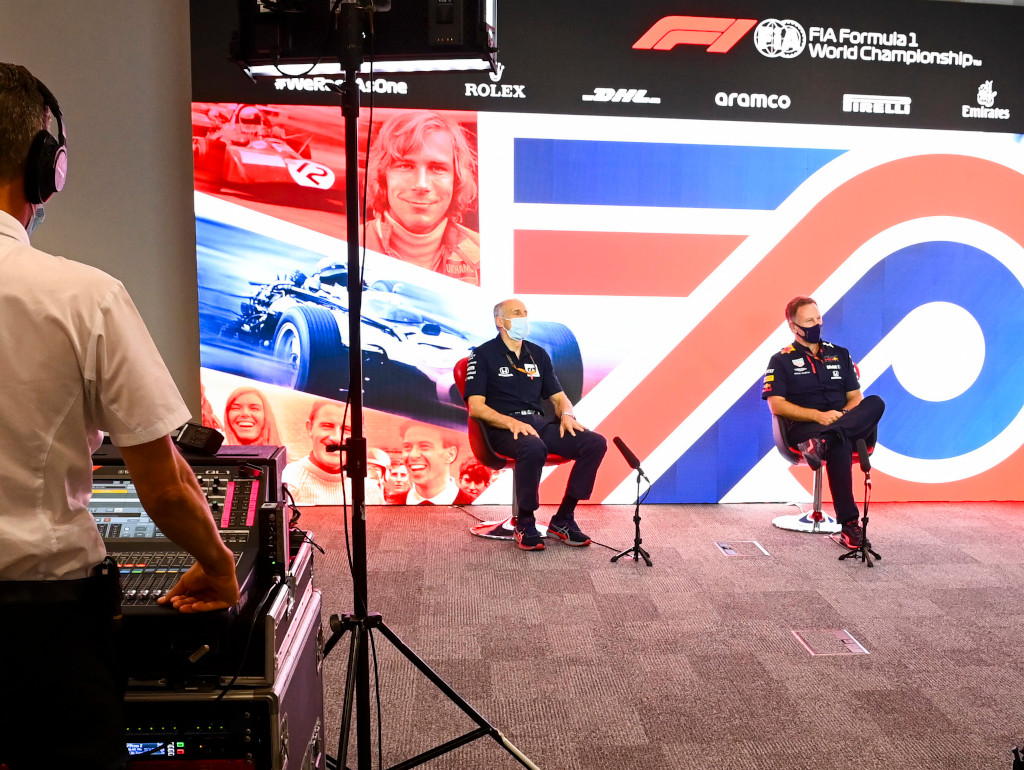 Get your hands on the official Max Verstappen 2020 collection via the Formula 1 store
Red Bull's threat, though, may be just words given that the FIA has already stated that it will clamp down on copying next season.
"We do plan with very short notice to introduce some amendments to the 2021 sporting regulations that will prevent this becoming the norm," said Nikolas Tombazis, the FIA's head of single-seater matters.
"This will prevent teams from using extensive parts of photos to copy whole portions of other cars in the way that Racing Point has done.
"We will still accept individual components to be copied in local areas, but we don't want the whole car to be fundamentally a copy of another car."
Horner reckons Tombazis's comments are the reason why Renault decided to withdraw its appeal.
He said: "I'm sure that Renault must have confidence that will be dealt with in the forthcoming presentation of regulations for 2021 onwards.
"Otherwise I can't believe that they would have withdrawn that appeal. I haven't had any discussions with Renault to understand their rationale behind withdrawing, but one can only assume that they must have that confidence that this issue is going to be fully addressed."
Follow all the action from the Belgian Grand Prix with the PlanetF1 live centre