Christian Horner: 'Frightening' to think what Max Verstappen's future could entail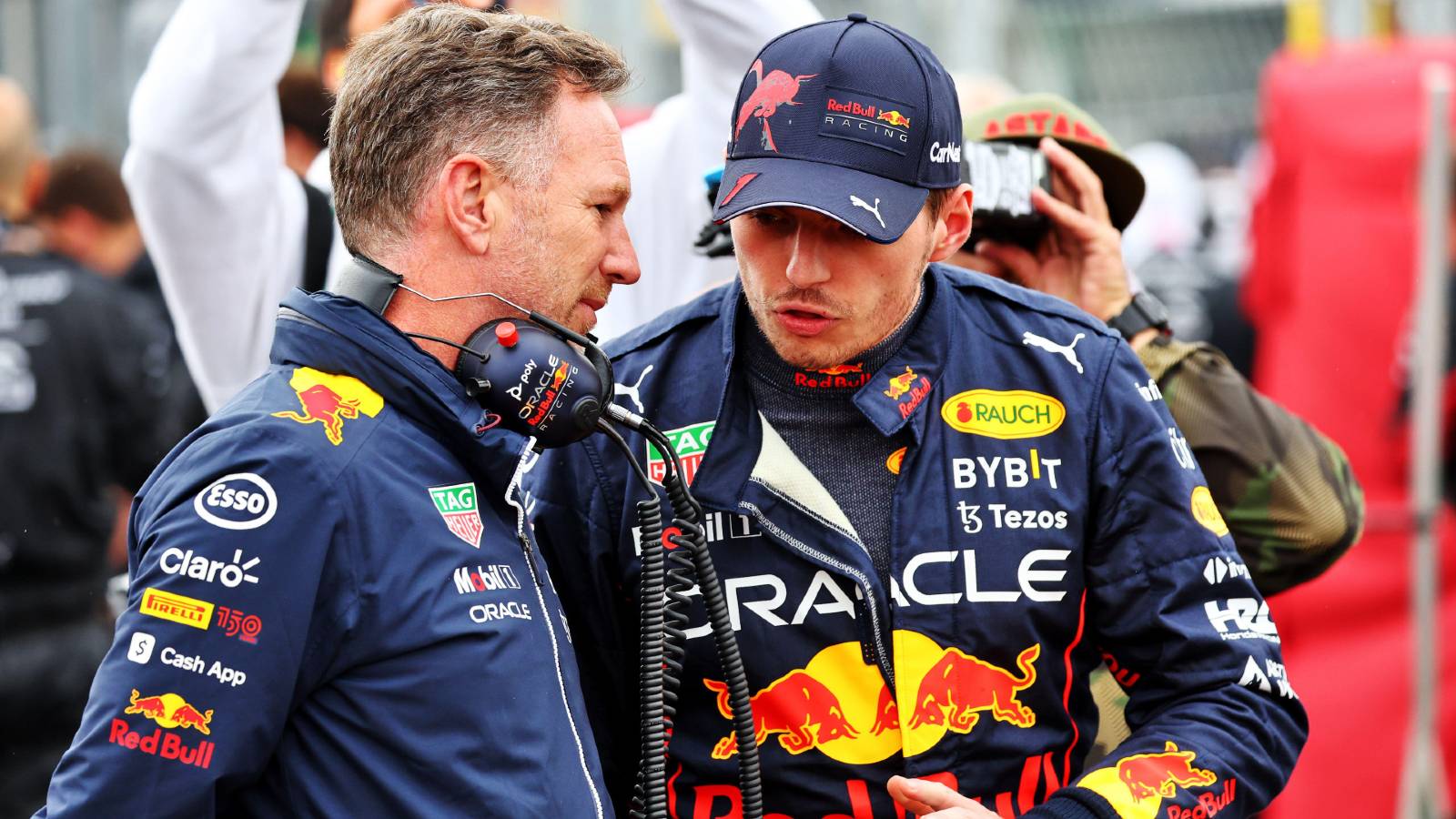 Max Verstappen may already have two world titles to his name but Christian Horner says the Dutchman has a "frightening" future ahead of him.
The Red Bull driver already has accolades such as youngest race starter and youngest winner under his belt, and with two world titles now to his name at the age of 25, there are plenty more records he could go on to achieve.
His form in 2022 suggested there are few who could stop him as he swept up a record 15 wins in the season and finished well above any of the other competitors.
Given his young age, his boss Horner has predicted there could be a "frightening" future ahead of Verstappen as he compared the Dutchman to another World Champion, Sebastian Vettel.
"I mean, Sebastian was very Germanic in his work ethic. He worked very, very hard," Horner said, as per GPFans.
"Max – just a very natural, raw ability that has a hunger and determination like I've certainly never seen before. So, very different in so many ways, but very similar in their determination, in their desire to want to win, to want to be the best.
"Max, whatever he goes on to achieve in his career, has done so much in such a short space of time. At the age of just 25, it's quite frightening to think what actually lies ahead of him."
Time rather than talent will decide Max Verstappen's legacy
At the start of this century, it seemed outlandish to suggest that even one driver let alone two would earn seven Drivers' titles but now, there are questions over whether a third may join them.
Verstappen at 25 is one year younger than Michael Schumacher was when he won his second Championship and four years younger than Hamilton was when he won his, suggesting that the future is indeed very bright for the Dutchman.
Yet, while there are few doubts about his talent, there are doubts about the time he has left to become the record holder. While the likes of Fernando Alonso are happy to keep racing into their 40s, Verstappen has frequently stated that is not a route he is willing to go down.
This year he suggested he may even call it a day after his current Red Bull contract, which runs until the end of 2028, is over which would see him depart the sport at the age of 31. In theory, he could have six more Drivers' Championships to his name by then, giving him the record of eight, but that would require an incredible level of consistency from both he and team Red Bull.
Given the age he started Formula 1, it does appear as if every record is on offer to Verstappen but it seems unlikely he is willing to postpone other desires to achieve them.
Read more: Lewis Hamilton expands on feeling like he is a target for Max Verstappen