Horner gives verdict on 'harsh' Masi dismissal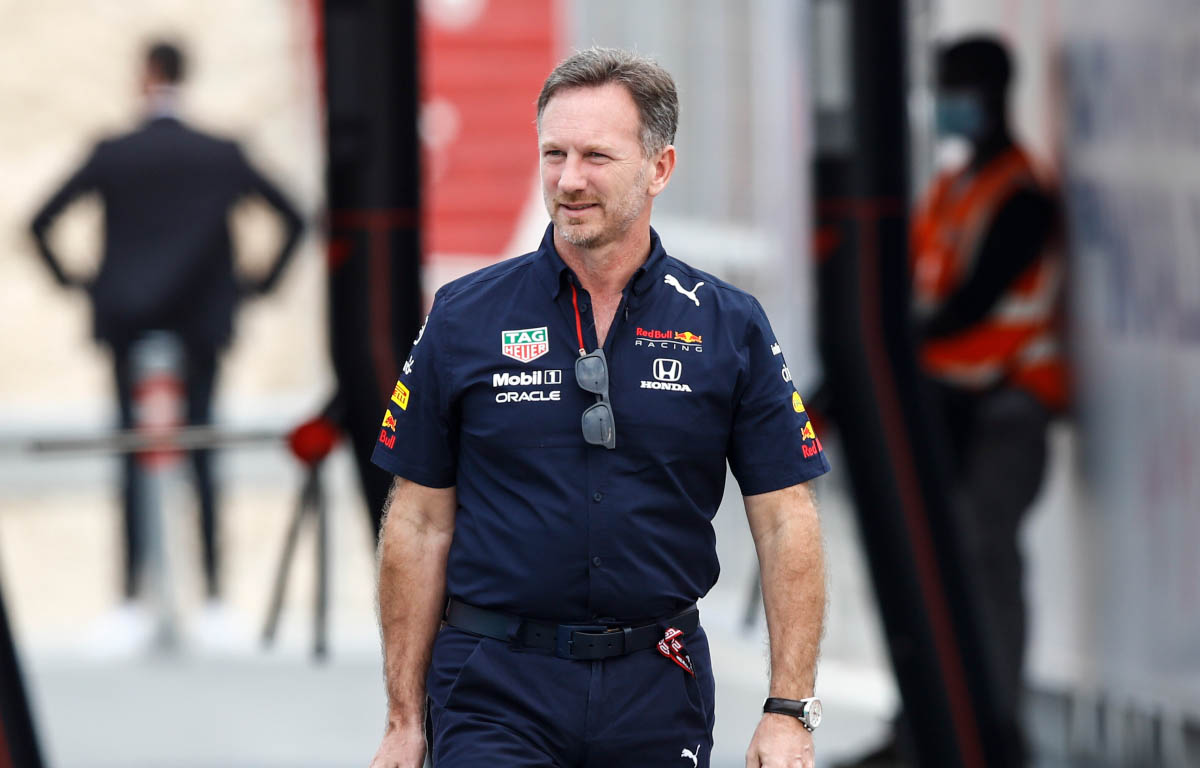 Red Bull team principal Christian Horner feels Michael Masi's removal as Formula 1 race director was a "harsh" call, given the pressure he faced.
The FIA announced Masi will be given a new role in the FIA after confirming his departure from his former role, after massive controversy surrounding his decision-making during the Abu Dhabi Grand Prix, in which Max Verstappen became World Champion after his call to remove lapped cars between him and Lewis Hamilton, and restart the race with one lap to go.
Conversations surrounding Masi's future had been rumbling on until the FIA announced their structural changes in the aftermath of the race, with a full internal investigation having taken place into the events of Abu Dhabi.
Defenders of the Australian spoke of the pressure he was under all season long, and the FIA will now split the race directorship between World Endurance Championship race director Eduardo Freitas and former DTM race director Niels Wittich in 2022.
Long-time Formula 1 deputy race director Herbie Blash has returned to the sport to become a permanent senior advisor to Freitas and Wittich, with a Virtual Race Control Room set to be created to aid the race directors in their decision making – similar to the Video Assistant Referee (VAR) system in football.
Horner welcomed the changes in structure that have been made to the sport, but still feels the public pressure to dismiss Masi of his duties was "not right".
"It's a difficult one," Horner told talkSPORT Breakfast. "It's the FIA's business. I think it is harsh, I think he was in a very difficult position last year.
"We felt a lot of the decisions went against us last year.
"When you look at what he has at his disposal in terms of resource, compared to what the teams have, it's such a massive difference.
"It's good to hear they are bringing in things like the VAR equivalent and one of the most experienced guys in Herbie Blash.
"I just think there was so much pressure put on the removal of Michael and that's not right. That's my personal feeling."
Verstappen pitted for fresh tyres in the late Safety Car period in Abu Dhabi, leaving Hamilton as easy pickings on the final racing lap on hard tyres that had reached the end of their usable life.
Hamilton himself said he doesn't blame Verstappen for taking the opportunity in front of him, but some of the Mercedes driver's most vocal fans on social media have called for the result to somehow be overturned – despite the team dropping their appeal into the race's outcome just three days after the chequered flag had fallen.
But Horner thinks Mercedes turned down the chance to bring their driver in for fresh tyres himself, although the Silver Arrows themselves felt that would have cost Hamilton track position.
However, this should all now be left in the past, according to the Red Bull boss.
"It's done. He didn't actually do anything wrong in accordance with the rules," Horner opined. "It's a bit of a smokescreen as when you look back at the race, Mercedes had two opportunities to pit.
"There was a Virtual Safety Car and then there was a Safety Car. The driver was asking to pit on both occasions and they left him out.
"That's what exposed him at the end of the race. Tactically we got it right and it's those small margins."
PlanetF1 Verdict
Horner delivers verdict on Masi exit
Christian Horner has had his say on Michael Masi's removal.