Horner launches scathing attack on Hamilton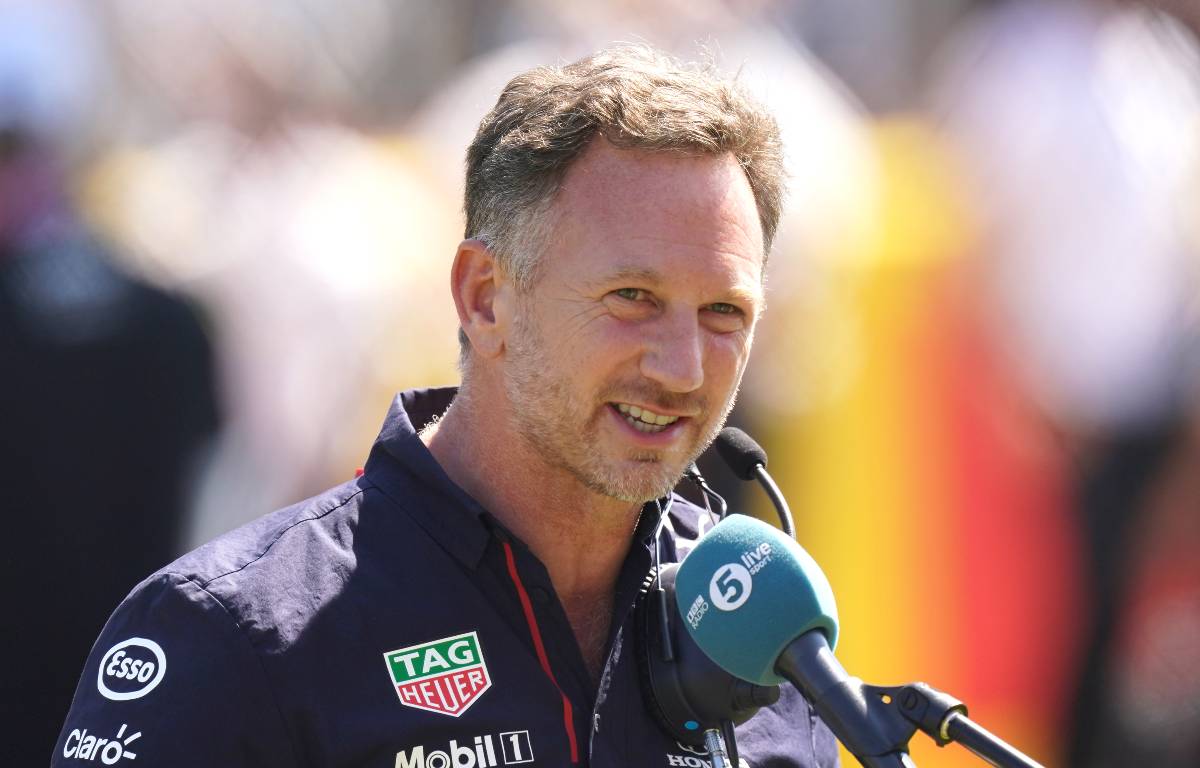 Christian Horner launched a withering attack on Lewis Hamilton after the British Grand Prix opening-lap incident that sent Max Verstappen to hospital.
In what was a probably inevitable on-track clash between the two World Championship rivals, Hamilton went for a move up the inside of Verstappen at Copse, the two cars clipped wheels and the Red Bull hurtled into the barrier at high speed.
Initially motionless in the cockpit, Verstappen eventually clambered from the wreckage clearly shaken as the Silverstone contest was swiftly red-flagged.
For Red Bull, it became the worst day they could imagine without a driver being seriously hurt. Hamilton, given a 10-second penalty for the collision, ultimately chased down Charles Leclerc to win his home grand prix and cut Verstappen's lead in the Drivers' standings to eight points.
With Valtteri Bottas third and Sergio Perez only 16th, Red Bull's advantage in the Constructors' Championship has been slashed to just four.
Emotions were understandably running high after the race and Horner, the Red Bull team principal, did not hold back in a scathing assessment of Hamilton's part in the lap one incident.
The moment of impact between Hamilton and Verstappen 👀#BritishGP 🇬🇧 #F1 pic.twitter.com/kxbV5xPYPt

— Formula 1 (@F1) July 18, 2021
Red Bull merchandise is available to purchase now via the official Formula 1 store
"It shouldn't be like that, to be honest with you," Horner told Sky F1. "Max has incurred a 51G accident. Lewis Hamilton is an eight-time World Champion (seven Drivers') and he shouldn't be making manoeuvres like that. It's unacceptable.
"He's put a driver…thank goodness the biggest result for us is he was uninjured. He's had to go to hospital for precautionary checks after a 51G accident, so I hope Lewis is very happy with himself.
"He stuck a wheel up the inside in a corner that you just know you don't do that. You just don't stick a wheel up the inside at Copse in that corner in that circumstance. He was nowhere near ahead, it was contact left front to right rear and the speed they're travelling at, it's one of the fastest corners in the championship.
"Lewis has more than enough experience to know that is unacceptable. I'm just very disappointed that a driver of his calibre should make such a move as that.
"It's dangerous, it looked desperate and he's put a competitor, thank goodness uninjured, in hospital getting himself checked out.
"I don't care what Lewis says, have a look on your own analysis, draw your own comparison. For me, that's a hollow victory."
Red Bull driver chief Helmut Marko had initially called for Hamilton to be suspended for one race and regarding the 10-second time penalty, which was eventually rendered irrelevant by the Mercedes driver's recovery, Horner said: "It wasn't much of a penalty really, was it?"
On Verstappen's condition, he added: "He was conscious throughout, he's very heavily winded. It's a hell of a shunt, probably the biggest of his career and totally unnecessary. Thankfully he got out of the car unaided. He's battered and bruised."