Honda left 'emotional' after 'breaking their own records'
Christian Horner has said it was an "emotional" time for Honda in 2021, as they enjoyed a sensational final year in Formula 1.
The famous McLaren-Honda partnership in the 1980s and early '90s was one of the most successful in the sport's history, and Max Verstappen's Drivers' title saw Honda's name back on a title-winning car for the first time since Ayrton Senna managed it in 1991.
Even though McLaren took 15 out of 16 pole positions with Honda power in 1988, Verstappen overtook Senna to take the most wins by an individual driver in a season using a Honda engine in 2021, with 10 to his name.
Horner was discussing the season with Verstappen in a video of them walking around the Red Bull factory, and the team principal was full of praise for how the engine manufacturer helped them on their way in 2021.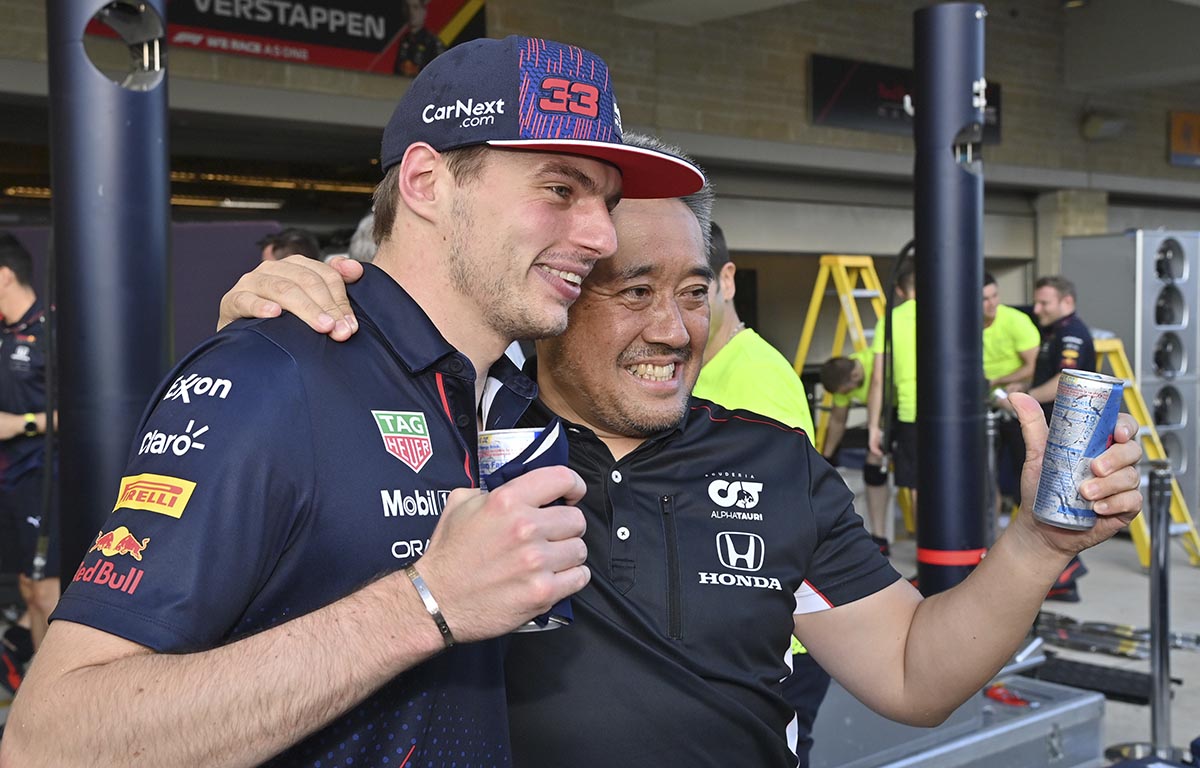 "That's been incredible this year," Horner said while stood in front of Honda's power unit. "They've done an amazing job this year, and without that crash at Silverstone we'd have gone through the year with three engines.
"For them, it was so emotional because they kept breaking their own records. The Senna records, the pole positions, the podiums, the wins and now the championship.
"For you to be on that list of champions is hugely proud for them. It's just a shame [they're leaving], maybe they'll be back."
Verstappen and Horner went on to look at the sea of orange at Zandvoort for the World Champion's home race, seeing images of the partisan crowd which were backing the Red Bull driver every step of the way.
Like much of the season, Verstappen was locked in a tight battle with Lewis Hamilton for the majority of the race but he won out in the end.
Horner praised his driver's mental strength on a weekend where he was widely expected to win, and likened the experience to being on a night out for three days in a row.
"Looking back at it now, these were amazing scenes," said Verstappen. "But I think also at the time all these fans were expecting me to win, but at the time it was so close, the battle."
Horner added: "It was like being in a nightclub for three days with a hundred thousand pissed Dutch people every single day.
"I just remember looking at you on the grid and thinking the noise was so intense, and I just saw you in your own zone. I thought, 'how has he managed to shut all this out?'
"You were so in control that day. It was an incredible atmosphere and an incredible result – a big race for you to win."
Max's title the 'karma Red Bull deserved'
Alex Albon believes Max Verstappen's title is the "karma" Red Bull deserved.