Christian Horner left surprised by 'incredible' FIA entry bill for 2023 season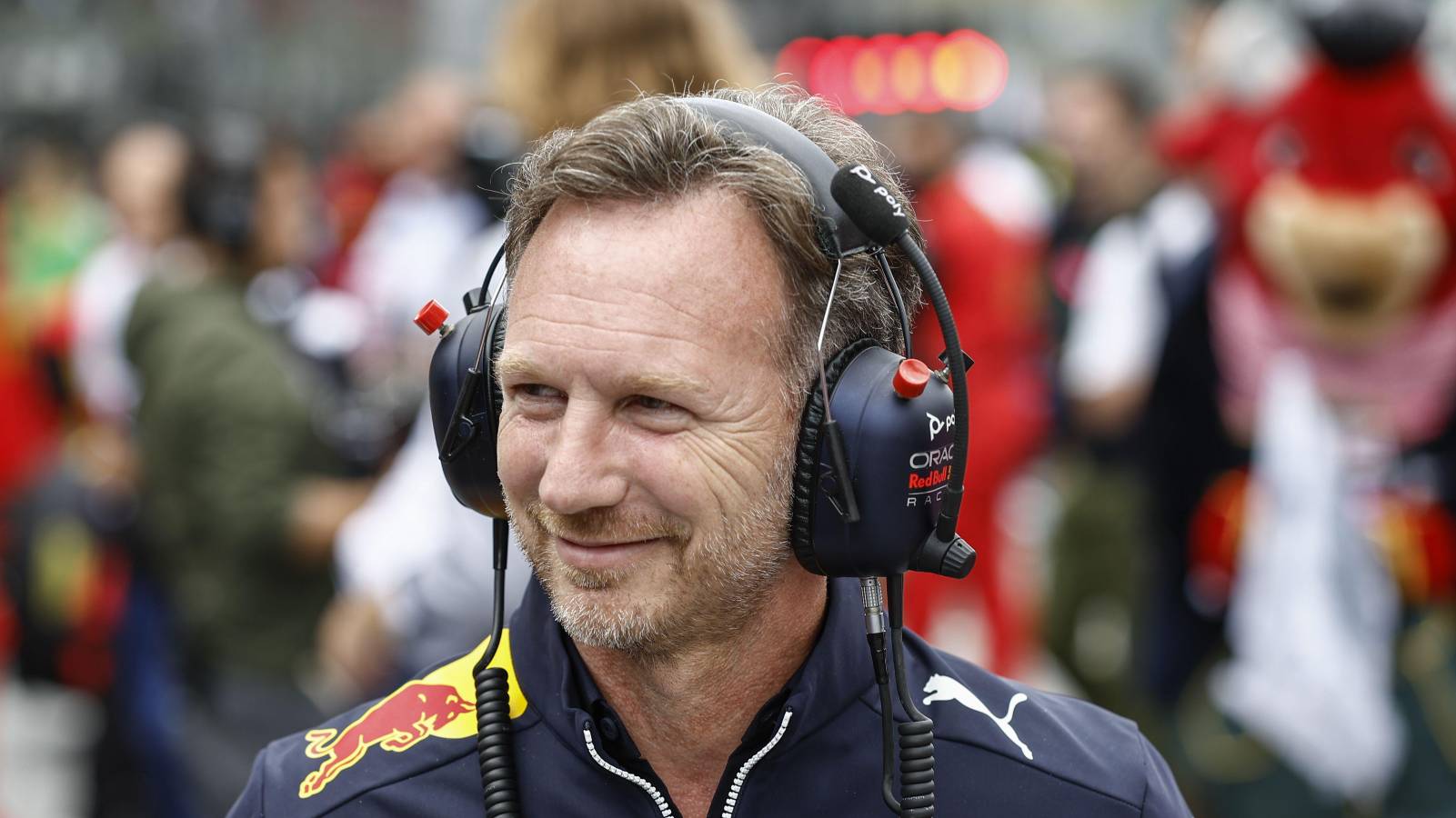 Christian Horner smiled when speaking about the amount of money Red Bull have to pay the FIA in entry fees for 2023, with the successes of 2022 resulting in a hefty price to race next year.
Every team was required to pay a basic $577,278 entry fee to the FIA to race in Formula 1 in 2022, as well as an additional $6926 for every point they scored, as was the case for Constructors' Champions, Mercedes – with other competitors paying around $1200 less per point.
This added up to an entry fee of just over $4.8million for Mercedes for 2022, with Red Bull having paid around $3.95million for their own points haul.
But given Red Bull's whopping 759-point haul in the Constructors' standings this time around, based on the 2022 FIA Sporting Regulations, this would have seen them pay more than $5.83million to race in Formula 1 next season – though that figure could end up closer to the $6million mark, should the price inflate for next year.
Max Verstappen and Sergio Perez notched 17 race victories from 22 races between them, 15 of which going to eventual runaway World Champion Verstappen, with Red Bull proving to be the dominant force in Formula 1 on race days.
Speaking at the FIA's Prize Giving ceremony in Bologna, sat next to Verstappen, Perez and FIA president Mohammed Ben Sulayem, the Red Bull team boss was left to sign off an added expense in the week, which turned out larger than expected.
"I mean, it's very, very special," Horner said of the season as a whole.
"These two guys have been truly amazing this year, I mean, particularly Max has had that outstanding season.
"I think the effort that's gone in behind the scenes, the biggest regulation change in in 40 years, and the whole team in Milton Keynes just rose to that challenge magnificently.
"And to have achieved those 17 race wins, two sprint race victories out of the three, five 1-2 finishes, 759 points.
"I didn't realise how much we had to pay the FIA for the points, got the bill the other day – it was incredible," he joked.
"So it's been incredible and so for the first time to pick up the trophy from Mohammed, I picked the first trophy up from Jean Todt in his first year of his presidency, so it's fantastic to be picking the trophy up tonight from our new president."
Read more: Charles Leclerc quizzed on Frederic Vasseur Ferrari team boss rumours