Horner suggests Hamilton was 'messing around for DRS'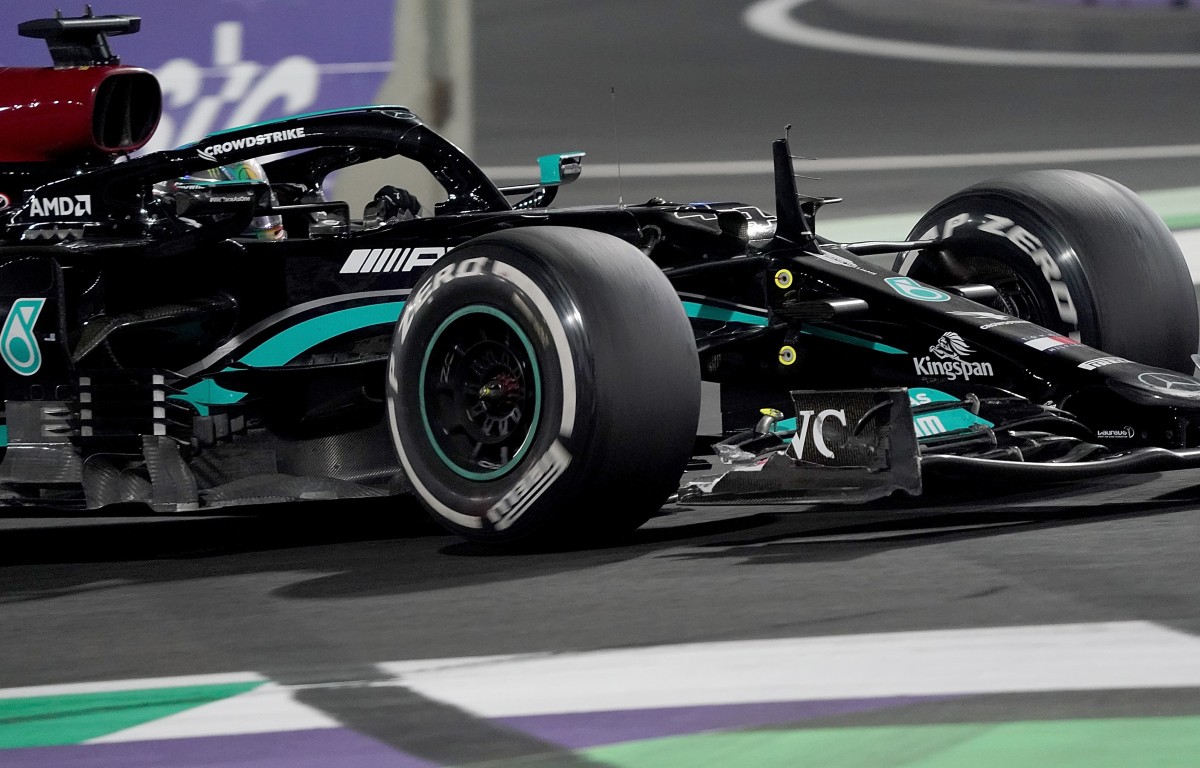 Red Bull boss Christian Horner felt Lewis Hamilton was trying to get DRS when he collided with Max Verstappen in Saudi Arabia.
As Verstappen slowed down on the straight to allow title rival Hamilton into the lead, under instruction from his team to avert a penalty, Hamilton also slowed, seemingly confused, and drove into the back of Verstappen.
Hamilton suffered front wing damage, initially accusing Verstappen of brake-testing him, although Horner was confused as to why the Briton had slowed rather than passed his driver.
To Horner's mind, it was perhaps because Hamilton wanted DRS down the straight to defend the lead he would inherit.
"The incident where Lewis has driven up the back of Max, they will go and explain in front of the stewards," Horner told Sky F1.
"But Max was trying to give the place up. We informed race control we would give the place up and he lifted off – you can hear, I think, Lewis has actually lifted off.
"I don't know whether he's messing around for the DRS line but it was clear we were giving the place up."
Mercedes, and Hamilton also, complained of not being aware of Red Bull and Verstappen's plan to yield, leading to the confusion and then the collision.
But asked about that, Horner again returned to his DRS theory.
"It's weird though because Lewis is slowing down behind him, it sounds like he's lifted off, so it's like he didn't want to pass him there because of the DRS," said Horner in response to Mercedes' version of events.
"Very, very frustrating. Very annoying."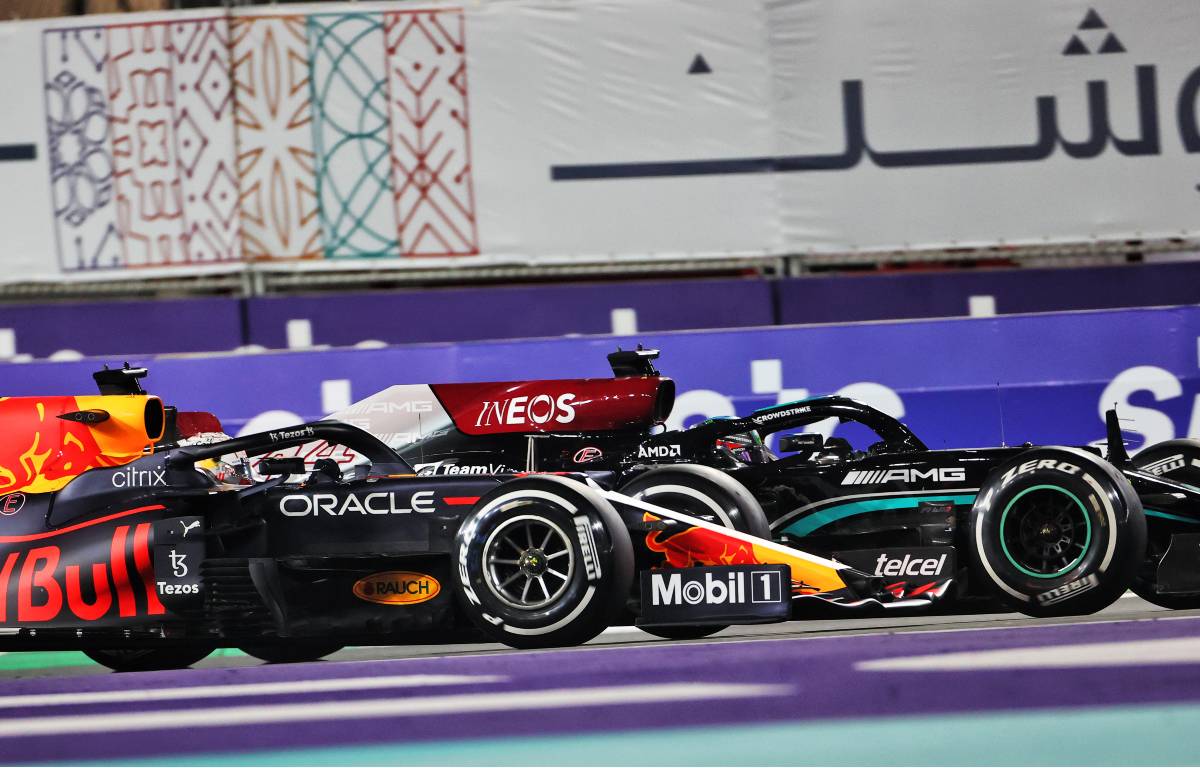 Verstappen later received a 10-second time penalty for causing this collision, which did not impact his P2 finishing position.
But as well as that incident, Verstappen also received a five-second time penalty in-race for leaving the track and gaining an advantage at Turn 1, again in combat with Hamilton over the lead.
And that was a decision which Horner felt was harsh on his team and driver.
"That was a race that was very difficult to manage. I think Race Control struggled with it as well with the amount of debris and Virtual Safety Cars, restarts, Safety Cars," he explained.
"I think we feel hard done by with the five-second penalty, Lewis has got overspeed and they have both gone wide, they have both gone off the circuit, both gone in hard.
"This is one of the things we've been going on about of 'let them race'. Does that warrant a five-second penalty? For me, I thought it was on the harsh side."
Verstappen ultimately did let Hamilton through into the lead later in the race, allowing the Briton to pull away as Verstappen struggled with his tyres.
But having impressed Horner with his driving in the opening sector, the Red Bull team principal was not comfortable with the idea Verstappen would have been overtaken by Hamilton anyway.
"The first sector is down to the driver, and the next two sectors are engine-dominated," responded Horner to that theory.
"So anyone can drive easy down the straight bits, and I think what Max was able to do through the demands of Sector 1 was truly impressive.
"And it was our only chance of staying ahead, if you look at the difference in performance around the lap. It was remarkable what he was able to do.
"Mercedes had an amazing car today and I think the reality was they were just that bit quicker."
Asked if Verstappen could have held on to the end on his ailing medium tyres, Horner replied: "We need to see how much damage we've picked up at the back of the car because it was a big old whack in the diffuser.
"And then we saw some cuts on the tyre in the last two or three laps so we just wanted to bring it home, not take any risks.
"There had been enough action up to that point to think it's not worth a puncture."
Does Hamilton have the mental advantage?
Now that Lewis Hamilton is level on points, does he have the mental advantage ahead of the Abu Dhabi GP?