Horner: Hamilton hasn't forgotten how to drive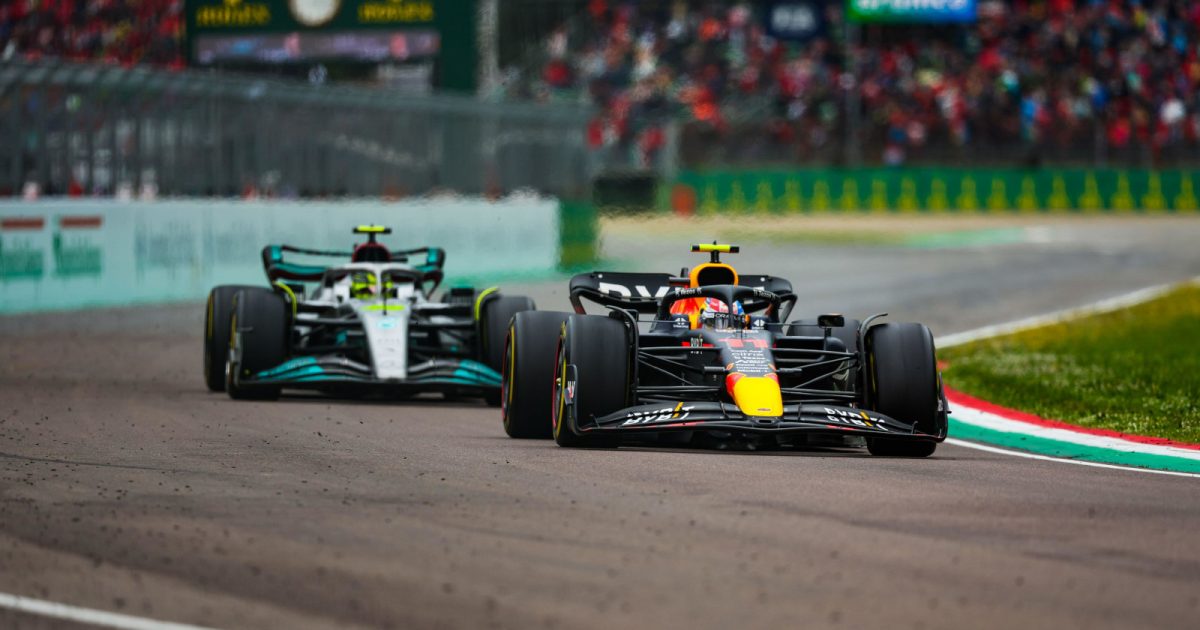 Christian Horner is adamant Lewis Hamilton will "become a factor" as this season progresses as he has not "forgotten how to drive".
While Red Bull raced to a 1-2 result at the Emilia Romagna Grand Prix, Max Verstappen taking the victory ahead of Sergio Perez, Hamilton failed to score a single point as he was down in 13th place.
It was a wretched weekend for the seven-time World Champion who only managed to scrape through into Q2 by 0.004s.
That was his pace for the weekend, the Mercedes driver unable to get any speed out of his porpoising W13 in what Toto Wolff has called a "low" for the car, not the driver.
Horner agrees, adamant Hamilton can still race up there with the best.
"He obviously had a horrible weekend but he is still an eight-time World Champion… seven-time! I forgot Nico Rosberg won," he said as per GPFans.
"He hasn't forgotten how to drive in the last four races so at some point they will sort their issues out and he will become a factor."
IT'S REALLY HARD TO SEE
VERSTAPPEN LAPPED OVER HAMILTON!!#IMOLAGP #f1 #Hamilton pic.twitter.com/NdmiLVUSd6

— Naresh (@NareshKarubukta) April 24, 2022
Aside from finishing 13th while his team-mate George Russell raced his way to fourth place, perhaps the lowest point of his weekend was that Hamilton was lapped by Verstappen.
Last season he was fighting the Red Bull driver for grand prix wins and the World title, but at Imola his car was so woefully off the pace that he saw the blue flags to let the Dutchman go by.
Horner is not crowing about.
"I think Lewis didn't have a great weekend but we are very much focused on our race and trying to extract the maximum points," he said.
"It was obviously one of those things.
"At that point, we were looking at the clouds, was the rain going to come in the last part of the race or not, we were more focused on that."
Neither was Verstappen, the 2021 World Champion making it clear that he doesn't get any pleasure lapping his former title rival.
"I mean, they've been slow all year so it's not really a surprise or I feel happy lapping Lewis compared to anyone else.
"But it is what it is."
As for Hamilton, he was also asked how he felt watching the Red Bull driver go by.
"This shows how wrong we've got it," he simply said.
Russell shines, Hamilton struggles at Imola
George Russell was able to get a good result on Sunday, while Lewis Hamilton continued to struggle with the Mercedes car.