Max Verstappen may not always get it right with his choice of words but Christian Horner feels at least his driver is "totally honest".
As one of the top drivers in Formula 1, and one that is known for speaking his mind, Verstappen's radio messages are often broadcast – some more encouraging than others.
Earlier this year at the Spanish Grand Prix he had a go at Red Bull over his strategy, telling the team "do you want me to repeat it again? This ******* tyre is dead."
Later informed about race leader Lewis Hamilton's strategy, he said "how about we just focus on our race first instead of looking to Lewis?"
It is not the first time and won't be the last that Verstappen has voiced his thoughts unfiltered and unapologetically.
Horner says he appreciates that.
"He's totally honest. He doesn't stand for any bulls**t," the Red Bull team boss told F1.com.
But while that has brought him a lot of fans, people appreciating that he's not a PR man, it has at times landed him in hot water.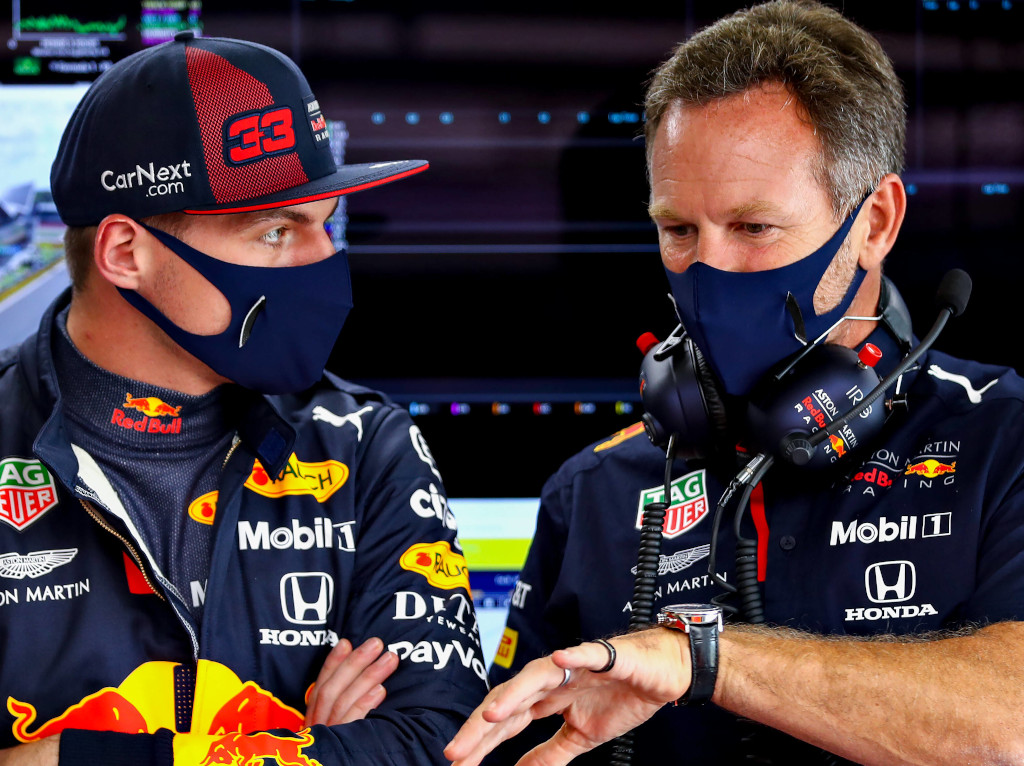 Get your hands on the official Red Bull 2020 collection via the Formula 1 store
Colliding with Lance Stroll during second practice at the Portuguese Grand Prix, Verstappen let rip at his Racing Point rival.
Calling him a "retard" and a "Mongol", the Mongolian government questioned Formula 1's 'We Race as One' initiative after the sport failed to take action against the Dutchman for the racial slur.
While initially unapologetic for his choices of words, he did later admit it was not right.
"I never intended to offend anyone, that's never what I wanted," said Verstappen during the Red Bull team press conference on the eve of the Emilia Romagna Grand Prix weekend at Imola.
"It happened in the heat of the moment. When you're driving at such speeds, things like that can happen.
"I don't say the words I chose were the right ones. I also know they are not correct."
Follow us on Twitter @Planet_F1 and like our Facebook page.