Christian Horner speaks out on messages from 'demanding customer' Max Verstappen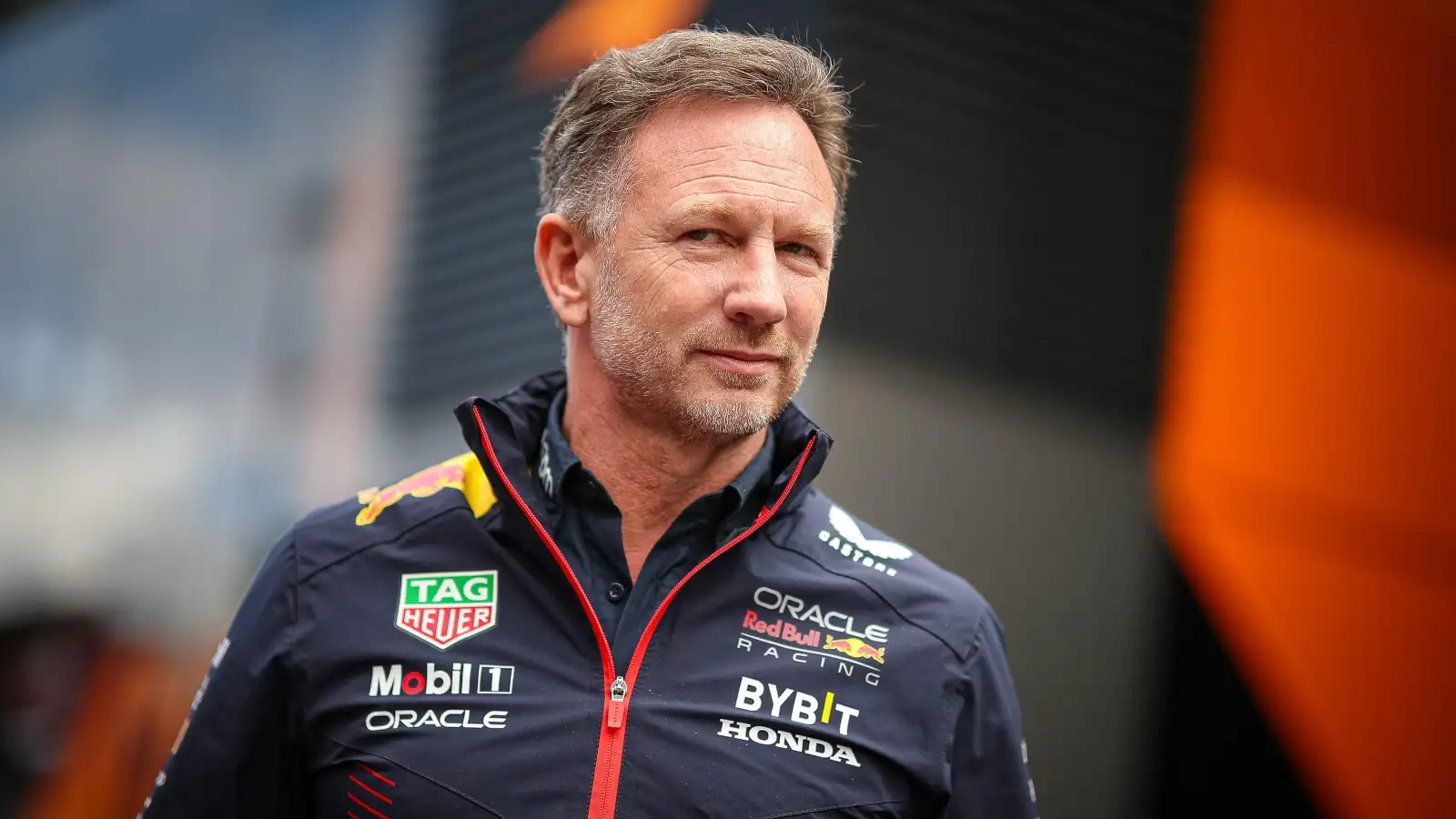 Christian Horner has praised Max Verstappen's race engineer for keeping a lid on the "demanding customer."
The relationship between Verstappen and race engineer Gianpiero 'GP' Lambiase was put under the microscope in Spa with the Dutchman seemingly increasingly agitated over the team radio.
During Sunday's race, Verstappen demanded to know the strategy of team-mate and then-race leader Sergio Perez before sarcastically answering an inquiry in regards to tyres and the upcoming weather.
Later on in the race and with his win all but assured, Verstappen asked if he should pit again just to give the mechanics some practice before his suggestion was turned down.
The messages came two days after Verstappen had fumed at the team's strategy during qualifying with the Dutchman just narrowly scraping through into Q3 before going on to get pole.
Christian Horner, though, has defended the relationship, suggesting the two were the perfect partnership and one that had been formed over years working together.
"GP and Max have been together since the first race that Max stepped into the car," Horner told media including PlanetF1.com.
"Max is a demanding customer and you've got to be a strong character to deal with that.
"GP, he's our Jason Statham equivalent, they certainly look alike, and he deals with him firmly but fairly.
"There's a great respect between the two of them and that comes out of a mutual trust that you must have between an engineer and the only problem is that conversation between the two of them has 200 million people listening.
"There's a great bond between the two of them and a great trust between the two."
Horner said he believed many would "crumble" under the pressure of Verstappen but that the two were also not ones to hold a grudge.
"GP is in contact with me on the wall but the main communication is with the driver and the engineer, there's that respect.
"You've got to have strength of character, because he is one tough customer and many race engineers would crumble under that pressure.
"Max is the kind of character that will go red very quickly and it'll come down very quickly."
Read next: Max Verstappen's streak continues as McLaren's fears come true