Horner: 'Nobody can take title away from Max'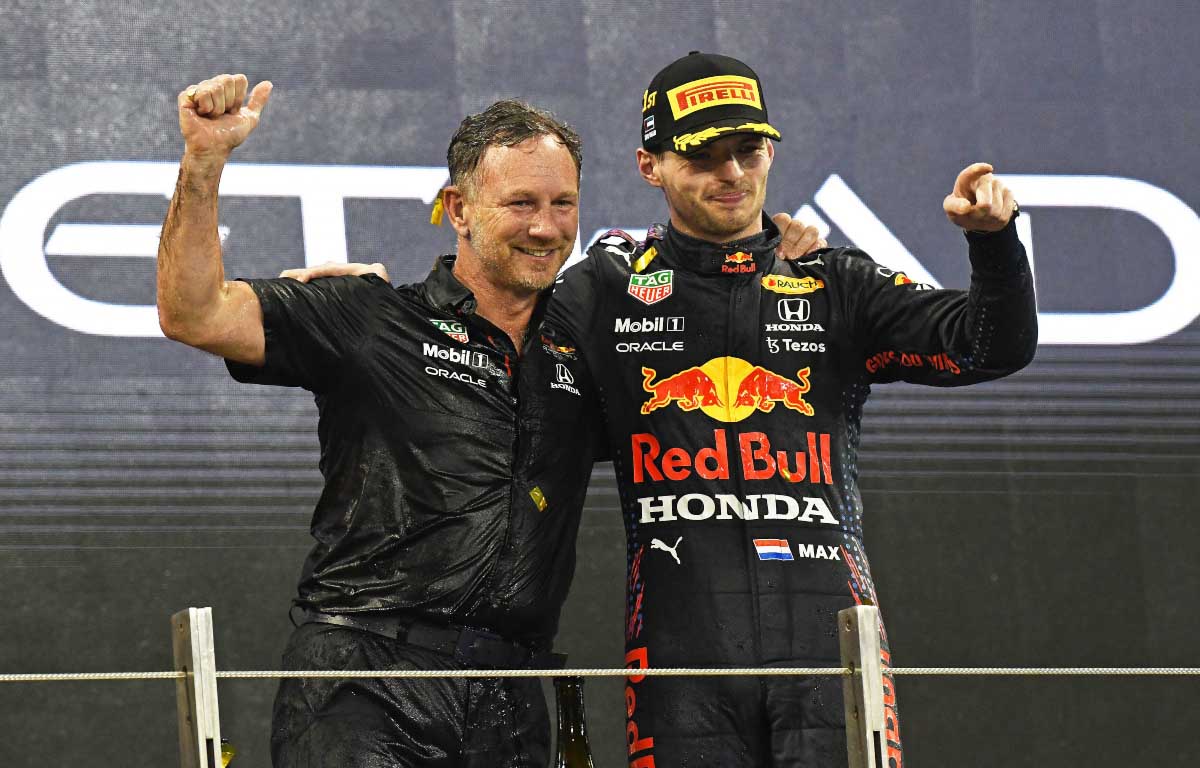 Christian Horner was convinced the stewards had come to the right verdict in dismissing Mercedes' appeals in Abu Dhabi, confirming Max Verstappen as World Champion.
Mercedes had lodged two protests against the results of the title-deciding race in Abu Dhabi, airing grievances about selected lapped cars being allowed to overtake the late Safety Car in the race which allowed Verstappen to close up to Lewis Hamilton for the final lap.
The Dutchman passed Hamilton on track on fresher tyres to take the lead in the most dramatic circumstances, and became World Champion for the first time by beating the seven-time title-holder.
In the immediate moments after the verdict was confirmed, Horner spoke to reporters about his delight at the outcome of their discussions.
"Disappointed we had to go through that, but it's been an amazing year. We are very, very proud of Max, I'm incredibly proud of the whole team," the Red Bull team boss told Sky Sports News when the announcement was made.
Formula 1 has a new WORLD CHAMPION! 👑 #GivesYouWings pic.twitter.com/iNWJEkZRbH

— Red Bull Racing Honda (@redbullracing) December 12, 2021
"He's the World Champion, he's a deserving World Champion…well, nobody can take that away from him."
Mercedes have the option to appeal the stewards' verdict, but Horner was full of praise for his Red Bull staff members who made the title victory possible for his driver.
"I think they have been the outstanding team, they have done their job this year. Max has driven with heart, with passion, with determination. He's had bad luck and he got a little bit lucky with the Safety Car tonight, but he had to make it pay.
"We didn't want it to end and take it to the stewards' room and they have come to the right decision. We wanted to let it race – that's what we've talked about for years.
"Niki Lauda started the concept of 'let them race', that's what he did… [Verstappen] is a worthy champion and we are very proud of him."
Verstappen himself had a brief moment with reporters after an embrace with Horner, saying "it was a very stressful day in general" and that he would "have a tiny drink" to celebrate his first World title.
Mercedes team principal Toto Wolff had fumed over the radio to FIA race director Michael Masi, clearly unhappy at the decision to bring in the Safety Car for the final lap of the race.
Mercedes have now lodged their intention to appeal both decisions made by the FIA to try and take the matter to a higher court for their consideration.