Horner: Mercedes 'bullying' led to Masi exit
Red Bull principal Christian Horner pointed the finger at rival Mercedes for Michael Masi's exit from the race director role.
Masi's future proved a major talking point throughout the off-season, following the controversial decision-making in the closing stages of the 2021 Abu Dhabi Grand Prix.
Mercedes and Lewis Hamilton felt that the Drivers' title had been unjustly taken away, with Mercedes team boss Toto Wolff pressing for changes to be made by the FIA.
Ultimately a new structure was put in place, one which no longer has Masi as race director, which Horner believes is unfair.
"Was it right to fire him based on pressure that was placed on him from a rival team? That for me was wrong," Horner told BBC Sport.
"That's tantamount to bullying. It's passively aggressive.
"Yes, Michael did make mistakes and it was frustrating, but you have to look at the role that he was in and the tools that he had at his disposal.
"You can't just place the blame on Michael. It's unfair to do that.
"We were on the receiving end of many of Michael's errors, but he is in a high-pressure role in a high-pressure sport."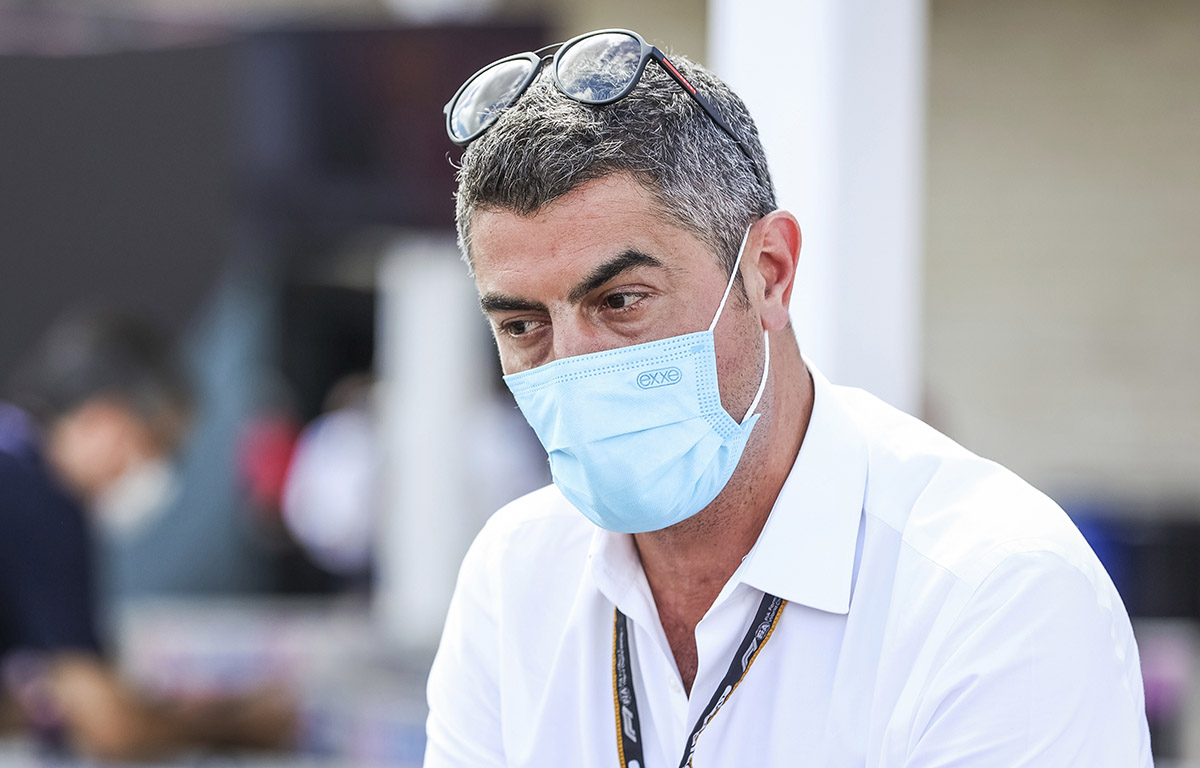 Thanks to the broadcasting of team-to-Race Control messages in 2021, both Red Bull and Mercedes also brought plenty of attention to themselves for how they lobbied Masi during those closing stages in Abu Dhabi.
The broadcasting of these communications is going to be stopped for 2022, a move which Horner does not agree with.
But as for the Abu Dhabi exchanges, he once again felt that Mercedes were the main culprit in that.
"You've got to report the facts," Horner stated.
"Who was the first to call Michael? It wasn't me. I'm only responding to the pressure being applied on him that I can hear in my ear from a rival team. It's my job as the principal of the team that I represent to defend it.
"I think it was probably less than the pressure that our rivals were pushing on to not have a Safety Car. Or to back-track a lap. Or not to have a Virtual Safety Car, or for the Virtual Safety Car to go into a full Safety Car."
Horner revealed previously that he had messaged Masi after the FIA decided to relieve him of the race director role, while also expressing disappointment in the fact that only Red Bull out of the 10 teams spoke in support of Masi.
Meanwhile, the backlash which Masi encountered online was severe, with Horner branding that "unforgivable".
"What is unforgivable is the trolling, the abuse online, the death threats that he and his family had. That absolutely cannot be condoned in any way," said Horner.
"That has nothing to do with the sport. It's just out-and-out bullying and I would not accept that in any way within our organisation.
"That's why I spoke up for Michael because I felt that he had not had any support. He had not had any backing. That he'd been hung out to dry and that there was this concerted campaign that was very passive-aggressively focused against him.
"I will always stand up for someone who is being bullied. Bullying is not acceptable."