Horner: Mercedes might be getting complacent
Christian Horner has suggested Mercedes' rules blunder in the Russian Grand Prix may indicate they are becoming complacent as a result of their continuous success.
For the second time in three races, Lewis Hamilton was cost a potential victory by not adhering to the regulations. At Sochi, he made two practice starts in the wrong place on his way to the grid, received a 10-second penalty and finished third to team-mate Valtteri Bottas.
It came in the same month that the World Champion had also missed out on an Italian Grand Prix triumph at Monza where, seemingly coasting to a win, he entered the pits when the red light was on to deter cars from doing so and was also penalised, ending the race in P7.
In Russia, Mercedes admitted they had wrongly instructed Hamilton that he was allowed to perform the practice starts where he did.
Get your hands on the official Red Bull 2020 collection via the Formula 1 store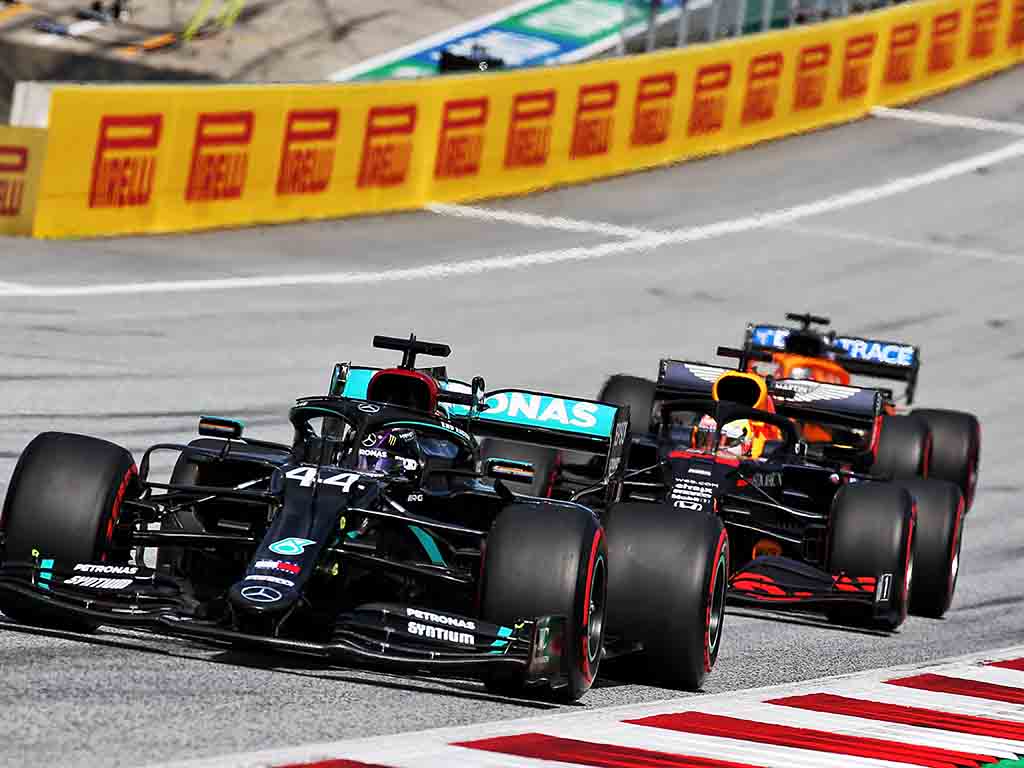 That, according to Horner, team principal of Mercedes' closest rivals Red Bull, shows F1's dominant constructor are not infallible and he believes it is an area that can be exploited if his drivers Max Verstappen and Alex Albon can be provided with a faster car.
"That's why we desperately would like to get a car to challenge them, because I think operationally we have a very strong team," said Horner – who saw Verstappen split the Mercedes drivers with second place in Sochi – quoted by Autosport.
"We demonstrated that again by having the fastest pit-stop and if we didn't break the [overall] record, we were certainly very, very close to it (both of Red Bull's stops were under two seconds).
"They [Mercedes] obviously have had some issues and when you're constantly at the front, it's easier sometimes to be the challenger team.
"Sometimes complacency can slip in when you've had such a period of dominance."
However, Horner is realistic in being aware that the stable regulations for next year will make it difficult for Red Bull to challenge Mercedes for their titles in 2021, instead targeting the following season when it's all change on the rules front.
"I think 2022 is the big opportunity," he said. "I think 2021, when you consider the DNA of these cars is carried over, then there are a lot of carry-over parts.
"But that doesn't mean to say we can't unlock more potentially from our car and develop the car effectively. I think we can close that gap."
Follow us on Twitter @Planet_F1 and like our Facebook page