Merc, Red Bull had £1m High Court recruitment battle
Christian Horner believes a seven-figure High Court case over Red Bull Powertrains recruitment has impacted Mercedes' engine performance.
Red Bull Powertrains was founded last year after Honda had announced they would leave Formula 1 at the end of the 2021 season.
In doing so, Red Bull set about an aggressive recruitment campaign and began luring staff from Mercedes' engine headquarters in Brixworth, around 30 miles from their own Milton Keynes base.
Team advisor Helmut Marko said around 50 people had left Mercedes to join Red Bull including Ben Hodgkinson, who was head of mechanical engineering at the Brixworth operation and is due to join Red Bull in May.
The matter ended up at the High Court and, according to Horner, the fact it did, and how much it had cost, showed just how concerned Mercedes were – despite Toto Wolff having insisted he would lose no sleep over it.
In an interview with The Telegraph, Horner said: "I mean, we've spent a million quid in the High Court fighting for a couple of them. You don't do that for the ones you want to lose. That (£1million) is what it would have cost them (Mercedes).
"You're not telling me you take out the head of mechanical design, the head of their energy recovery system, the head of manufacturing…that that doesn't have an effect?"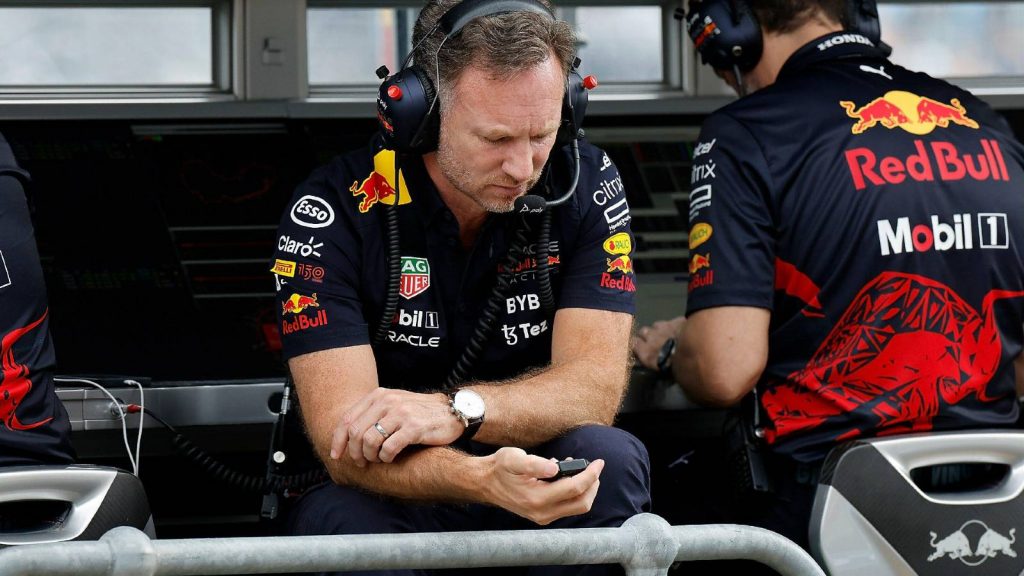 Mercedes' engine performance has been questioned this season as the team themselves have fallen off the pace being set by Ferrari and Red Bull, while their customer outfits Aston Martin, Williams and McLaren are also below par compared to 2021.
Horner also made reference to Andy Cowell, who left as managing director of Mercedes AMG High Performance Powertrains in the summer of 2020 to exit F1 completely.
"That has to have an effect," added the Red Bull team principal. "Already last year it was starting to have an impact. They [Mercedes' engines] weren't as competitive as they had been in previous years."
Nevertheless, Horner is refusing to write off Mercedes being a force this season despite their disappointing start, not yet having contended for a race victory.
Asked if he thought last year's big rivals were done for the year, he said: "No, I don't actually. I think once they have unlocked that car's potential they will be there or thereabouts.
"I don't think they will leapfrog everybody but I think they will move into the bracket of 'competitive'."
On whether that would be as competitive as Red Bull and Ferrari, he added: "I think so. I don't have enough data or knowledge of their car to know what's wrong with it. But clearly they have the resources to put it right.
"And I don't think you can write them off. It would be foolish to do so as a nine-time World Champion or whatever they are (eight). There's still time."
Mercedes getting to grips with issues
Mercedes are slowly getting on top of their porpoising problems.