'Maybe Mercedes will need an engine from us'
Christian Horner says Red Bull must make Toto Wolff and Mercedes regret not supplying engines to them.
Red Bull's future plans were thrown into disarray when Honda announced they were pulling out of the sport at the end of the 2021 campaign.
Their obvious option was to become a customer team again but with none of the three manufacturers keen on supplying them, they ultimately decided to form Red Bull Powertrains, their own power-unit division.
Horner believes it was the best possible solution for the team and is keen to make his Mercedes counterpart, Wolff, regret his decision not to give them Mercedes engines.
"We need a competitive engine and this is the best route," he told Autocar.co.uk.
"Mercedes wouldn't supply one and Renault didn't want to supply one, so it didn't leave us with a lot of choice.
"We've got to get on with it and make Toto rue that decision. Maybe one day he will need an engine from us!"
Check all the latest 2021 teamwear via the official Formula 1 store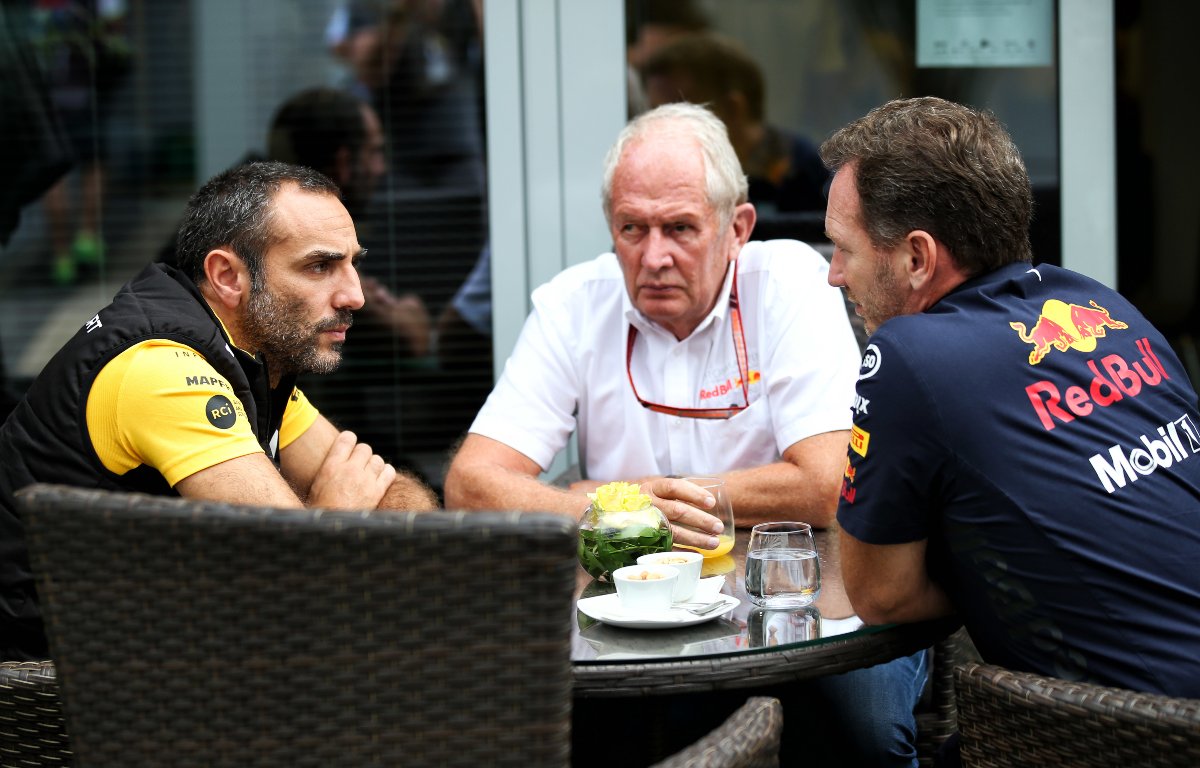 Before working with Honda, Red Bull were supplied by Renault and while that partnership produced four consecutive title doubles, the relationship between the two parties was strained to say the least by the end of it, with Horner and Cyril Abiteboul often clashing.
Horner and co had no such issues with Honda, being more than just a customer team as the Japanese manufacturer only worked with them and AlphaTauri.
The Red Bull team principal says that made the team keener to go their own way rather than be a customer to someone else again.
"Circumstances have prevailed that forced us into a decision of whether to go back into a world of customer engines, having enjoyed a great relationship with Honda for the past couple of years," he added.
"Having sampled what that [manufacturer partnership] feels like and what it's capable of, it left a question – do we go back to being a customer and the compromise that imposes?
"Or do we take this opportunity to fully integrate the power unit into the technical team, on-site in Milton Keynes, and become the only team other than Ferrari to have everything under one roof?
"It was a hell of a ballsy decision to go for it, but that's Red Bull."
Follow us on Twitter @Planet_F1, like our Facebook page and join us on Instagram!