It is "obvious" that Mercedes is favouring Lewis Hamilton over Valtteri Bottas in this year's championship, that's according to Christian Horner.
Seven races into this season and Hamilton is marching towards a record-equalling seventh Drivers' Championship with 157 points to Bottas' 107. The duo being separated by Red Bull's Max Verstappen in the standings.
Should Hamilton win this weekend's Italian Grand Prix, the Brit will sit just one behind Michael Schumacher's record for the most Formula 1 grand prix wins.
The Brit's run of success this season includes five wins in seven races whereas Bottas only has one on the board, having taken the chequered flag at the season-opening Austrian GP.
Since then it has been all Hamilton while Bottas has been left to question his race strategies, both at the 70th Anniversary GP and the Spanish race, while last time out at the Belgian Grand Prix he asked for extra horse power to attack Hamilton for the lead only to be told no.
Bottas: "We have one push, no?"
Engineer: "We do but we agreed not to use it against each other."
Bottas: "I never heard that."
Rival team boss Horner says not only is it evident that Mercedes is favouring Hamilton, but that Bottas "hasn't got a chance".
"It's obvious that Mercedes favours Lewis," the Briton told ESPN. "You see it on strategy, the positioning of the cars and so on.
"Why wouldn't they have put Bottas on a two-stop, for example, in Spa?
"That would have given him the opportunity to win the race.
"The problem is that everything is geared towards Lewis this year on his record-equaling campaign.
"The reality for Valtteri is that unless he qualifies ahead, he hasn't got a chance."
Get your hands on the official Red Bull 2020 collection via the Formula 1 store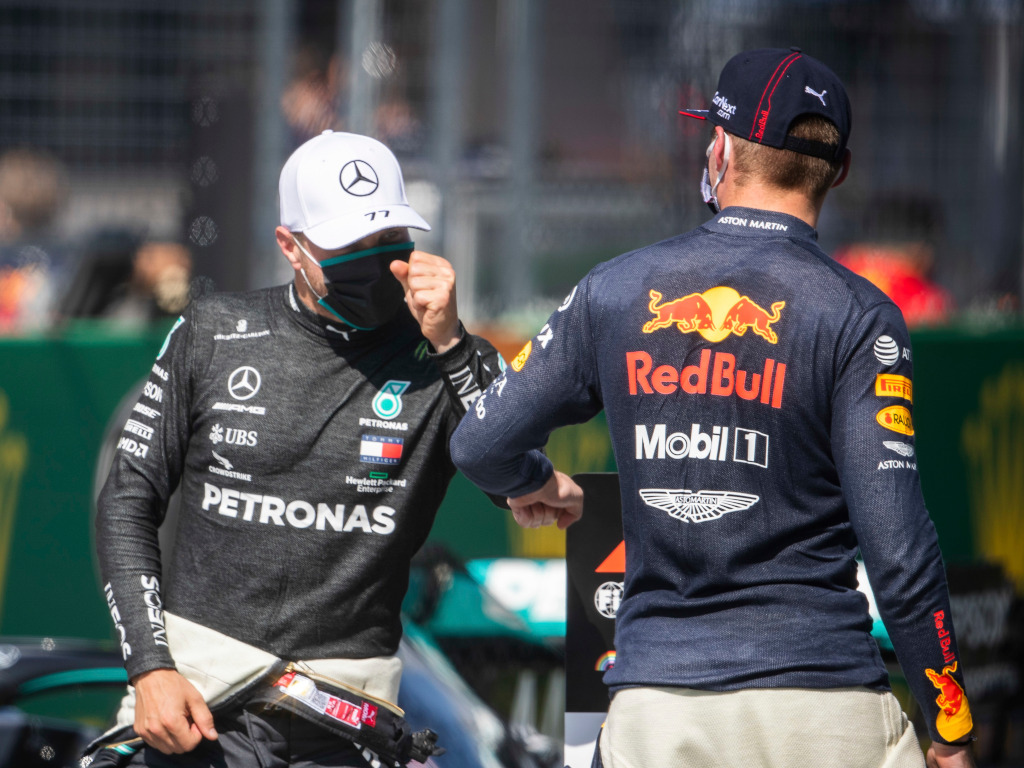 Speaking of chances, the team boss was asked about his own driver's chance of fighting Hamilton for the World title.
Verstappen sits 47 points behind the six-time World Champion with 250 points still in play.
"We are still very much the outsiders," Horner admitted.
"Hamilton and Mercedes have been the favourites for both titles, as they were coming into this season, but there is still a long way to go as we aren't even at the halfway point yet.
"We never give up and we treat every race like a cup final and we are in a position whereby we have nothing to lose."
Follow all the action from the Italian Grand Prix with the PlanetF1 live centre