Horner: Merc PU query not instigated by poached staff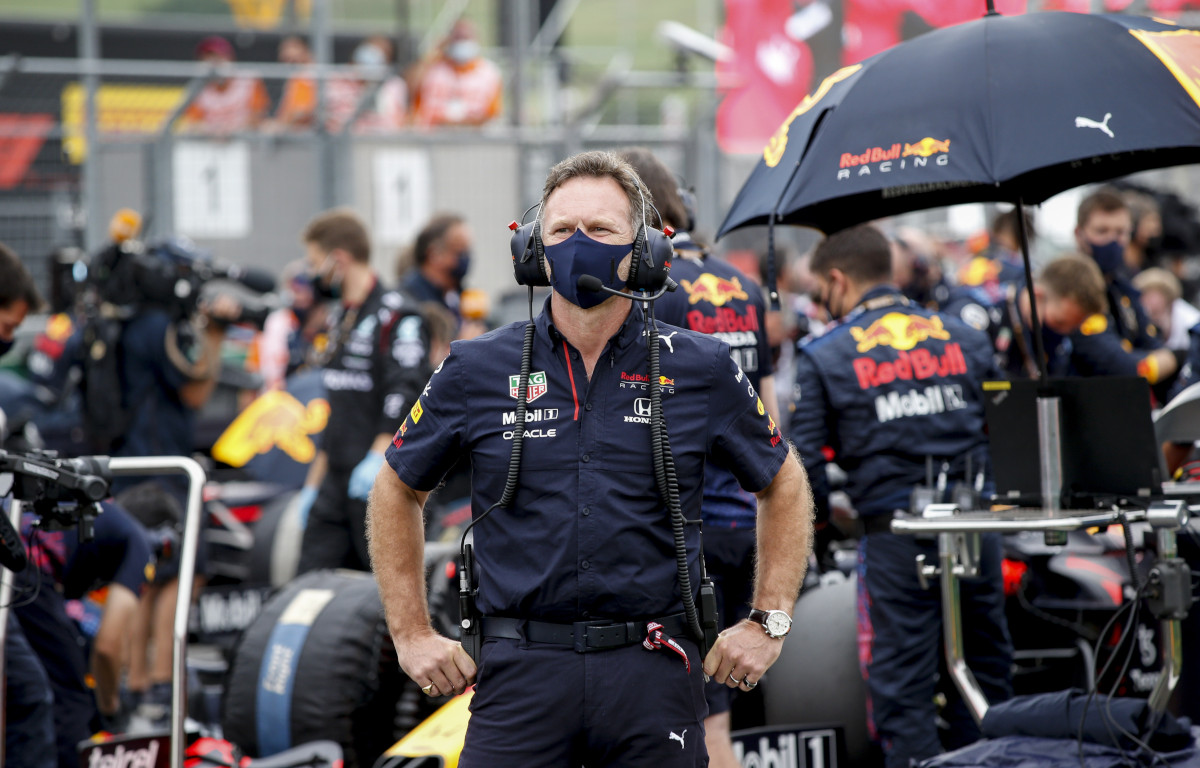 Christian Horner has quashed any suggestion that it is the Mercedes personnel moving over to Red Bull who instigated Red Bull's queries into Mercedes' PU.
In the wake of the Belgian Grand Prix weekend, Auto Motor und Sport reported that Red Bull had complained to the FIA about a "trick" that Mercedes are pulling off to ensure their engine is legal.
It relates to the sensors of the Mercedes power unit that record the engine's inlet plenum temperatures and whether Mercedes' inlet plenum has walls that can be filled with super-cooled liquid that could accelerate the cooling of the air within the plenum chamber. That would allow for significant horsepower boost.
Red Bull want to know whether the temperature sensors are situated in such a way as to accurately capture any dipping below the legal minimum.
Horner confirmed to Sky F1 that Red Bull have indeed raised this with the FIA.
"I think within the technical group, obviously we consult with Honda, their mechanisms to request the FIA is through the team," he said.
"And so we raised a couple of questions technically through the technical forums, that we are just expecting some clarifications on.
"It's nothing untoward, we seem to have more in the in-tray than we do in the out-tray, but it's part of the protocol of Formula 1."
Asked whether the engine personnel that Red Bull had poached from Mercedes had been offering any info, the Red Bull boss was quick to shut that down.
"You know it would be completely illegal to do anything like that, so of course not," he said.
"But it's not Red Bull that has instigated all of this, I think there are a couple of other manufacturers that have noticed some things that they are just asking for clarification on, which is totally normal."
Red Bull, who as of 2022 will be running the Honda power units as they own, have signed several key members of Mercedes' engine team with the most high profile of those being Ben Hodgkinson, who has left his position as head of engineering at Mercedes High Performance Powertrains to become Red Bull Powertrain's first technical director.
Red Bull merchandise is available to purchase now via the official Formula 1 store
#FP1 #DutchGP pic.twitter.com/rvjYBLI6AO

— tami. (@Vetteleclerc) September 3, 2021
Red Bull are still waiting for word from the FIA.
Asked if he expects clarification at this weekend's Dutch Grand Prix, Horner replied: "I doubt it, because it is quite an intricate system.
"So it's probably going to take a little bit of research to look at, but it's with the FIA, it's beyond my comprehension of engines to explain clearly to you."