'Mercedes could be a factor' at Silverstone, claims Horner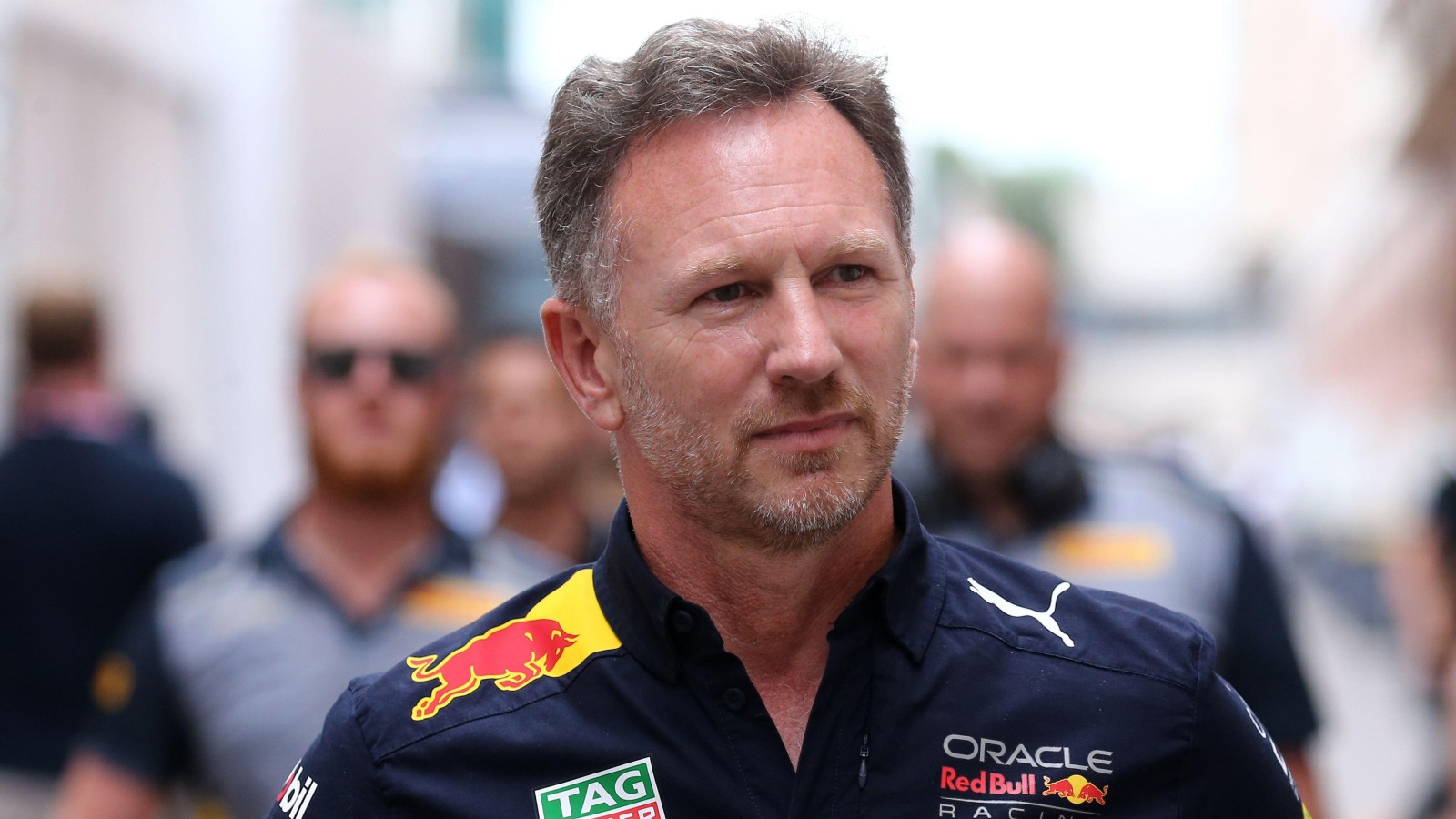 Christian Horner believes Mercedes could bring improvements that will make them "a factor" in the battle for victory at Silverstone next weekend.
Mercedes have confirmed they will be bringing improvements with them to the British Grand Prix and, while they are unlikely to be the only ones doing so, they are hoping those upgrades combined with a smoother track surface at Silverstone could fall in their favour.
And with the majority of the teams being based in the UK and several drivers heading home, the Red Bull team principal is hoping for better fortunes than last season – when Lewis Hamilton and Max Verstappen collided at 180mph at Copse on the first lap, in a watershed moment of the 2021 campaign.
"It's always a thrill to race at Silverstone," Horner told the F1 Nation podcast after the chequered flag in Canada.
"It's our local race, we're only 15 minutes up the road. I'm sure there's going to be huge support for Lewis and George and Lando.
"But, you know, we're going there leading both championships, as we did last year, but just hoping for a little bit of a better end result than what we got."
Top 2️⃣ in the #F1 Driver Standings 👊 pic.twitter.com/vuiUxxQayX

— Oracle Red Bull Racing (@redbullracing) June 23, 2022
Mercedes showed in Canada that they were able to stay closer to Red Bull and Ferrari in front in the final 15 laps in Montreal, once the late Safety Car had been pulled in.
Horner acknowledged that Ferrari may well have the edge in Britain, but was happy to see Red Bull "nail" their performances in Canada and Baku, to take their sixth race win in a row.
"Mercedes' pace in the race today was, you know, they were competitive. Smooth circuit [at Silverstone], they could be a factor," Horner said.
"We know the Ferrari's good in the high-speed stuff, we saw that in Barcelona, so you'd think it would swing perhaps back towards Ferrari's domain.
"We knew Azerbaijan and this race were tracks that might favour us. And we've nailed those two results, which I'm really delighted with."
The new technical directive from the FIA aimed at reducing porpoising and bouncing has caused a stir in the paddock, which will see a limit imposed on the amount of vertical oscillations a car can have while on a straight or over the course of a lap.
Several drivers have spoken up in favour of the directive being brought into place, which has been introduced with the aim of preventing ill health among the drivers.
Horner believes the teams have come through the bumpiest circuits of the year after their Monaco-Azerbaijan-Canada run, and thinks the teams should not have an "overreaction" to how bad their problems are.
"Cars will converge over the course of this year, and certainly into next year," he said. "We've just come through probably the two worst events for it – bumpy, fast, long-straighted circuits.
"And I just don't think there should be an overreaction. I mean, there's a bit of lobbying going on in the background as we all well know but, you know, on today's example, there didn't look any issues."