Horner left frustrated as Red Bull get 'Tsunoda-ed'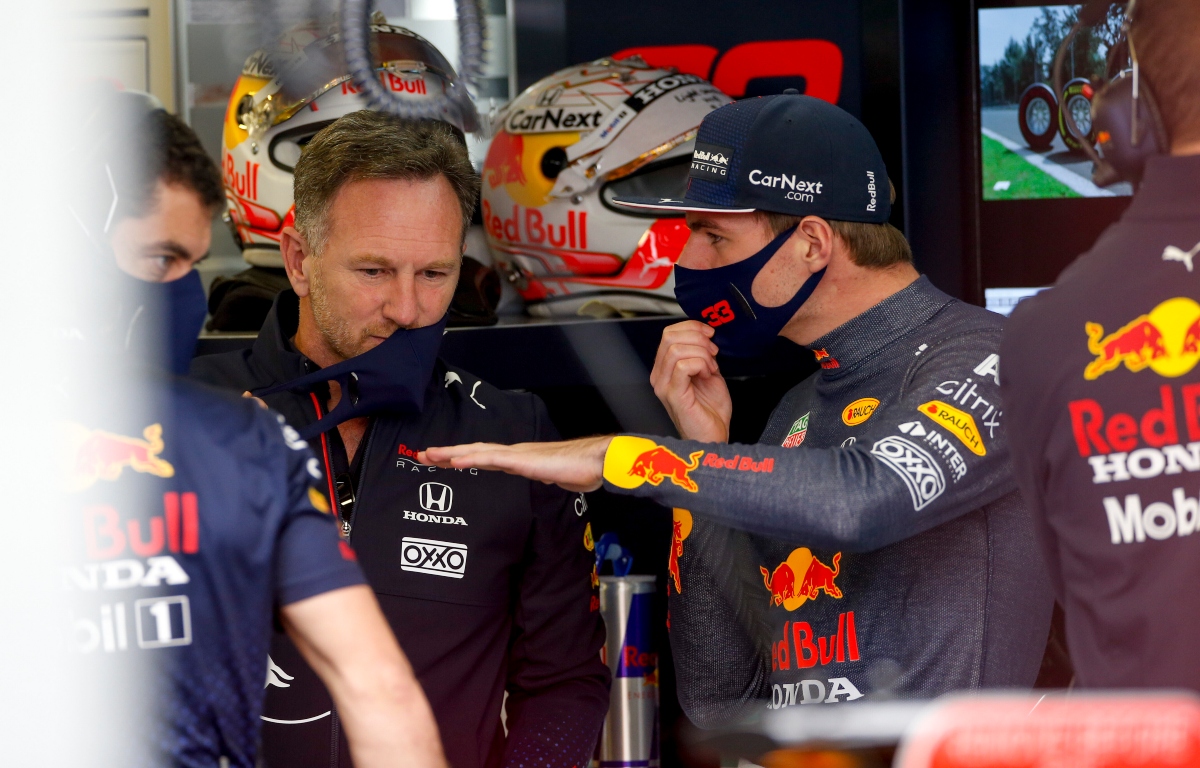 Christian Horner says the Red Bull drivers got "Tsunoda-ed" after the AlphaTauri man went off in front of them during their final qualifying laps.
After topping FP2 and FP3 comfortably, Max Verstappen's team headed into qualifying as big favourites, with the Dutchman and Sergio Perez widely expected to battle it out for pole position.
That's not how things panned out at all though, with the Mercedes drivers ultimately locking out the front row and the Red Bull pair having to settle for P3 and P4 respectively.
Both were improving on their final laps of the day, but Perez went off after being distracted by Tsunoda going wide ahead of him, and Verstappen then backed off as a result.
Speaking after the session, Horner made his view on the incident abundantly clear, placing the blame at the feet of the Japanese driver.
"I think we got Tsunoda-ed," he told Sky Sports.
"Both drivers were up, Max was up two and a half tenths, I don't understand why Tsunoda was cruising around on that part of the circuit.
"It's disappointing it affected both drivers, they are both pretty annoyed."
All to fight for on race day 💪 #MexicoGP 🇲🇽 #ChargeOn 🤘 pic.twitter.com/91HFGxaN1c

— Red Bull Racing Honda (@redbullracing) November 6, 2021
The Mexico City circuit is one that Red Bull have been strong at in the past, winning in 2017 and 2018, and many expected that to be the case again this time around and Verstappen to move a step closer to his first World Championship.
While it will now be difficult for him to do so, Horner remains optimistic about the race, largely as title rival Lewis Hamilton is starting in P2, behind Valtteri Bottas and on the dirty side of the grid.
"I don't think it's that great," he said when asked how great a blow the qualifying result was.
"You've still got Valtteri ahead of Lewis, Lewis is on the dirty side, Max is on the clean side.
"As I say, it's all going to be about where they are after the first lap and then, of course, the strategy will come into play.
"We believe we should have a quick race car here so disappointed in today but still optimistic for tomorrow and I think that we can still have a good race."
Verstappen himself has confirmed that he backed off on his final lap as he expected yellow flags to be waved due to the fact that Tsunoda and Perez had both gone off the track.