Christian Horner's blunt response on looking to sign the 'next Max Verstappen'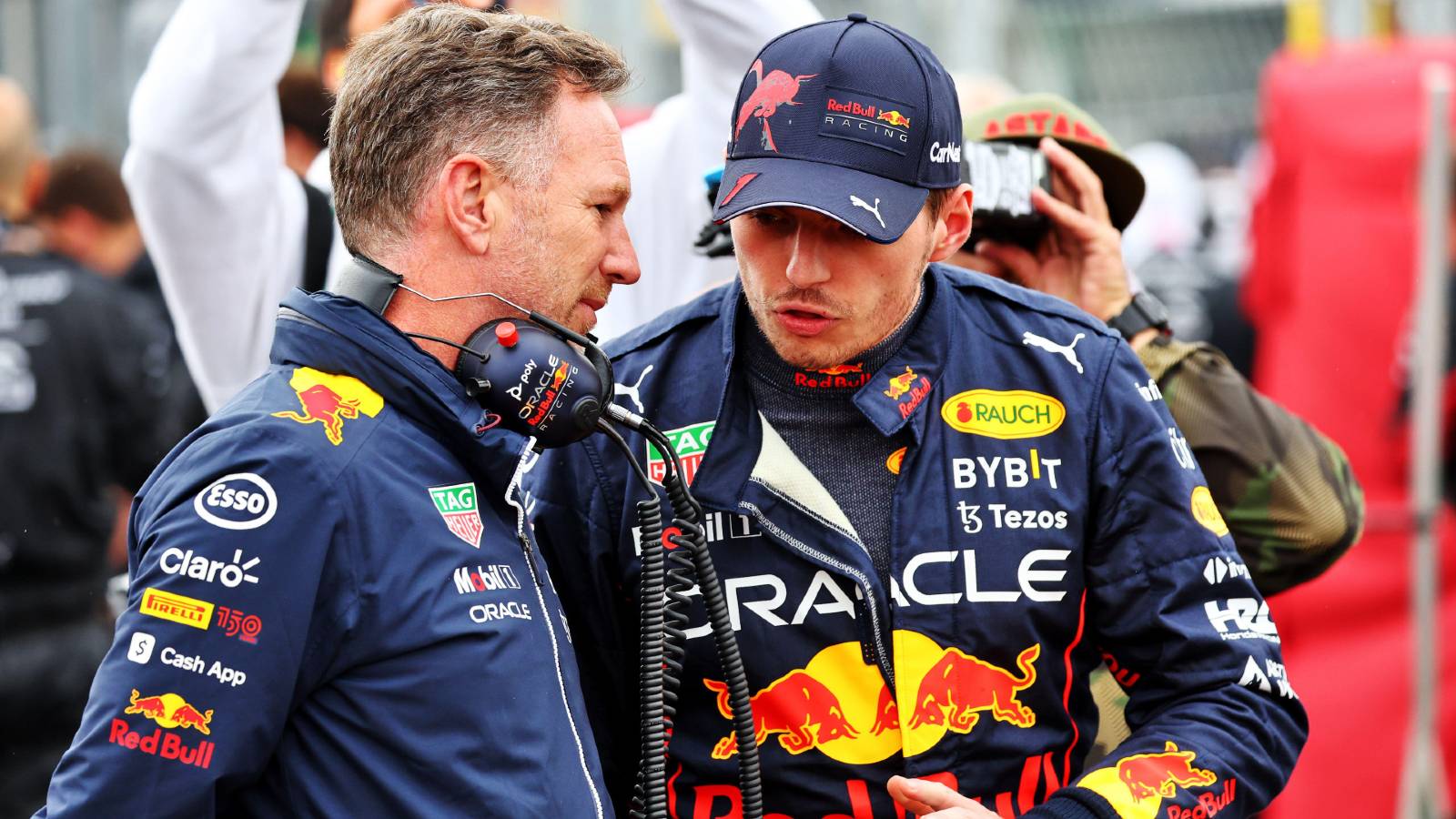 When Christian Horner was asked if he is already on the lookout for the next Max Verstappen at Red Bull, he simply said there is no new version of his current driver.
Verstappen has won the past two World Championships with Red Bull, signing a mega new seven-year contract with his team after winning his first title in 2021, before going on to hit record-breaking heights last season.
He won 15 of the 22 rounds last year on his way to winning his second title by a huge 146-point margin, and Red Bull team principal Horner pointed to Verstappen's mental fortitude in being able to "detach himself" from what is around him, as a way of separating his talent from the rest.
So when it was put to him if he is already on the lookout for another talent such as Verstappen, he is confident he has never seen the like of the Dutchman before – and pointed to how he conducted himself at his home race last season as an example of how he goes about his business.
"There isn't another Max. If you look back at 2021 at the pressure he had at certain points he drove some incredible races," Horner told i.
"In Zandvoort, his home nation had turned it into a flipping nightclub for the weekend. The noise on the grid, the expectation, the royal family was there.
"I remember watching him getting ready for the race, just a 24-year-old lad, he had this amazing ability to detach himself from what was going on around him and just be in the moment.
"He drove an incredible race, won it, but there was no crowd surfing at the end of it. It was just on to the next one."
PlanetF1.com recommends
Damon Hill: Red Bull's DRS advantage is 'going to get everybody's attention'
Helmut Marko predicts we will see 'another Max Verstappen' at Australian Grand Prix
Christian Horner blasts rival team for 'underhand' sponsor plot after cost cap breach
Verstappen started the 2023 season with a dominant victory in Bahrain, before coming back from 15th on the grid to take second place behind Red Bull team-mate Sergio Perez in Saudi Arabia, after a driveshaft issue ended his qualifying session early around Jeddah.
Given the dominance shown by Red Bull's RB19 in the early part of the season, Verstappen understandably hopes for that pace advantage to be maintained for as long as possible – though he aims for the reliability problems he found in Saudi Arabia to be ironed out come the next race in Melbourne.
Speaking after the Saudi Arabian Grand Prix, Verstappen said of his weekend: "Of course, I recovered to second, which is good, and of course in general, the whole feeling in the team, everyone is happy but personally, I'm not happy. Because I'm not here to be second, especially when you are working very hard also back at the factory to make sure that you arrive here in a good state, and basically making sure that everything is spot on.
"And then you have to do a recovery race, which I like – I mean, I don't mind doing it – but when you're fighting for a Championship and especially, you know, when it looks like it's just between two cars, we have to make sure that also the two cars are reliable."