Christian Horner and Nico Rosberg clash over Sergio Perez's performance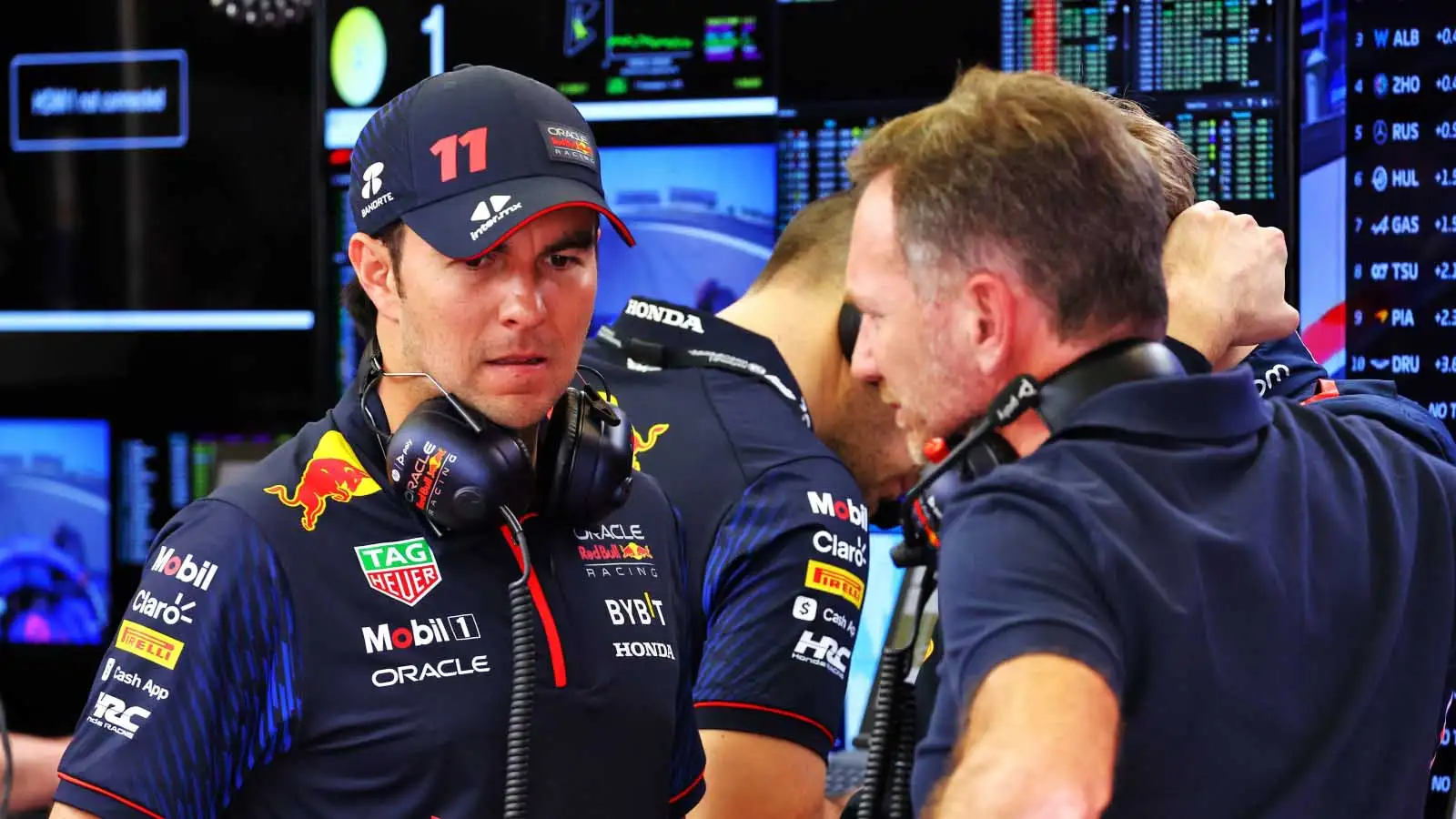 Christian Horner was asked bluntly about the performance of Sergio Perez in Barcelona by 2016 World Champion Nico Rosberg, in a testy short exchange between the pair.
The Red Bull team principal pointed out that the German is quite happy to be "critical" of those on the current grid, with Perez having worked his way up from 11th on the grid to finish fourth on Sunday, despite having held aims of a podium in a dominant car following an underwhelming qualifying session on Saturday.
Perez had been closing in on the Mercedes of George Russell in the final laps but ultimately ran out of time to make a push to join team-mate Max Verstappen on the podium, who took a dominant victory by 24 seconds from Lewis Hamilton on Sunday.
Rosberg put forward a forthright question to Horner on Sky Sports F1 in his role as a pundit, asking: "Christian, you were just saying he did a good race, but I thought he had quite a lack of performance, especially in the early part of the race. Isn't that true? I mean, really comparing to Max there were some laps where it was quite a gap."
"You're quite a critical kind of guy though, aren't you?" Horner said in response. "You're tough on these guys, you know, you're happy to criticise all the guys."
PlanetF1.com recommends
A renewed Hamilton v Verstappen rivalry may not be a million miles away
Sergio Perez drops further hint of damage limitation in title fight
He then elaborated on Perez and his afternoon: "But I think that he lost out in the early laps, and he didn't have a great start.
"George [Russell] managed to get away, running off track, getting [back] on track, not getting any penalty from that and I think that was the difference at the end of the day and you know, Checo, his race was getting stronger and stronger.
"That last stint in particular, he was really coming back very strong, but just not enough laps to fight for the podium."
Perez fell 53 points behind team-mate and Drivers' Championship leader Verstappen after Sunday, who in turn completed a third career Grand Chelem by taking pole position, race victory, leading every lap and the fastest lap of the race around the Circuit de Barcelona-Catalunya.