Horner: No time for sympathy, or gloating, for Mercedes
As Max Verstappen's 2021 title rival still chases a first win of this season, Christian Horner says he has "no time for sympathy" for Mercedes.
Nor, though, is he gloating over their troubles.
Last season, Verstappen and Lewis Hamilton raced wheel-to-wheel for the World title in what was a contentious, and at the end controversial, title race.
The Red Bull driver came out on top, securing his first Drivers' Championship title and Red Bull's first since 2013.
This season, with Formula 1 embracing a new era, Red Bull and their former title rivals have had contrasting fortunes.
While Red Bull have already won four grands prix and are leading both title races, Mercedes have three P3s as their best results and are a distant third in the Constructors' table.
Horner does not have any particular feelings about it one way or the other.
"There's no time for sympathy," the Briton said in interview with the Standard newspaper. "It's not a matter of sympathy or gloating, it's about focusing on your own issues."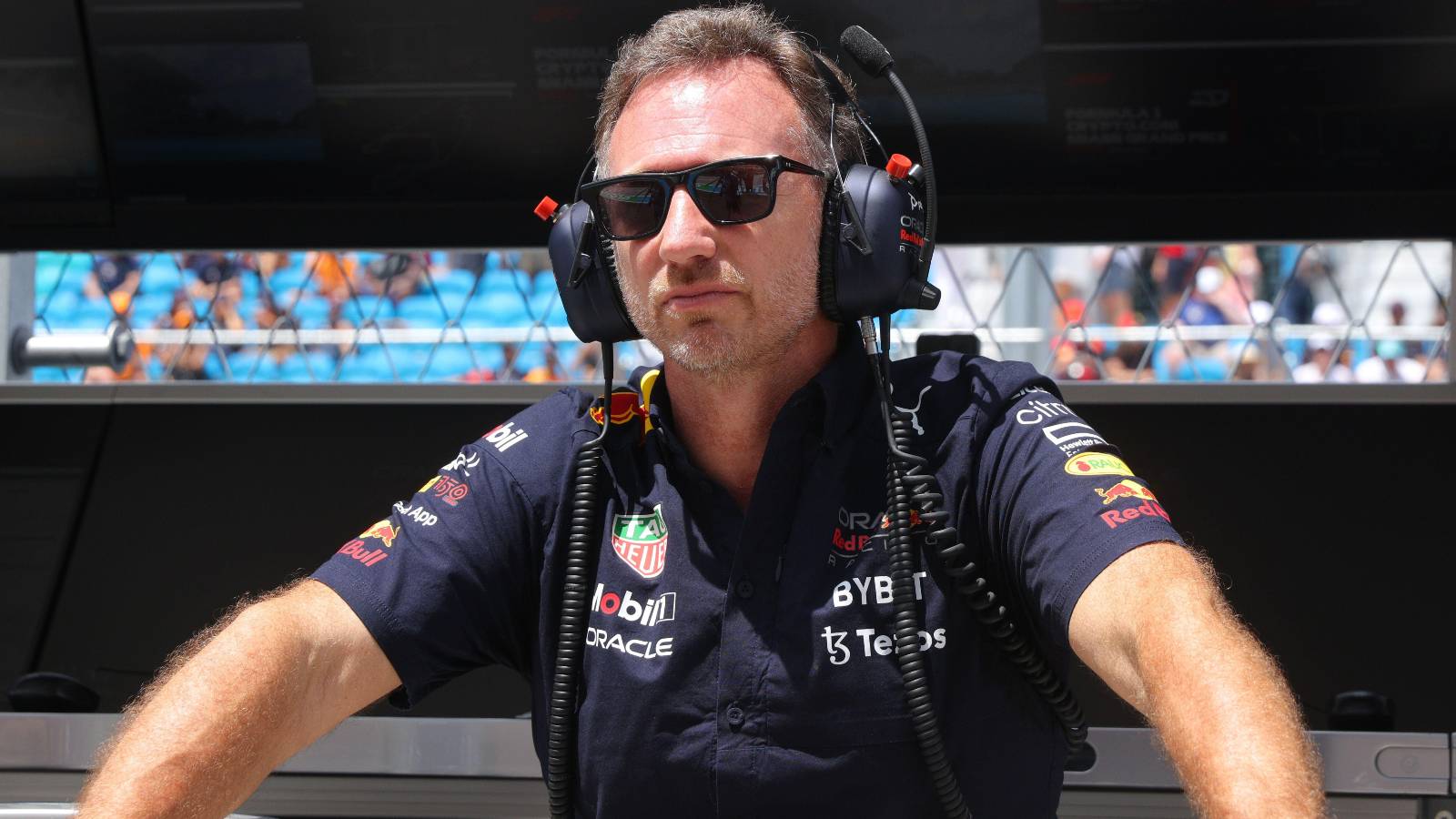 He is, however, confident it is only a matter of time before Mercedes, and their team boss Toto Wolff, are in the thick of it.
Saying he expects Mercedes to return to the sharp end and for "Toto to get involved at some point", he also spoke about his rival team boss.
Last season the two clashed, both taking bites at each other in the press, with the Austrian calling Horner a "protagonist in a pantomime" and the Briton responding by saying the "pantomime dame role might suit" Wolff best.
The tension between the two has notably calmed down this season as right now they are not regularly engaged in battle, although George Russell did take the fight to Red Bull on track in Spain.
"We are just two very different people," said Horner. "Our priorities are different. That doesn't mean there isn't a respect, but we are different personalities."
As for his team's tussle with Ferrari, Verstappen six points up on Charles Leclerc in this year's Drivers' standings, Horner says there is still a lot of respect in that one, although it is early days.
"We are still at the very early stages of the championship," he conceded.
"I'm sure it will get more tense as the season progresses, but there's a greater respect between the two teams than perhaps with Mercedes last season."
Red Bull grabbed the lead in the Constructors' Championship at the previous race in Spain, their 1-2 result giving them a 26-point lead over the Scuderia.
Are Mercedes set to join title fight?
After an encouraging Spanish Grand Prix, Mercedes could be on their way back...