Christian Horner jokes he would like to inflict 'eight years of pain' on Toto Wolff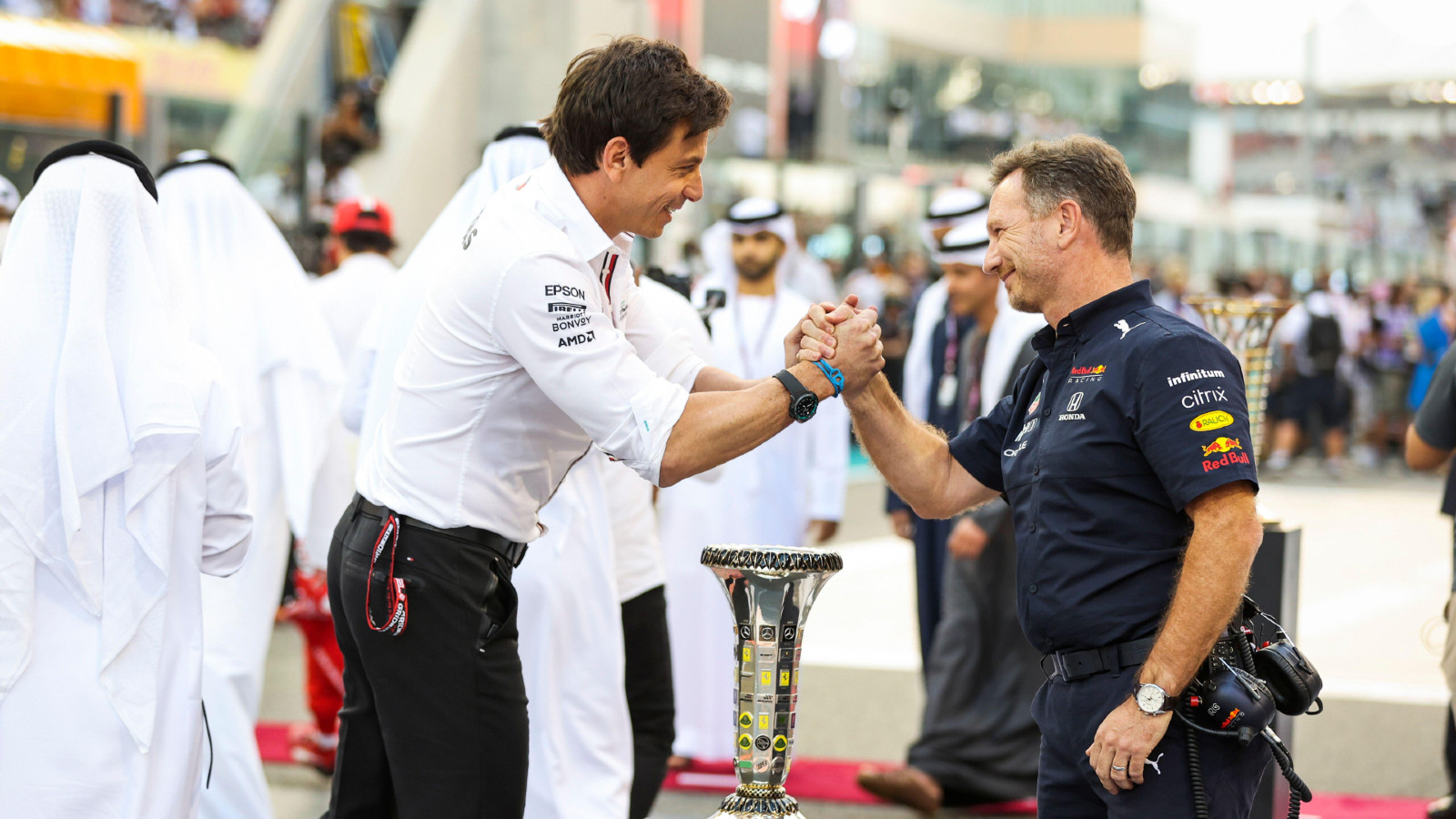 Christian Horner says he wishes he could inflict a period of Red Bull domination upon Toto Wolff similar to that of Mercedes' reign.
The Red Bull boss has joked he is hopeful his team's current success continues into the future, in order to give Mercedes a flavour of what the rest of the grid had to live with since 2014.
At the end of the 2021 season, Max Verstappen ended Mercedes' eight-year run of clinching every title. His continued momentum into 2022, as well as Mercedes slipping backwards, means Red Bull are very likely to clinch both titles this year.
With Red Bull hitting the ground running at the start of the new regulation cycle, Horner is hopeful Red Bull can give Mercedes an idea of what every other team experienced between 2014 and 2020.
Verstappen is coming off the back of five consecutive grand prix victories and is closing in on tying the record for the most amount of wins in a single season (currently jointly held by Michael Schumacher and Sebastian Vettel) as he has won 11 of the 16 races in 2022.
The last four wins have seen Verstappen climb from as low as 14th and 10th on the grid, similar to the dominant drives seen from Lewis Hamilton over the years, while he stormed to the win at Monza after starting from seventh place.
Christian Horner hopeful of 'inflicting pain' on Toto Wolff
"I can only wish to inflict that amount of pain on Toto [Wolff] over the next eight years," Horner laughed as he spoke to Sky F1.

Horner and Wolff's relationship is known for being less than amicable, albeit publicly respectful, with neither boss passing up the opportunity to get a dig in when possible.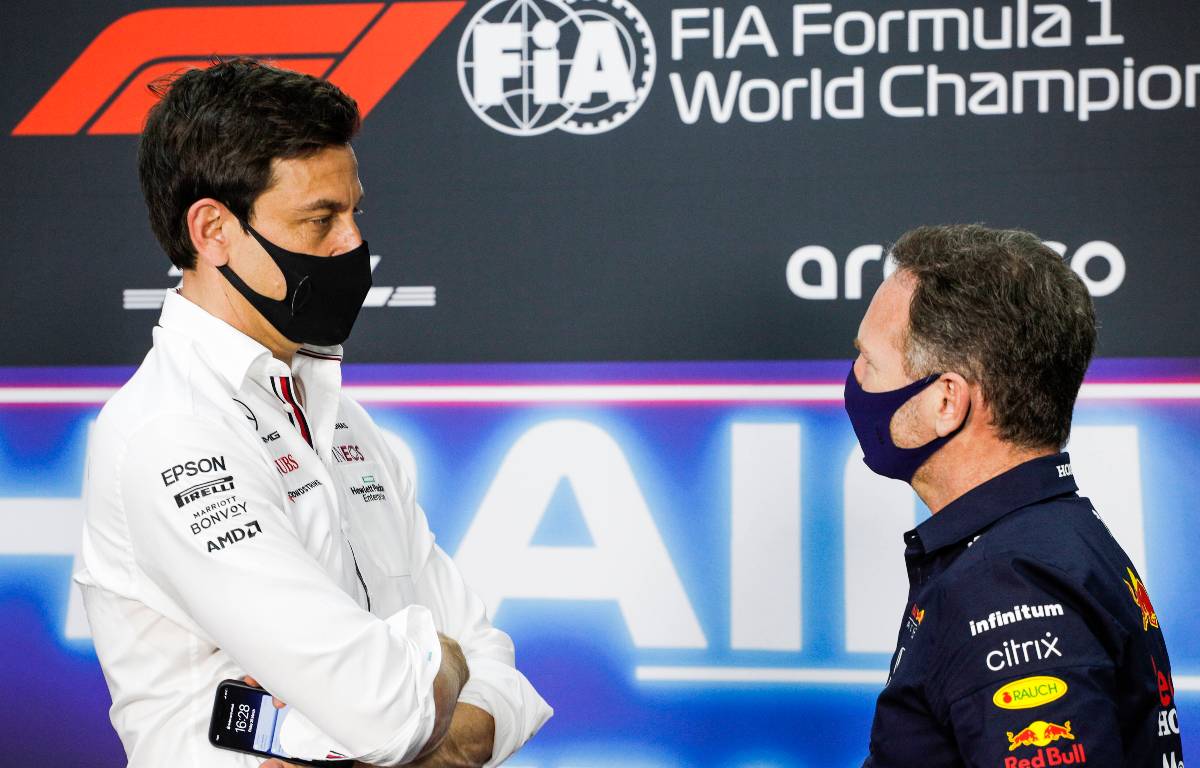 But despite Red Bull's strong year and the stable regulations for next season, Horner reckons it is only a matter of time until the wins are more evenly spread.
"It (Red Bull domination) is very unlikely," he admitted.
"We've just had a wonderful year and the team are performing at a very high level right now. But Ferrari are fast and Mercedes are getting back on their feet."
Helmut Marko sets targets for Red Bull drivers
Verstappen has to win the next four races in a row to even match Vettel's imperious nine-win streak from 2013, but the overall win record is looking achievable – with six races remaining and a hit rate of almost 75% so far in 2022, three further victories is not beyond the realm of the imaginable.
"Max is now at 11 [victories] and there are still six races to go," Red Bull motorsport advisor Helmut Marko said.
"Thirteen is the record and it would be nice if we could raise that to 14."
With Marko seemingly giving Verstappen a target to aim for in the closing stages of the season, he also gave Sergio Perez his orders. Red Bull have never clinched first and second in the Drivers' Championship, despite the extent of Vettel's domination between 2010 and 2013 – team-mate Mark Webber never finished as runner-up.
"We've achieved first and second place in the World Championship [standings] for the first time," he said. "We haven't managed [to win that one] yet!"