Christian Horner explains reason for snubbing 'flattering' past Ferrari offers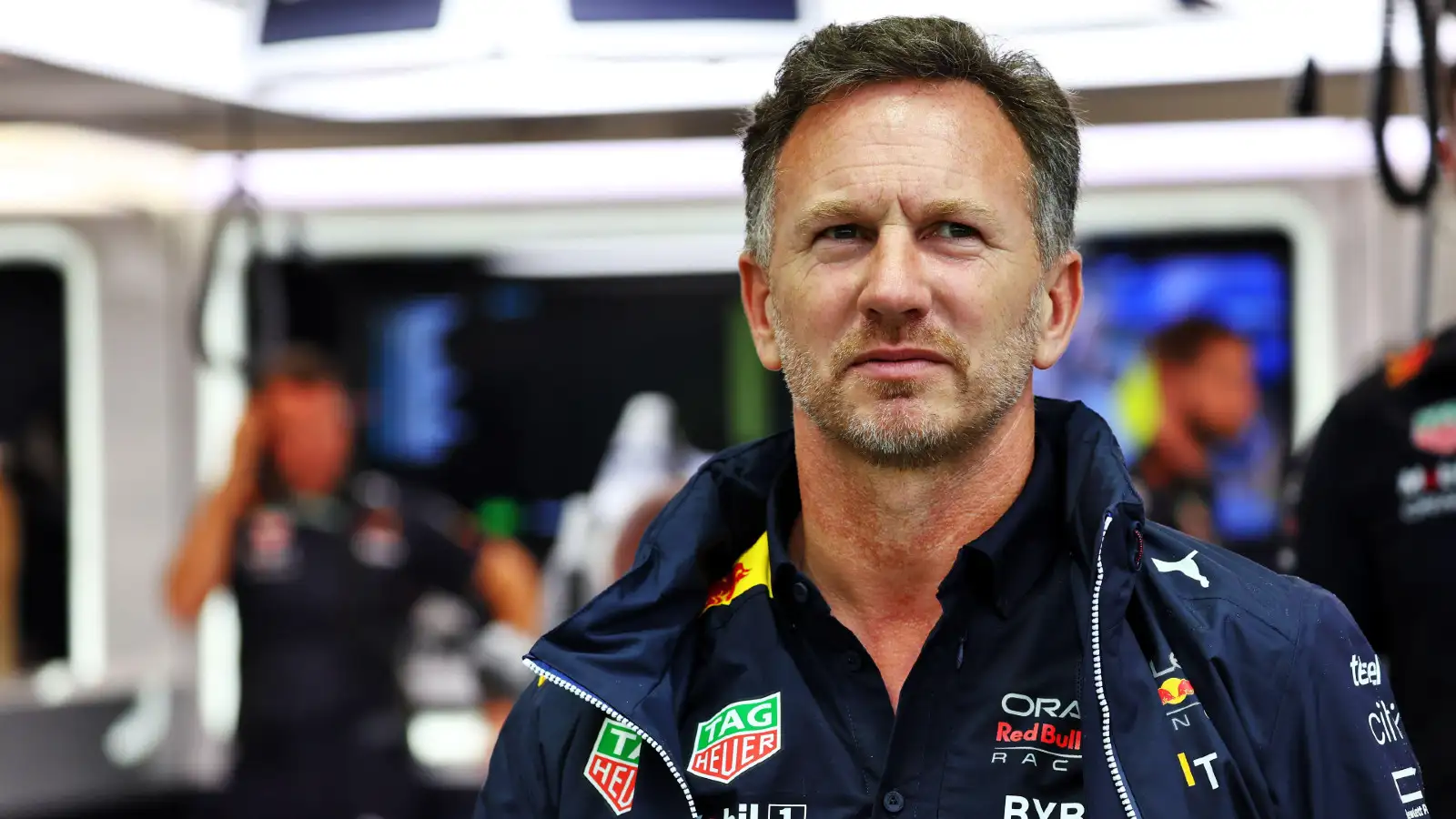 Christian Horner has previously said thanks but no thanks to Ferrari as he remains committed to being a one-team guy at Red Bull.
It was ultimately a frustrating 2022 campaign for Ferrari as their bid for title glory, which early on looked so promising, turned into a comfortable title double for rivals Red Bull.
Despite Charles Leclerc winning two of the opening three races, reliability issues, strategy mishaps and driver errors would ultimately see Ferrari's advantage wither away as Red Bull stretched clear, Red Bull in the second-half of the season transforming into the clear pace-setters.
Binotto would hand in his resignation as Ferrari boss after the season, and Red Bull principal Horner revealed that Ferrari have in the past opened the "opportunity" for him to make the switch to Maranello, which he has always respectfully declined.
Horner has been Red Bull team boss ever since the squad joined Formula 1 in 2005, and feels a great sense of loyalty to the team.
Asked by Auto Motor und Sport if he has ever been tempted by another team, like Ferrari, Horner replied: "Honestly, no, because I've been here [at Red Bull] since the very beginning, I feel very much responsible for the team.
"It's a great group of people that I work with, and I think that I've never been tempted away, I feel a loyalty to Red Bull and of course, the people here. And when you're working with such a great team, why would you want to be anywhere else?
"It's hugely flattering to have been asked by Ferrari, they're a great team, and I'm sure they're going to be very competitive [in 2023]."
With Binotto yet to announce his future plans, Horner was asked whether there could be a potential opening at Red Bull for the Italian who rose to the head of Ferrari's engine department before taking over as team boss.
Horner though shut down that possibility, feeling Binotto would need to look further down the grid if he wants the chance to stay in Formula 1.
"I don't see what role he would perform," said Horner on the idea of Binotto joining Red Bull.
"I mean, obviously, it was tough for him last year with Ferrari, because they did make a big step forward.
"But, maybe there's other opportunities for him further down the grid."
PlanetF1.com recommends
Christian Horner intrigued to see if Fred Vasseur has same views at Ferrari as he did at Sauber
F1 team principals: How long has each team boss been in charge?
Mattia Binotto 'held on' to Ferrari job longer than Toto Wolff expected
Could Mattia Binotto boost Red Bull Powertrains
While Horner says he cannot see a role which Binotto could realistically settle into at Red Bull, there could be a case made for his suitability to work in Red Bull's new power unit division.
Red Bull Powertrains was formed after Honda called time on their official partnership with Red Bull after the 2021 season, Red Bull now set to link-up with Ford as they enter as a new power unit manufacturer from 2026, with Honda's technical support for Red Bull to conclude at the end of 2025.
So, considering that Binotto joined Ferrari's engine department all the way back in 1995, becoming the boss of that division in 2013, it is easy to see why he could be very useful for Red Bull as they get their power unit project up and running.
Ferrari of course saw no shortage of success when Binotto was working on their engines, the team having enjoyed their most successful period yet in that time when they won six Constructors' titles in a row from 1999-2004, plus the 2007 and 2008 Constructors' crowns.
It would be understandable if Red Bull were put off by the thought of bringing in the former boss of their 2022 rival, or if Binotto had reservations for the same reason, but for Horner to say that he sees no role which Binotto could perform is very interesting.