While missing out on pole was frustrating, Red Bull boss Christian Horner took plenty of comfort from Lewis Hamilton's Monaco struggles.
Red Bull came into the race weekend needing a win for Verstappen if they are to shift the title momentum back in their favour, but it is not Mercedes who have proven to be their main rival so far.
Ferrari have left their usual midfield battle behind for the weekend in Monaco, instead scrapping it out with Red Bull at the top.
Charles Leclerc had provisional pole, but on his final flying lap Verstappen was looking very handy to deny the Monegasque on home soil, that was until Leclerc binned the SF21 into the barriers.
That triggered the red flags, and Verstappen's hopes of pole ended along with qualifying.
So, while Horner would have loved to see Verstappen start from pole, he preferred to give it a positive spin, that being the fact that their main title rival Hamilton is set to start from all the way down in P7, at a race where overtaking is extremely challenging.
"It's one of those things, red flag at the end of the session it was just crescendoing and Max had really hooked it up on that last lap," Horner told Sky F1.
"On the data he was two-and-a-half tenths up at the point that he had to abort, that's why he was so frustrated. I think obviously the immediate disappointment is 'argh, we should have got that last lap', to get pole here you know how important that is.
"There is that frustration, but then you have to look at the glass half full rather than half empty. Our main rival in P7, that's not a bad afternoon."
Ferrari have without doubt proven the shock of the weekend so far in Monaco, but Horner welcomes their return to the battle at the front.
After all, it makes Hamilton's job harder come race day as he tries to undo the damage of qualifying.
"I think they have been super fast all weekend," said Horner.
"They've not obviously shown this kind of pace so far this year, but I think it's healthy, it's good to see Ferrari back up there.
"It's good to have more cars in the mix, so again the more cars between ourselves and Lewis at the moment is also a positive thing."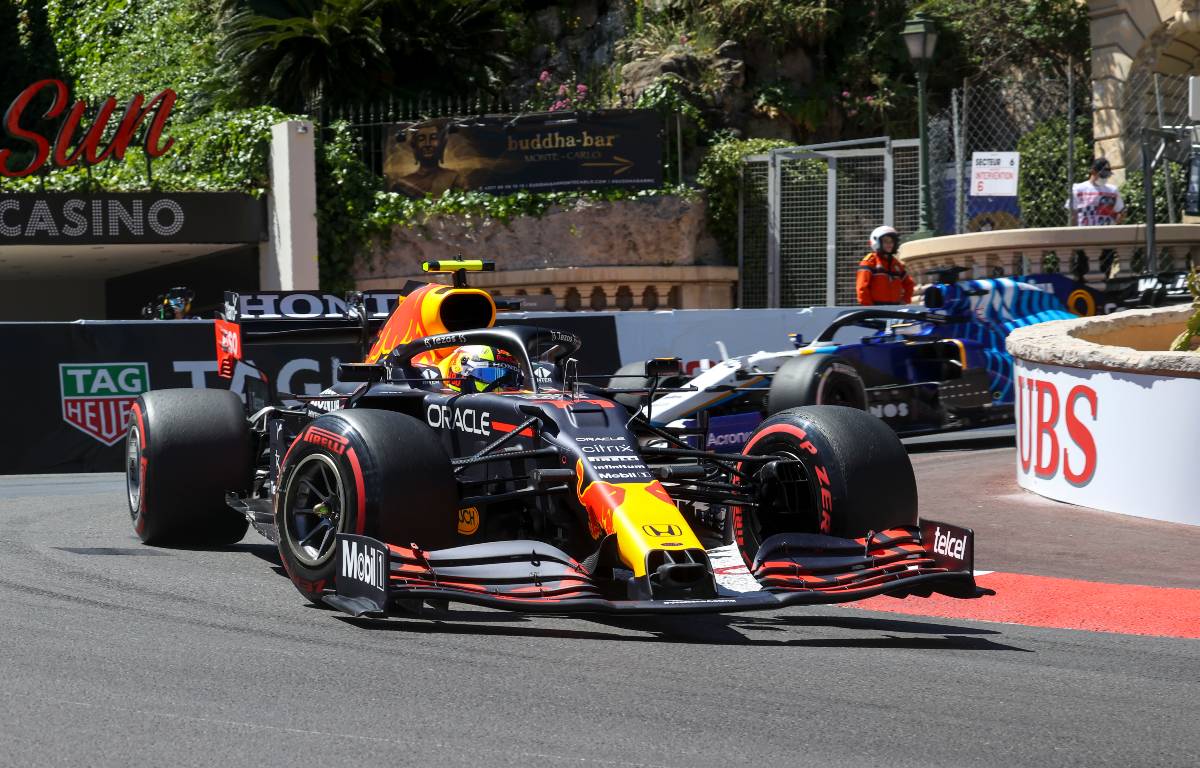 F1 TV are offering PlanetF1 readers 10% off their Access and Pro subscriptions! Click here and use the code PLANETF10 at checkout*
*offer expires midnight on Sunday, June 6
On the other side of the Red Bull garage there were further struggles for Sergio Perez who will line-up a lowly P9 for the Monaco Grand Prix.
"He had a really messy Q3, got traffic and he got a bit frustrated," said Horner of Perez's issues.
"With a whole bunch of traffic ahead of him it's tough for them around here to just disappear, frustrating so he is going to have a busy afternoon."
Perez is following the trend of both Pierre Gasly and Alex Albon that came before him – Verstappen is a long way up the road in qualifying trim.
For Perez, the final margin to the Dutchman in Q3 was a second.
Horner explained that part of this is simply because Verstappen is just that good, but also across the grid drivers who have switched teams are struggling to adapt.
In particular Horner made the comparison to ex-Red Bull driver Daniel Ricciardo, who was six tenths slower than his McLaren team-mate Lando Norris in Monaco qualifying.
"He's pretty good isn't he? But Sergio it will come for him, I've got no doubt," Horner assured.
"We are seeing a lot of drivers that have moved teams this year struggling. Like Daniel, I mean what a great driver he is, and obviously that's not flowing for him at the moment.
"I think for Checo a bit more time and it will come together for him."
Follow us on Twitter @Planet_F1, like our Facebook page and join us on Instagram!