Christian Horner heaps praise on new regs after Red Bull's 'amazing' 2022 season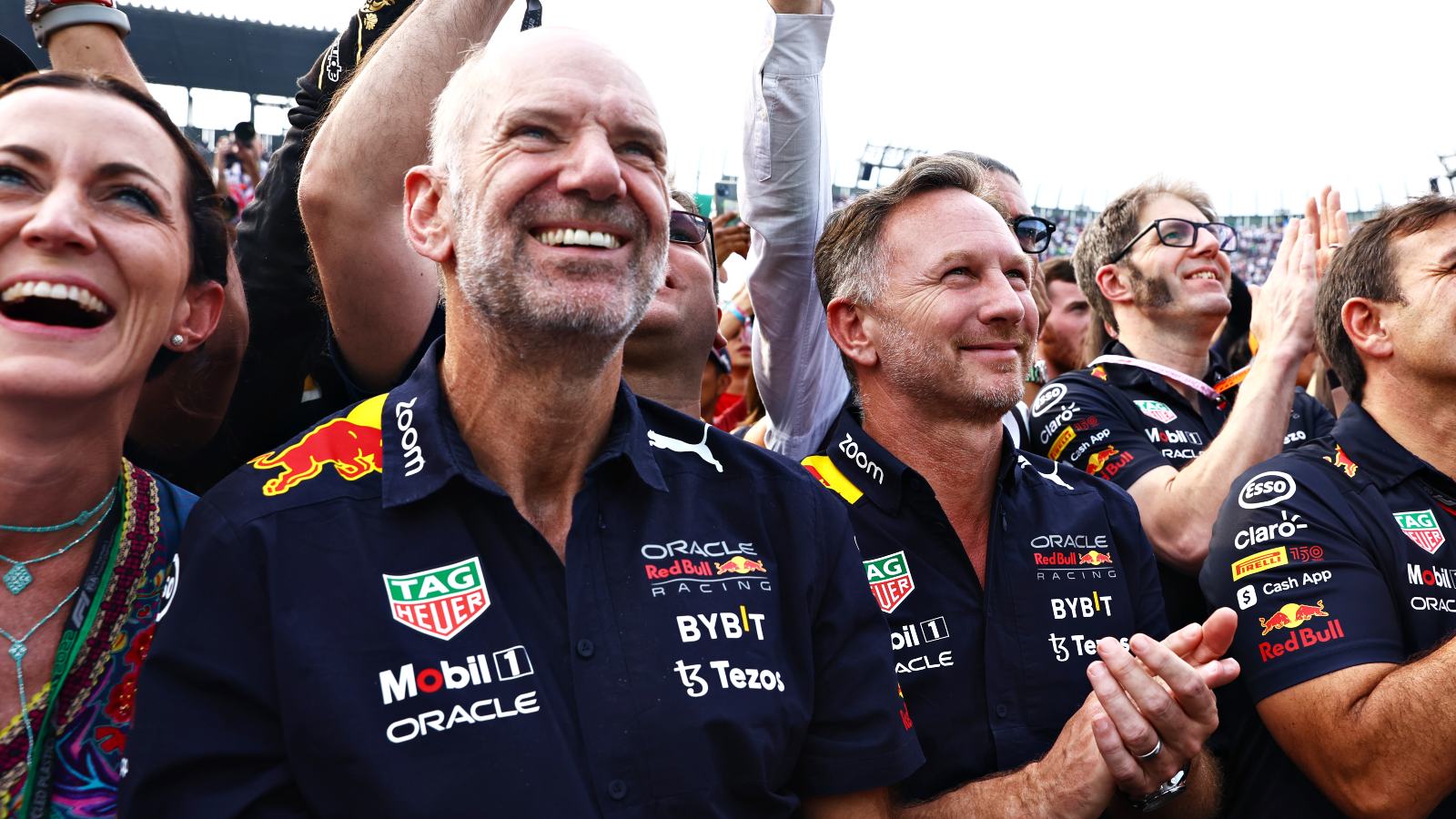 Christian Horner has praised the new regulations for producing what he described as an "amazing" 2022 season.
From a personal perspective, Horner has every right to call 2022 amazing considering his team won both the Drivers' and Constructors' title along with 17 out of a possible 22 race wins.
But for the neutral, there were plenty of other parts to enjoy with the sweeping changes in regulations proving to produce better racing.
The remit of the regulation changes led by the likes of Ross Brawn was to reduce the impact of dirty air by reconfiguring the cars' aerodynamics. This in theory would allow cars to follow each other more closely and that proved to be true almost from the off with Max Verstappen and Charles Leclerc's battle in the opening race in Bahrain proving to be one of the highlights of the season.
The Red Bull boss has heaped praise on the changes, noting that there were "25% more" passes in 2022 than there were in previous years.
"From a personal point of view, it's been an amazing season for our team," he told media including PlanetF1.com. "And I think for Formula 1, I think the racing has been better.
"I think that there's been 25% more passes this year than previous years, I think the regulations are delivering in enabling the drivers to follow more closely.
"I think that as a team we got these regulations right, which considering we were the last team to transition onto them, after you know what happened last year [2021], I think our team has done an amazing job in coming out with such a competitive car and bouncing back after a double DNF in Bahrain. We never lost sight of what our target was."
Despite winning the Constructors' Championship by 205 points in the end, the beginning of the season suggested the title was more likely to go to Ferrari than Red Bull with the Scuderia leading by 39 points after the race in Melbourne.
But it was the next race at Imola where Red Bull's fortunes changed and Horner noted that grand prix as a turning point.
"By the time we got to Imola, winning the sprint and the grand prix with our first one-two of the year, that was able to then put the pressure back onto Ferrari and it didn't give them any breathing space," Horner said.
"We just kept efficiently developing the car, managing to lose a little bit of weight and Max has just been in sensational form this year.
"You think back to some of the races that were so tight in the early races with Ferrari. You think of Miami, you think of the races in Saudi, even in Bahrain. It's been an incredible, incredible season for us."
Read more: Exclusive – Panthera also pushing for F1 spot, will build Asian academy and aiming for 2026 launch