Wolff receives some rare praise from Horner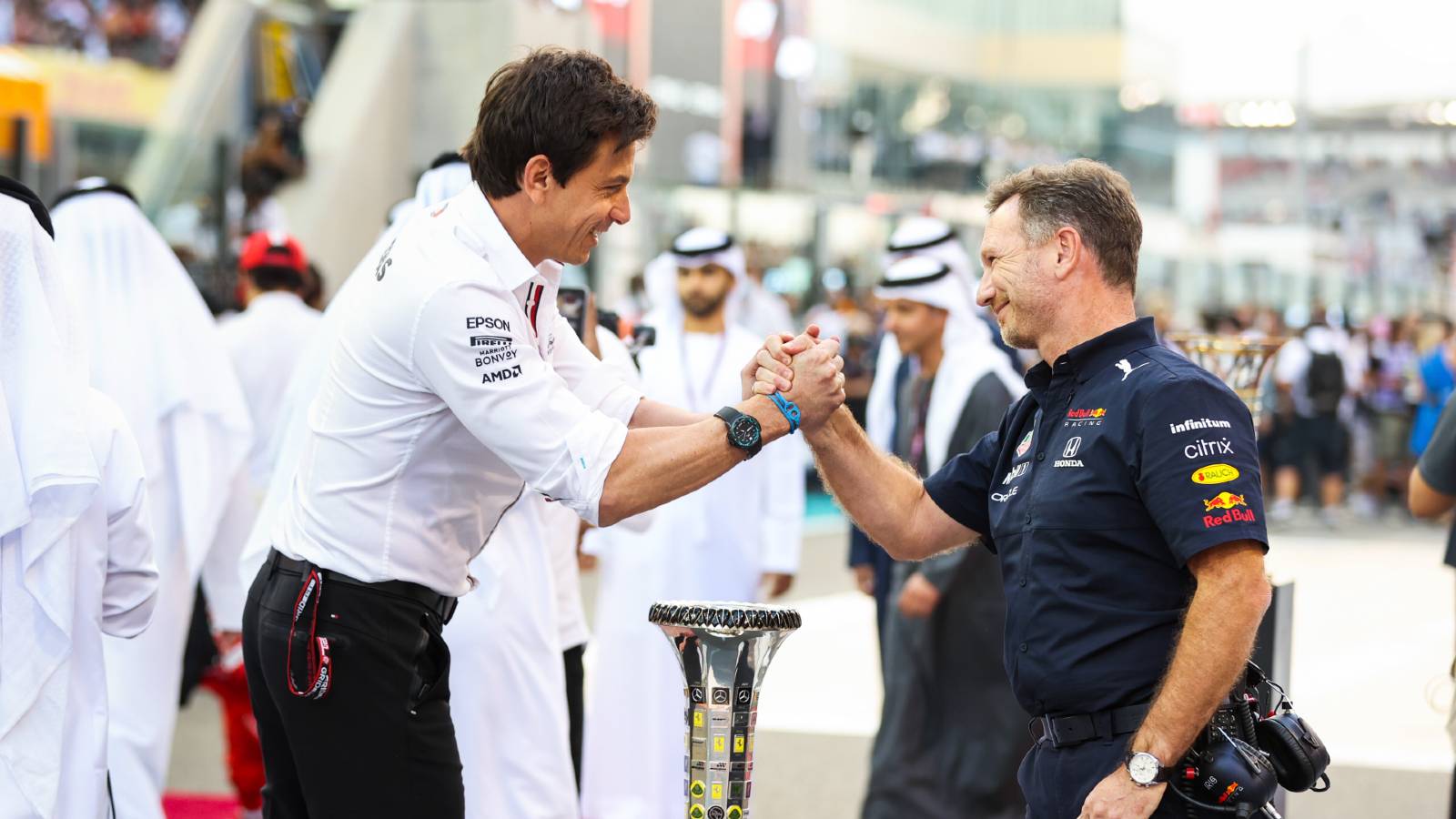 Christian Horner has put aside his differences with Toto Wolff to praise his Mercedes rival for opening up about his struggles with mental health.
Wolff described in a recent interview how he had been consulting a psychiatrist for 18 years and had more than 500 hours of therapy, saying: "I have suffered mentally and I still do."
It is a sensitive subject and one about which Red Bull boss Horner has felt compelled to offer his support to the Mercedes team principal, with whom he has engaged in plenty of verbal sparring over the last few years while their cars have done battle on track.
"I think all credit to Toto for having the courage to talk out about his issues with mental health," said Horner during a press conference at the Bahrain Grand Prix.
"It's something there is much more of a spotlight on these days and I think it's something in this business we are acutely aware of and something we are looking to be pro-active on.
"I'm fortunate I haven't had issues personally but I've had members of…friends I know who have suffered as a result of mental health issues.
"Of course, it's an important topic and I think it's very good to highlight it.
"I think to be able to talk out about it is a positive thing so yes, I'm not going to… as I say, all credit to Toto for having the confidence to talk out about his own personal issues."
At the same press conference, Haas team principal Guenther Steiner gave a similar response.
"Toto was very courageous but I think he did the right thing," said the Italian.
"Hopefully a lot of people who have mental health issues come out with it because that's the only way to solve them, being open about it.
"You don't have to tell everybody, but at least you go and speak with the people who know and mental health is sometimes treated like something you shouldn't have.
"I classify it as anything else which is wrong with your system, so people need to be open about it and by Toto coming out hopefully people understand even people like Toto have issues and they deal with it and they should do as well.
"I fortunately didn't have issues but there are a lot of people [who do] and for me the way to sort them out is just to go and see consulting, if you have some issues.
"Be open about it and get it done and fair play to Toto, to be so open about it. I really hope a lot of people follow [him] and deal with it."
Wolff discusses his mental health
Toto Wolff has discussed his mental health problems.