Christian Horner on public perception: 'Doubt Sir Alex Ferguson ever worried'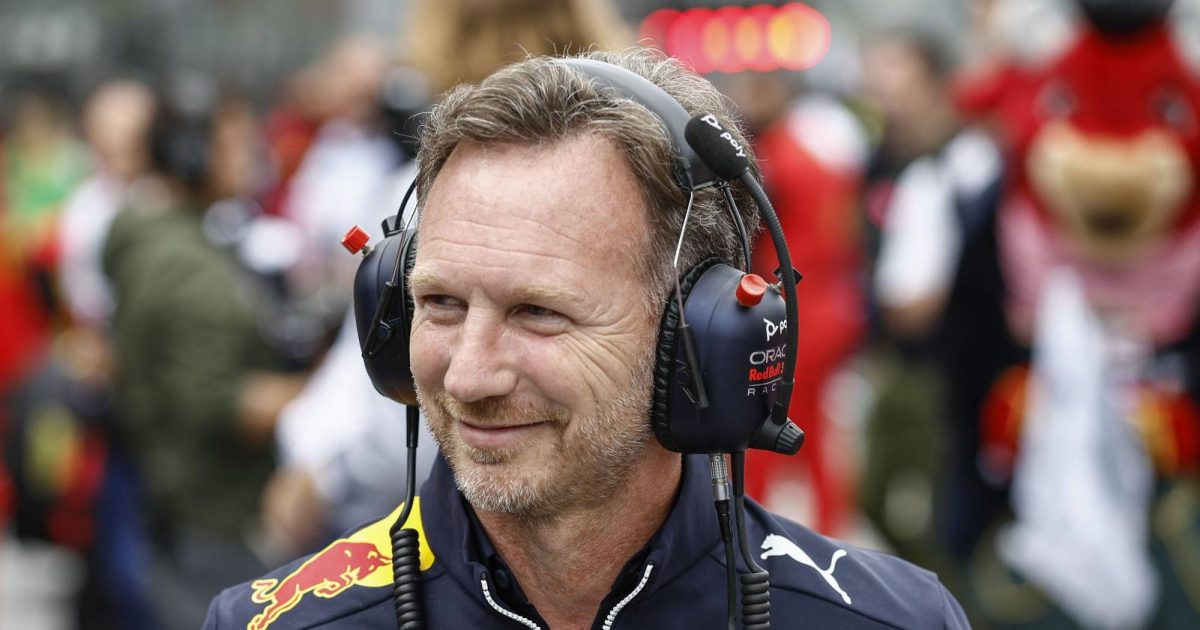 Christian Horner has insisted he never allows the public perception of him to affect the way he goes about his job.
The Red Bull team principal is one of the highest-profile personalities in Formula 1, certainly of the non-drivers, his running rivalry with Mercedes counterpart Toto Wolff having added something of a pantomime element.
Married to the former Ginger Spice, Geri, the 48-year-old has admirers and critics outside the sport and has stood the test of F1 time, having been in his role since 2005.
That tenure has resulted in four World Championship doubles between 2010 and 2013, Sebastian Vettel the driver that enjoyed all the individual glory, while Max Verstappen restored title-winning days to Red Bull in 2021.
Horner has compared his situation to that of someone like Sir Alex Ferguson, who never went out of his way to court popularity with the media or rival bosses during his 26 and a half years as manager of Manchester United football club and yet enjoyed remarkable success.
(On current form, Man United would probably be better off with Horner in charge of them, let alone Ferguson).
"If it bothers you, you shouldn't do the job," Horner said during an interview with Martin Brundle for Sky Sports, referring to the public perception.
"My job is to do the best I can for the team and the people I represent.
"If I look at someone like Sir Alex Ferguson, I doubt he ever worried about what perception other managers or people thought about him in the sport.
"My priority and my prerogative is to do the best I can for the people I represent.
"Whether it's with the promoter, the FIA, whether that's getting the right shareholders or sponsors, with the media, it's doing the best we can with the tools we have."
In the same interview, Horner also discussed his verbal jousting with Wolff which reached a crescendo during the intense 2021 title battle between Red Bull and Mercedes.
"It's not personal in any way," maintained Horner. "Toto is Toto. He's done a phenomenal job with Mercedes. He's come into the sport from a very different background to me, he's very much from a financial background.
"It's very easy to pull his chain and you can see it. Sometimes it affects him. So of course when you're competing, and last year was so intense and of course it was the first time he'd ever been in that situation, it's always interesting to see how people react.
"And when they are smashing headphones and so on, you can see you got to them."
Asked if he thought he was a better team boss than Wolff, Horner added: "That's not for me to judge.
"I'm focused on what I'm doing, you guys are judge and jury. Sometimes we get judged by Sky but that's not for me… I'm focused on what I'm doing and he's focused on what he's doing."