Horner blames 'rogue marshal' for penalty 'balls-up'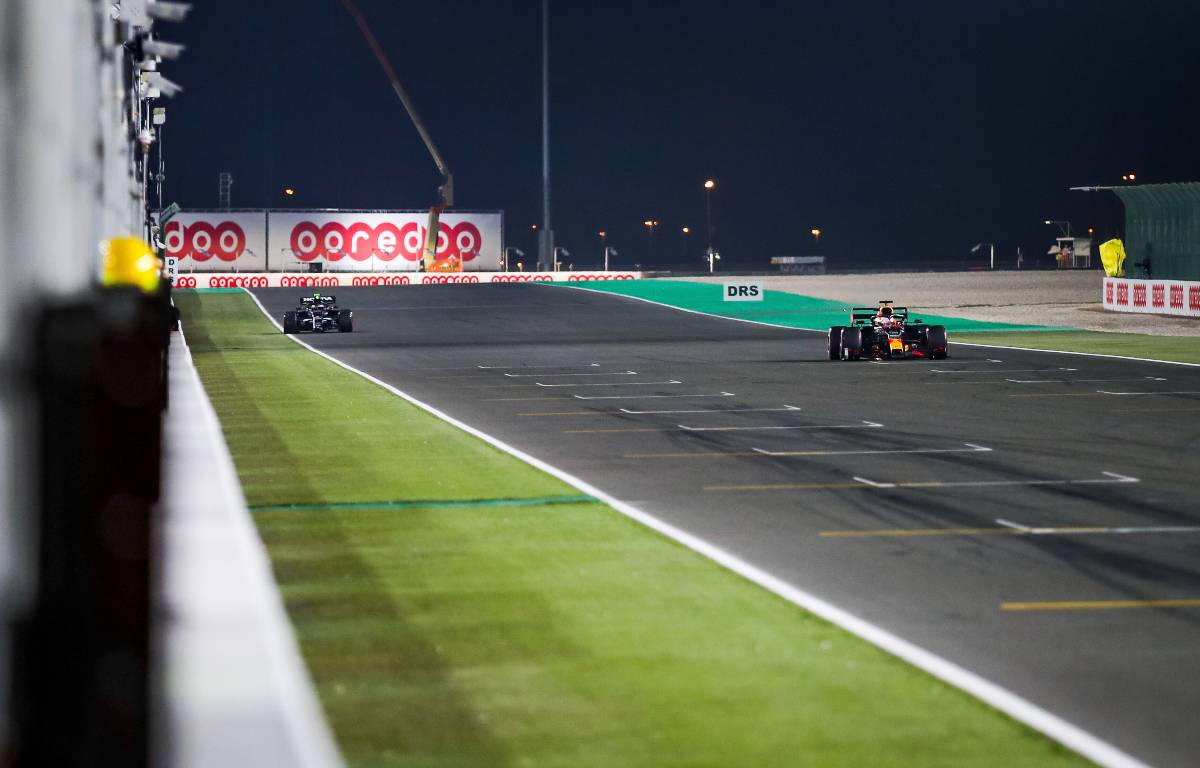 Christian Horner has hit out at the procedures that led to Max Verstappen incurring a five-place grid penalty for the Qatar Grand Prix.
The World Championship leader was left sweating overnight on his fate after being summoned to an appointment with the stewards four hours before the race over a breach of yellow-flag rules in qualifying.
In securing P2 on the grid, just behind his title rival Lewis Hamilton, Verstappen was accused of failing to slow down sufficiently when Pierre Gasly's AlphaTauri sustained a broken front wing and a puncture and came to a halt close to the pit wall, well off the racing line, along the main straight of the Losail International Circuit.
Verstappen was among three drivers, the others being Valtteri Bottas and Carlos Sainz, who found out later on Saturday evening they faced the prospect of grid penalties for failing to respect yellow flags waved to warn them Gasly's car had broken down.
In the Dutchman's case it was double waved yellows and single for Bottas and Sainz. Whereas the Spaniard was cleared of the offence, Verstappen and Bottas were found guilty and dropped five and three places on the grid respectively.
BREAKING 🚨: Max Verstappen given five-place grid penalty for failing to respect double waved yellow flags.#QatarGP 🇶🇦 #F1 pic.twitter.com/O0iGvKRFra

— PlanetF1 (@Planet_F1) November 21, 2021
It meant Sainz actually moved ahead of Bottas and Verstappen, lining up fifth, sixth and seventh respectively, leaving Hamilton to be joined on the front row by Gasly, followed by Fernando Alonso and Lando Norris, in a huge boost to the reigning champion's hopes of a record-breaking eighth title.
However, Red Bull team principal Horner thought Verstappen had been hard done by, believing a marshal had erroneously waved a flag and that his driver had suffered as a consequence of that.
"To be honest with you, we are really struggling to understand it. It looks like a complete balls-up," Horner told Sky F1.
"The FIA effectively said 'play on' on the circuit and it was safe and clear, and Max was in the beginning of the first sector so he had so much time to look at it. The dashboard on his steering wheel is indicating everything is fine, otherwise we would have informed him.
"Unfortunately, there's a yellow flag and he just didn't see it.
"I think it's just a rogue marshal that stuck a flag out and he hasn't been instructed to by the FIA. They've got to have control of their marshals. It's as simple as that.
"What's frustrating is the race director has said it's fine, it's a safe track to finish your lap. All the GPS and data said to us the track was safe. There was nothing to communicate to the driver.
"And DRS was re-enabled."
Horner also felt a different stance had been taken regarding Sainz for what he considered to have been a very similar example – and pointed the finger at race director Michael Masi.
"What I really don't understand is Carlos Sainz has done exactly the same thing, hasn't seen the flag and driven straight past with his DRS open, fully planted, and then he's lifted about 10 metres before the line and somehow that's okay," said Horner.
"There needs to be some grown-ups making grown-up decisions. The race director should have control of the circuit."